Looking for a job is not as easy as it sounds; there are a lot of graduates who find it difficult to land the job on their field than people who did not have the chance to march. This is simply because these graduates lack the organization, planning, and strategy to find the job that they are yearning for. Simply put, these people are still failing on having the perfect material and formula to get the job of their dreams. For starters, you would not have that formula laid down in front of you. So how can you land on the job that you truly desire?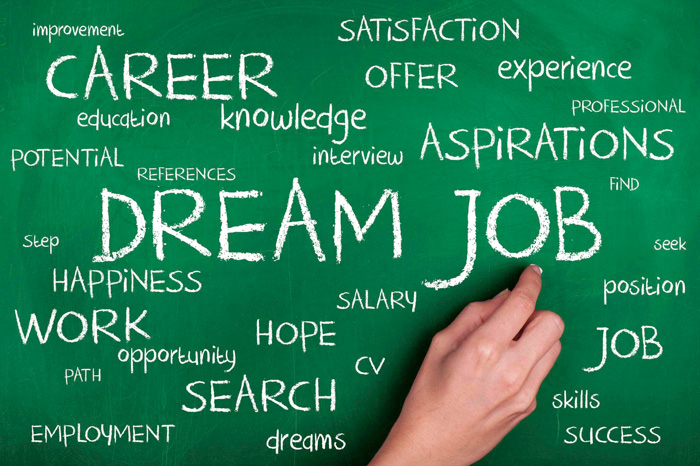 Participate in Job Fairs
Yes, maybe job fairs won't be too much of help for people like you but these are so important. Why? – Because companies who partake in this activity are looking for competent people to be a part of them. A lot of people think that job fairs are just a waste of time, effort, and resumes, but really, job fairs are one reason why people find a job and besides, job fairs make applicants aware that their company is currently hiring so find job fairs and attend to events like this. Find the job you admire at events and you will be amazed by how job fairs really work.
Read: How to know the upcoming Job Fair in the Philippines 
Find Job Postings in the Internet
We all know this, the internet is for everyone; whether you are just in for entertainment, whether you use it for communication, or if you are searching for a rightful position at a certain company. Companies love to use this because it utilizes less people, it allows them to save a lot of money, and it makes applicants go to them directly.
Read: 15+ Job search websites in the Philippines
There are tons of job postings that are scattered all throughout the internet. Use search engines like Google to find those and inquire. Send resumes to different companies and organizations and wait for their responses.
Your Network is your Power
Many people miss this but simply talking to people can help you land a job. Have you ever heard of the "word of mouth?" This comes in even in job applications. Information is best spread through hearing it from people and they can use this as leverage in finding a tailor-fit job for them.
Start by talking to family, friends, relatives, and acquaintances. Let them be aware of what you are doing – looking for a job at this certain field or organization. Start from there and then branch out, talk to a lot of people and you will soon just be surprised that you are working for a company that you are rooting for since you were still studying.
Visit Companies and Organizations in your Field
Visiting the organizations and companies that you fancy would not hurt, in fact, it will enable you to learn more about your field like how they work, how they hire applicants, how things are going on. It is a healthy habit to observe first before going deep into what you like.
You can also visit websites, forums, pages, etc., to know more about jobs in your field or companies that you are yearning to work in. This gives you enough knowledge so you can decide if you really are fit for a certain job position or company that you are thinking of.
Go Direct: Apply Directly to Companies that you like
Diving straight to a company or a position you like is always the best idea. Sending requests, cover letters, and resumés are typically how you get a job, right? So before you try anything new, why try this technique a lot of times?
Try and send resumés and cover letters directly to human resources office or to the person who makes the hiring decisions. This is effective because once they get a glimpse of your work experience, your attitude, and they get buzzed from it, then they would most likely set you up for an interview or a demonstration immediately (if it is required).
Final Tips:
Your work history is enough for your resume because HR departments these days only scan a thing or two in your resume they would scan it for at least a minute so no need to make it flabbergasting and extravagant.
Always leave contact information to companies you applied to for them to contact you in case of requests and emergencies.
Compose, Correlate, and Comply. Remember to take note of all the applications you requested because a lot of them might call you back.
Read Also: How to answers top 5 job interview questions