Weddings are fun and interesting—it's two people finally being with the person they love the most in front of our God. There are a lot of things to consider and as a matter of fact, it's not a simple celebration, nonetheless. So are you thinking of being wed? Do you have an idea on how much you need to spend to have a wedding in the Philippines?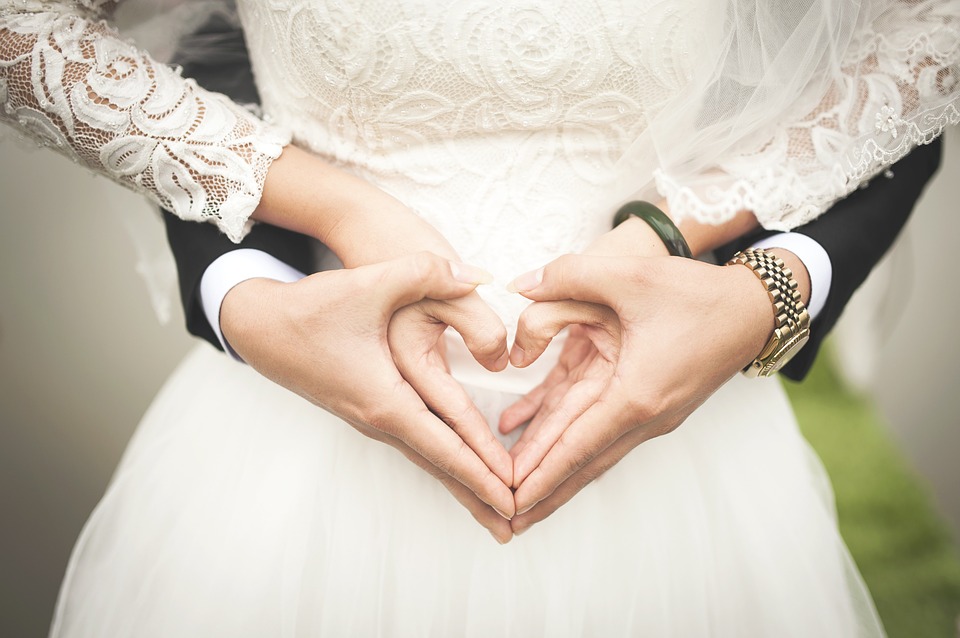 Most people tend to think of the fun things—the fun times and forget about the foundation of each event. So, most people tend to not think about the most important part of planning a wedding—the cost and the expenses.
Read: Are Your Debts Stressing You Out? Here's How You Can Get Rid of Debt
Not to sound negative but it really is an important factor in planning. Knowing what each particular phase costs; having knowledge on how much it would be for souvenirs, the list goes on.
So, a couple needs to consider a lot of things for cost. The simple ones would be the most obvious ones: the wedding planner, the venue, the food, clothes, and invitations. What happens behind the scenes also needs to be considered.
How much does a wedding in the Philippines regularly cost?
We asked a few married couples on how much they forked out on their big day. We considered the cheapest ones and the most expensive ones, too. But, we've come to a conclusion that we will be giving you a range that you can expect if you plan on a wedding in the Philippines in this time.
P250,000.00 to P1,300,000.00
Yes, that's the range of the amount we have gathered from couples who were wed within the past decade. That's already the combination of all you can ask for—in that range, you can expect a fun night.
How about destination weddings?
You want a more extravagant type of wedding, then? To tell you, destination and scenic weddings are more expensive. The price? That will actually depend on where you want to the celebration to take place.
It's not just the ceremony itself—most people actually consider the "wedding" the reception or the celebration after the ceremony took place; yes, just before the honeymoon.
Read: Opening a BDO Joint Savings Account: A Definitive Guide
Extravagant and luxurious weddings could cost millions. Hey, a wedding is the best day for a woman, so to speak. For instance, Billy Crawford and Coleen Garcia's wedding, which took place in Balesin, was reported to be around P7,351,000.00 for the reception and the ceremony.
Not yet were the flights. As PEP.ph reported, the flights of the 250-guest count were totaled to P2,240,000.00. If you are as rich as they are, then why not?
Summary of the costs of a wedding in the Philippines
In this part, we will be summarizing the cost of each factor if you plan on having a wedding in the country. This will range from everything you need to know—however, these are generic factors and suppliers.
Without further ado, here's the usual cost of each supplier and category of weddings here in the Philippines.
Legal Marriage Documents – P3,000 to P6,000.00
Wedding coordinator or planner – P18,000.00 to P95,000.00
Bridal dress – P5,000.00 to P80,000.00
Groom's suit or attire – P2,500.00 to P20,000.00
Hair and make up – P7,500.00 to P30,000.00
Wedding invitations – P5,000.00 to P27,000.00
Photographers/Videographers – P35,000.00 to P130,000.00
Attire of entourage – P8,000.00 to P22,000.00
Flowers – P8,000.00 to P25,000.00
Hotel accommodations (if any) – P4,000.00 to P200,000.00
Why are these the basic and the most important ingredients of weddings?
These are basically what couples have to prepare for if they plan on hosting a wedding in the Philippines. They each have their own role in the ceremony and the event so all of these need to be considered.
Legal Marriage Documents
Firstly, you need to consider the papers that are relevant to the occasion. You would have to prepare for the following documents before you get married:
Read: Best Savings Accounts for Your Kids | Make Them Save Early
Certificate of No Marriage or CENOMAR
Certificate of Attendance in Pre-Marriage Seminar
PSA-Certified birth certificates of both the groom and bride
Marriage license
Affidavit of parental advice or consent (couples below 25 years of age)
Community tax certificate or cedula 
If you have these, then you're good!
Wedding coordinator or planner
Of course, you would need people who will help you prepare for your big event! Although this is not a mandatory thing, it would be easier and better if you have a coordinator or a planner.
They would be the ones to contact different suppliers—they basically will do the preparations for you!
NOTE: If you will be having more than 100 guests, hiring a wedding planner might should be an option for you.
There are three (3) types of coordinating and planning services: Full; Partial; and OTD or on-the-day. Obviously, the OTD is the cheapest option but having a full and partial might be just a good investment depending on the event.
Read: Civil Wedding in the Philippines – Requirements and Procedures
Photographers and videographers
Of course, you would have to spend on the people who would be capturing the moment. If you want a wedding, then a photographer and/or a videographer is a must!
Having a wedding in the Philippines and not capturing the moment might be a sad thing—well, I've never heard of a wedding without photogs and videogs so you can do your research!
Those are the most relevant factors but of course, it's still up to you on which you want to spend most of your money and time on.
Wedding ceremony
A wedding in the Philippines won't be a wedding without the exact ceremony. In fact, this is the most awaited time because this will be when you will hear the most famous line in wedding events: you may now kiss the bride. 
There is also a cost for the wedding ceremony, if you're not aware. To provide a breakdown of what it is:
Wedding rings – P15,000.00 to P60,000.00 (already a pair)
Bridal car -P5,000.00 to P70,000.00
Church fees plus the venue – P5,000.00 to P30,000.00
Transport (optional) – P14,000.00 to P30,000.00
So, to conclude, it's not just the celebration that couples need to take note of if they plan on having or hosting a wedding in the Philippines. The celebration or the reception, in which most people actually spend thought and excitement on, has a separate cost.
Reception cost
Catering services – P50,000.00 to P200,000.00
Venue – P40,000.00 to P200,000.00
Emcee or host – P5,000.00 to P20,000.00
Wedding cake – P5,000.00 to P17,000.00
Entertainment for the reception – P5,000.00 to P50,000.00
Souvenirs or giveaways – P6,000.00 to P60,000.00
These are the costs if you plan on having a wedding in the Philippines. No—it's not just the food, the gown, the reception—there are other things and expenses couples need to consider if they plan on holding or hosting a wedding here in the country.
Read: How to Process Red Ribbon Documents in DFA
There are ways to lessen the cost and it's not known by many. Good news! We'll be posting a separate article on that, too!
Read: Best Ways on How You can Lower Your Wedding Expenses?
So, do you plan on having a wedding in the Philippines? Are you considering to host the event and the special day here in the country? Here's the cost and the preparations you need to make financially!