In a previous article, we told you the different things on what happens in a wedding. We told you about the ceremony cost, the reception or the celebration cost—literally everything that happens before, during, and after the wedding ceremony. As a matter of fact, to cite as an example, we gave Billy Crawford and Coleen Garcia's wedding on how expensive a luxurious wedding can be.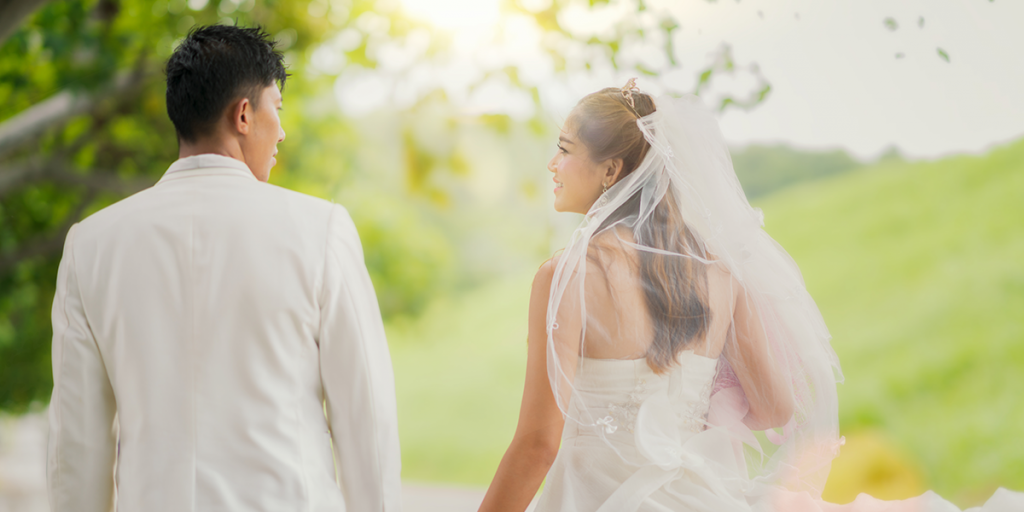 Read: Planning a Wedding? Here's How Much You Need to Spend for a Wedding in the Philippines
Contrary to popular belief, you can actually save or lower the expenses on your wedding. Yes! It's something many couples find difficult to try because they really do dream to have an extravagant wedding.
Don't worry because in this article, we will be giving you some of the best tips and techniques on how you can cut or lower your wedding expenses—it's actually not a complex task.
Why not save before your big day?
Many couples tend to look at their wedding day to be the best days of their lives, so far. This is why many, if not all, prepare a whole lot financially in the context of a wedding. For women, the wedding day SHOULD be the day where they'll look the most beautiful—for men, it's the same thing and the reason is that they would be proclaiming their unconditional love for one another in front of God.
So, people would really take time to save and to put a bit of thought on how they would proceed with the wedding. There are a couple of things couples can do to duly save for their wedding day.
Limiting guests
Some people tend to invite everyone they know—even their acquaintances. This is not a bad thing to do, however, this could be a huge hole for your pockets. Based on research, the number of guests could either make or break your budget. For instance, if you plan on hosting the reception at a high-end hotel, the cost per plate would be somewhere around P2,500.00 to P5,000.00.
Read: Can't Say No to People Borrowing Money From You?
In that figure, imagine if you have 100 to 150 guests—it's around P450,000.00 to P750,000.00. And that is for the food alone. So, you need to put a lot of thinking to the number of guests you are planning to invite.
Avoid using the word "wedding"
Every single time you put the word wedding for every noun you need like a wedding gown, a wedding cake, wedding package, the prices of these items and services would be twice as expensive as it's original price. Kidding aside, try to avoid using the word wedding.
Wedding gowns usually start at P30,000.00 but, not known to many, a ball gown can be tailor-made special for you for just a fraction of that cost. In addition to that, a wedding cake is just a regular cake with a lot of design on it and the price could startle you—why not have a one to four-tiered cake for your big day?
Read: Low-Income Credit Cards for People Who Earn Php20, 000 or Less in a Month
Decide which things you want for your big day
If you plan on hiring an events expert or a manager, then you should work hand-in-hand with them. One of the things that would drastically lower your wedding expenses is by cutting activities. For instance, if you don't feel the need for that face paint booth at your wedding—just don't do it.
Furthermore, if you think that having a giant cake might just be a hassle for you, you're right—don't go with it. This goes on to be connected with the next tip we have to help you lower your wedding expenses.
Use your network
Of course, you wouldn't be having a wedding if you don't have a job. With your professional self, you need to be confident that you know a few too people who are and should be somehow inclined with events, specifically weddings.
If you know a friend who is a make-up artist; if you know a friend who either owns or knows someone who runs a catering business—you get the idea.
Read: How to File a Case Against People Who Owe You Money
Use your P.R. skills to be able to save whatever you can on your big day. Try talking your friends, family, relatives, acquaintances, or anyone you know who could be good connection to help you to make your wedding simple but extravagant.
An off-peak season would be the best
Most couples don't realize this but having their wedding during peak season sometimes does a lot of difference. In accordance to that fact, most of you don't realize that one of the most effective ways on how you can lower your wedding expenses is by choosing an off-peak season.
If you're unaware, the peak months of weddings here in the country are: December (of course), June, February, and January. If you're not that picky and if you can be flexible on your big day, then try holding it to avoid those busy months; you will see the difference.
How about a civil wedding?
A lot of couple automatically disregard this fact. Did you know that you can save a lot and cut, drastically lower your wedding expenses by having a civil wedding instead of a church wedding?
Read: Civil Wedding in the Philippines – Requirements and Procedures
Civil weddings would only require you to spend somewhere around P5,000.00 to P10,000.00. Yes, you don't have to shell out hundreds of thousands of pesos for you to celebrate and to push with the wedding ceremony—that amount is enough.
So, if you plan on celebrating with family, relatives, and close friends only, you can and SHOULD consider the idea of having a civil wedding instead. You can save what you have for the ceremony or the reception and you can dramatically lower your wedding expenses.
Saving money for your wedding isn't actually rocket Science. In fact, it's one of the things that you should be preparing for since it only happens at least once in a lifetime—with the person you love. That goes to say that having a wedding doesn't really mean that both you and your partner should go broke; there are a couple of ways on how you can lower your wedding expenses by simple things.
Read: Are Your Debts Stressing You Out? Here's How You Can Get Rid of Debt
Are you planning on a wedding any time soon? Do you dream of a wedding where you would be inviting hundreds of people? Well, if you are, then you better known of these techniques on how you can save or lower your wedding expenses for you to be able to save up for whatever's important on your big day.