Pag-IBIG aka Home Developmental Mutual Fund (HDMF) is a governmental institution that provides affordable housing plans for Filipinos. This program would be treated as a loan to suffice the needs in order for a member to borrow money to build a new home. Moreover, this would mean that the borrower would have a housing loan with the funds from Pag-IBIG for him to purchase or build a new home. In addition to acquiring houses, they also have different types of loans and programs that members can take advantage of. In this article, we will be providing everything you need to apply for a Pag-IBIG Housing Loan 2019.
Read: 3 Main Benefits of Pag-IBIG Fund Membership
Pag-IBIG or HDMF is one of the main contributors to why your salary is not what you're expecting. Kidding aside, you give contributions to HDMF in every payout you have. This is for you to become eligible in applying the benefits you have in terms of Pag-IBIG membership. If you're looking to apply for a housing loan, a member needs to have contributed with Pag-IBIG for an amount of time before the application.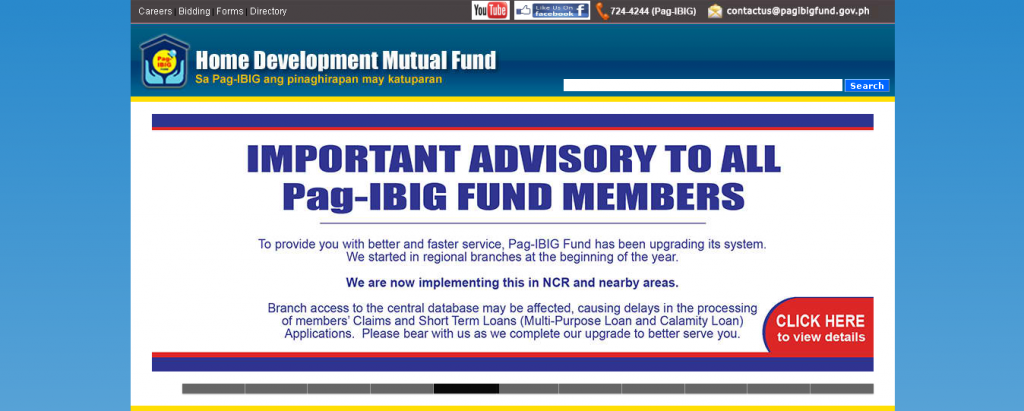 So what instances can a member apply for a housing loan?
Not all HDMF members are aware that housing loans is not just for you to purchase a house. You can use an HDMF loan not just to purchase a house but also to:
Acquire a property currently in mortgage with PagIBIG;
Purchase a foreclosed property now in ownership of PagIBIG;
Buy a brand new house and lot or other newly constructed properties;
To purchase an existing residential house and lot, townhouse, or a condominium unit;
Buy a fully furnished and developed residential lot or adjoining lots (not exceeding 1,000 square meters);
To refinance an existing housing loan; and
Spend on home improvements or to construct a residential unit on a lot owned by you
These are the instances when your housing loan is valid and feasible. If your intention is outside of this, save yourself time and effort by applying for an HMDF housing loan.
Given all of these, who are eligible in getting or applying for a Pag-IBIG housing loan?
Well first and foremost, the main requirement is that you need to be a Filipino citizen.
(1) If the member has not contributed for 24 months, the member can pay a lump sum of the total 24-month contribution; (2) the member must not have an existing Pag-IBIG housing loan and; (3) the member must have attended the seminar of the housing loan where they will discuss everything from processing to fees; (4) must not have an existing multi-purpose loan behind the fulfillment of obligations. 
Read: How to Check Your Pag-IBIG Monthly Contributions and Loan Payments History?
Now that you know who are eligible and what scenarios are, let's now get into detail unto what requirements and things you need to prepare.
Basically, in the application, you need to prepare the following major things (major meaning this would be the in-depth things you need; more importance):
Pag-IBIG Housing Loan Application Form;
Proof of Income;
Fees for processing, application, etc.;
Documentation requirements for the loan would be:
The Pag-IBIG Housing Loan Application Form
Identification (ID) photo of both the borrower and co-borrower in the application form;
Membership Status Verification Slip
Photocopy of one (1) valid ID (back-to-back) of Principal Borrower and Spouse, Co-Borrower and Spouse, Seller and Spouse and Developer's Authorized Representative and Attorney-In-Fact, if for purchasing an owned property;
Certified True Copy of Transfer Certificate of Title (TCT) of the property. For Condo Units, however, present the TCT of the land and Certified True Copy of the Condominium Certificate of Title (CCT);
Latest and updated Tax Declaration of the property;
Photocopy of latest receipt for Real Estate Tax (Amilyar);
Contract-to-Sell or similar agreement between the buyer and seller;
Vicinity Map/Sketch of the Property
Now not all of those might be required because the verification slip and application form with photo are just the requirements before; the following are just extra documentation to ensure the approval of your loan so better to prepare them as well.
Image: Pixabay
Proof of Income requirements:
If a government employee:
Certified One to Two-Month Payslip within the last three (3) months prior to date of loan application;
Latest Income Tax Return (ITR) preceding the date of the loan application
If an employee:
Notarized Certificate of Employment and Compensation. This should be indicating the gross monthly income and monthly allowances or monthly monetary benefits received by the employee;
The latest Income Tax Return for the year preceding the date of the loan application. Would be better if it comes with an attachment of BIR Form No. 2316, stamp-received by the BIR;
Certified One to Two-Month Payslip, within the last three (3) months prior to date of loan application
If self-employed/Other sources of income besides employment:
Income Tax Return (ITR); (Audited Financial Statements; and Official Receipt of tax payment from bank supported with the Department of Trade and Industry (DTI) Registration along with Mayor's Permit/Business Permit)
Bank Statements or passbook for the last 12 months (in case income is sourced from foreign remittances, pensions, etc.);
Copy of Lease Contract and Tax Declaration (if profit or income is from rental payments/Real Estate business);
Certified True Copy of Transport Franchise issued by appropriate government agency (LGU for tricycles, LTFRB for other PUVs);
Certificate of Engagement issued by the owner of business;
Commission Vouchers reflecting the issuer's name and contact details (for the last 12 months);
Other sources or documents that would validate the source of income
If you are an Overseas Filipino Worker (OFW), you may submit any of the following:
Employment Contract must be in the English Language
Original Employer's Certificate of Income (should also be in English); If document submitted is photocopy, it shall be duly certified/initiated by the Pag-IBIG Fund Information Officer assigned in the country where the member works;
Other Proofs of Income that would clearly state the income of the OFW. Whether original or photocopy, it shall be duly certified/initiated by Pag-IBIG Fund Information Officer in the country where the OFW is currently working;
For OFWs, Special Power of Attorney notarized prior to date of departure or duly certified and authenticated by the Philippines Embassy or Consulate in the country where the member is staying; if the SPA is submitted without the Red Ribbon of the Consulate Office, they must have it duly stamped notarial seal.
Certified True Copy of Transfer Certificate of Title (TCT) – from Registry of Deeds.
Birth Certificate of or any proof of relationship, ONLY IF co-borrower/s or family member/s are included on the computation of aggregate income.
Marriage Contract (for all married borrowers, co-borrower/s, spouse, family member/s included on the computation of aggregate income)
OFWs can submit any of those along with what a normal Filipino working in the Philippines need to submit. For all of the OFWs interested, ensure to submit at least two to three of the following documents to be sure.
**FOR OFWs
The Pag-IBIG might ask for other requirements so you need to keep in touch with them. They might ask extra like the following:
Valid OWWA Membership Certificate;
Passport with appropriate visa (working visa, of course);
Payslip indicating income received and period covered;
Bank remittance record;
Overseas Employment Certificate (OEC);
Residence card/permit (permit to stay indicating work as the purpose);
Professional License issued by Host Country/Government
I am an OFW or I know who is an OFW who is over 60 years of age, what are the requirements for me to file a successful HDMF Housing Loan application?
*Borrowers over 60 years old who're asking for a loan between Php2 million and Php6 million as well:
Health Statement Form (Medical Questionnaire); and
Result of the medical examination conducted prior to the assignment overseas; this should come easy as employment agencies require this.
Pag-IBIG Housing Loan Fees
Yes, for the housing loan, applicants need to pay a total of Php5, 000.00 which consists of:
Php1, 000 payment upon filing of the application together with the documentary requirements;
Php2, 000 appraisal fee to be paid along with the submission of the loan application; and
Php2, 000 once the loan is ready for release
Say you submit your application and it gets approved. Upon loan approval before the loan release, what documentation are you required to submit?
1. Both the Registry of Deeds' and owner's duplicate copy of TCT/CCT in the name of the borrower/co-borrower/s with proper mortgage annotation in favor of the Pag-IBIG HDMF;
2. Latest tax declaration (House and Lot) and Real Estate Tax Receipt in the name of the borrower/co-borrower/s;
3. Loan Mortgage Documents, including:
Disclosure Statement on Loan Transaction;
Duly accomplished/notarized Promissory Note;
Loan and Mortgage Agreement duly registered with Registry of Deeds with original RD stamp; and
Deed of Absolute Sale duly registered with Registry of Deeds with original RD stamp;
What if I bought a property from a developer, association, or a corporation?
One (1) valid ID of the Corporate Secretary and Authorized Signatory of the developer;
License to Sell; and
Secretary's Certificate on the Authorized Signatory of the Developer or Corporation or Association;
These are the things you need to take note of if you're looking to apply for a Pag-IBIG Housing Loan in all scenarios whether you're locally employed, self-employed/business owner, and an OFW.
Key things things to remember in applying for a house loan:
1. Ensure that in documentation submission, you have two (2) to three (3) copies of the documents secured in one envelope. This way, submitting won't be confusing.
2. Keep a checklist of the things you need to submit this is why this post is relevant so you can compile everything in one go.
3. Have the confidence that your application will be approved, hope and pray.
4. Secure the original and photocopies of each document you are going to submit. Have at least three (3) photocopies of it.
Always ask and inquire if you're unsure; you can ask Pag-IBIG using contact HDMF page.