Budget smartphone? Motorola has just changed the definition. Whoever said that you can't have a cheap smartphone that has almost all the goodies that feature phones have? Well, Motorola is slamming that claim with its new Moto E budget phone! This only costs $129.99. Much cheaper than the already-affordable Moto G that the company released about a month ago.
Moto E is stylish and tough, has excellent features and superb performance. The back portion of the phone is made of rubber while in front is Corning Gorilla Glass. It's also water resistant due to its special coating.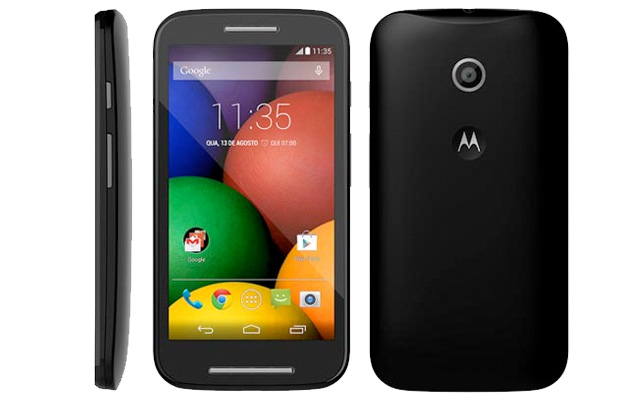 Moto E has a 4.3-inch display with 960 x 540-pixel resolution. Inside it is a dual-core 1.2GHz Qualcomm Snapdragon processor with Adreno 302 graphics. It has 1GB RAM so it won't hang. Motorola used Android 4.4 KitKat as its operating system with the guarantee that it can be upgraded to the next version of Android.
However, those who are used to dual cameras will find the sole 5MP camera in the Moto E a bit unsatisfactory. HD video is unavailable as well as the camera can only capture 854 x 480-pixel videos.
But when it comes to battery life, Moto E's 1980mAh battery delivers more than enough juice for one whole day. Though there's only 4GB of internal storage there's a microSD card slot for 32GB cards. Take note also that there's no 4G and just HSDPA and WiFi.
So far Moto E's been getting positive reviews from those who already own one.