It's the most unfortunate but the fact that many companies are starting to transition into the "new normal," as some people say, the need for good quality laptops or PCs is highly in need.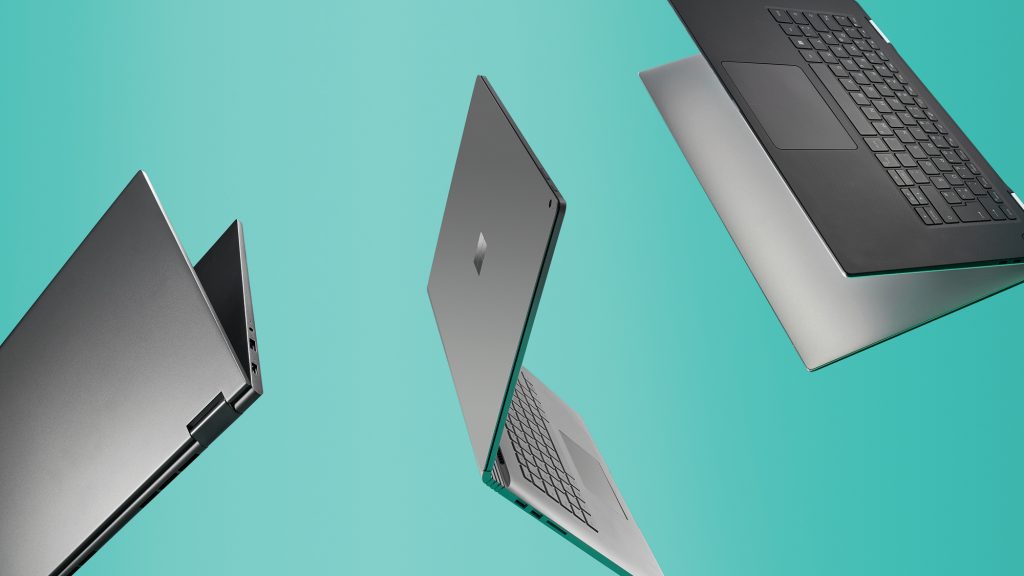 A wide majority of people are on the prowl for the best, the most efficient, and the most effective laptops for their work-from-home (WFH) or their online classes.
What things and factors should you look for? What do you need to find in order for you to land on the most accurate or the perfect things that you need?
Read: Old and Unused Computer Parts: What to do with them?
The most common in the market
In terms of the laptops or computers that you can invest on, there are a lot. The sudden increase in the demand is due to the fact that a lot of online activities are going to be in effect.
From meetings, parties — even classes, and work, almost a lot of things that we normally do physically would transform to be done online.
Among the most common types of laptops and computers in the market include the following specs:
2GB Random Access Memory (RAM)
4GB RAM
Intel Pentium Processors
Intel Celeron Processors
Duo-Core Processors
Core 2 Duo Processors
Read: Tips on How You Can Make Your Browser Faster and More Efficient
Working with these specs would not be worth it. Even if you're telling yourself that it's only going to be for office and for corporate use, you might have a hard time working with it.
Why invest in good-quality laptops or computers?
Should you only need it for corporate or for work purposes, you would absolutely enjoy better and higher-caliber of specs because of their multi-tasking, quality, and also efficient services compared to when older forms, processors, and less RAM is used.
The thinking of not needing a good-quality laptop or computer for work is a waste — you would use your laptop or your computer for your personal use and that's inevitable.
Read: Digitally-Skilled Workers, to be in Demand Post COVID-19
So, investing in good-quality computers, gadgets, and devices would actually be a win-win situation for you. Before you go for the hunt, you need to be sure of the specs and the qualities of the devices or the laptops that you need.
You need to be aware of the different specs such as:
Video Cards
RAM
Storage
Processor
Video cards are the components of a computer that helps in the generation of output images to display. Basically, a good video card can help you with high-quality graphics without ever experiencing latency or lag.
RAM, or Random Access Memory is your computer system's short-term data storage. In its simplest terms, it's what your computer utilizes so that it can access information and data at a faster rate. The more things and processes you want to do simultaneously, the more RAM you need.
Read: Here Are Some of the Most Advanced SD Cards with Higher Transfer Speeds and Bigger Capacity
The computer storage is the part or the component that holds all of the files, information, and data that you have. In most cases and most units, the storage can be extended — there can be like added memory or storage.
Last but definitely not the  least, the processor is the main chip that is responsible for the performance and the conduction of all the tasks, programs, and other activities in a computer. Without it, the computer would not be able to perform these tasks.
What you should look for?
If you're aiming to purchase or buy good-quality laptops and computers, you need to look for the following specifications:
Read: Four (4) Cheaper MacBook Laptop Alternatives
(1) For office work, video conferencing, Excel, Word, and Powerpoint:
Processor requirement: Must be at Intel i3 or anything higher;
RAM: At least 8 GB
Storage: At least 500 GB
Even if you're not going to need all the storage, you would be saving tons and tons of different files on it. Having a lot of room or storage would be key.
(2) Editing, Graphics Designing, Light Gaming, and Programming:
Processor: Must be at least Intel i5, AMD Ryzen
RAM: Minimum of 8 GB
Storage: 256 GB SSD
These specs would actually work for light to medium gaming, and it's perfect for some software and programs related to editing and content creation.
Read: Simple Tips When You Are Starting Your New HP Laptop
Should you be anywhere in the middle, you can choose to do an upgrade or tune-up of your PC or laptop. For you to reach good-quality laptops that you aim for, you can purchase a video card, a RAM, a better and higher storage, and the like.
These are the only things you need to know if you want good-quality laptops; should you have any questions about other in-depth info, you can browse through our website for it!