PayPal account is a must-have if you are working online, it is the most convenient way to receive and send payment internationally. I also use PayPal to pay some of my writers and also receive payment from some clients. It is safe because you don't need to give much personal details to complete the transactions.
If you are in the Philippines and wondering how you can cash out the funds in your PayPal account, there are so many ways how you can do it. Bank transfer is one option but it takes much time before the funds arrive in your bank. The easy way is, if you have a GCash account, you can transfer your fund instantly without any charges. You only need to link your PayPal account to your GCash to make a transfer.
Read: How to transfer Funds from GCash to PayMaya
Fortunately, linking PayPal to GCash is easy, you don't need much verification to do it. In this tutorial, I will show you how to link PayPal account to GCash and make a fund transfer.
How to Link PayPal account to GCash
Assuming that you have already an account for both of these digital wallets, follow this step.
1. On your GCash app, login using your credentials or MPIN
2. Go to your Profile. Tap on the profile icon on the lower right corner of the screen
3. Tap "My Linked Accounts"
4. Select PayPal
5. Enter the E-Mail associated to your PayPal account that you want to link, make sure the name in your GCash and PayPal are the same. Tap the link button.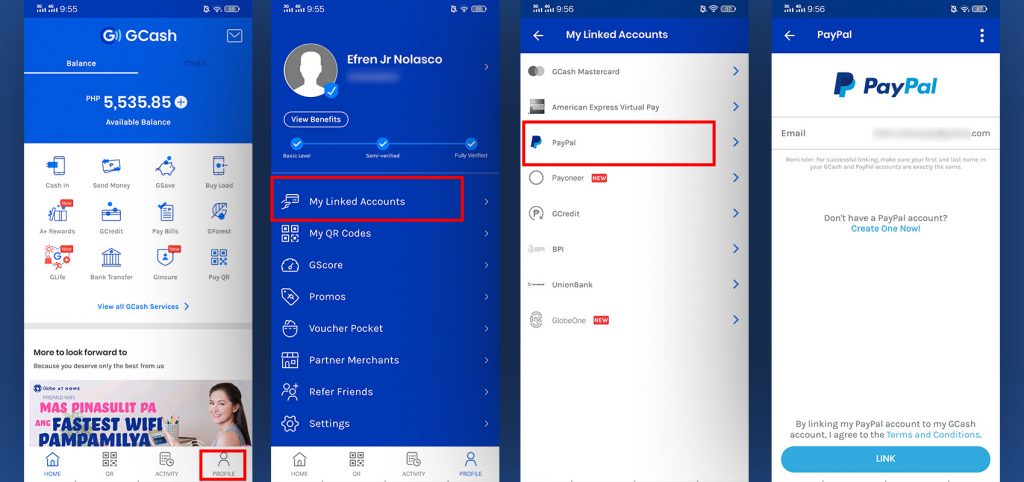 6. Tap Authorized to link your PayPal account.
7. Enter your PayPal Email or mobile number then tap next to continue.
8. Enter the Password of your PayPal account.
9. A quick security check that will confirm you are the one linking the account, Tap Next to receive a security pin to your mobile number.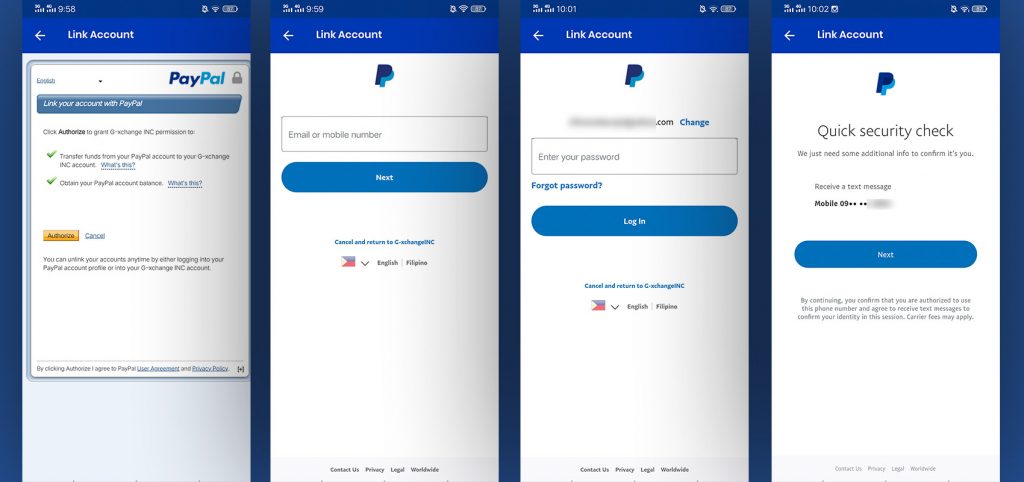 10. Enter the pin you receive to confirm your identity.
11. If linking is successful you will receive a confirmation in your email. Tap Close and Continue
12. Your PayPal account is now linked to your GCash, you can now easily transfer funds.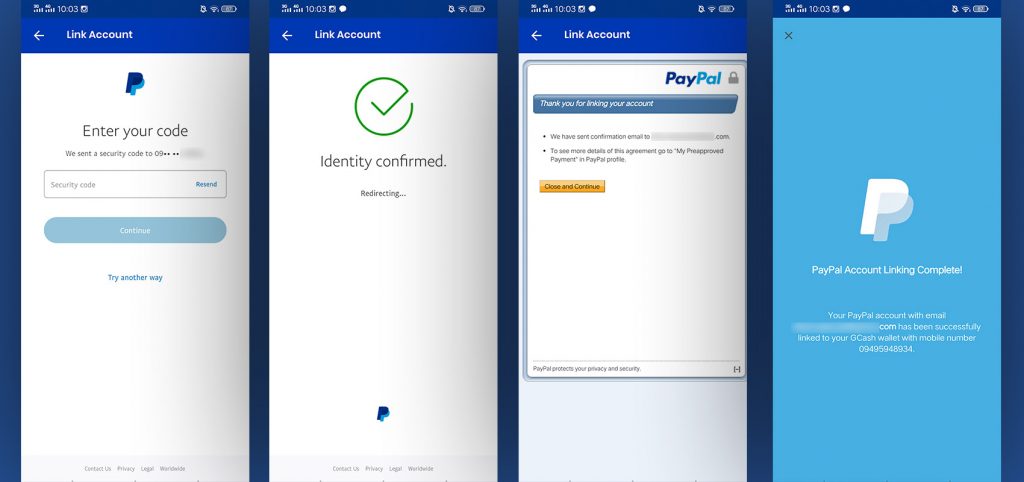 How to transfer funds from PayPal to GCash
Now that you finished linking your PayPal account, here's how you can transfer the funds from your PayPal to GCash.
1. Login to your GCash then tap Cash In.
2. Select PayPal. If you successfully linked your PayPal account from the instructions above you will see PayPal on my My Linked Accounts,
3.  Enter the amount that you want to transfer. In this screen you will see the balance of your PayPal account, please note that only the Peso currency is seen in your balance, you need to convert to peso if you have a dollar or any currency in your PayPal account. The minimum amount to transfer is 500 pesos.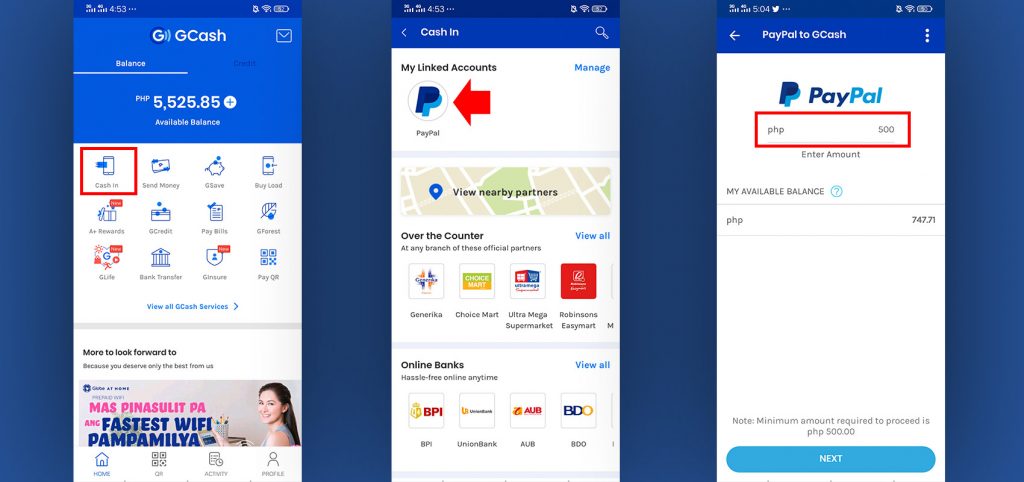 4. Double check and confirm the amount that you want to transfer.
5. Your transactions are now being processed. It says to wait up to 24 hours to complete but in my case, I receive the SMS confirmation in less than a minute.
6. You can confirm if the funds are already in your GCash account by checking the balance.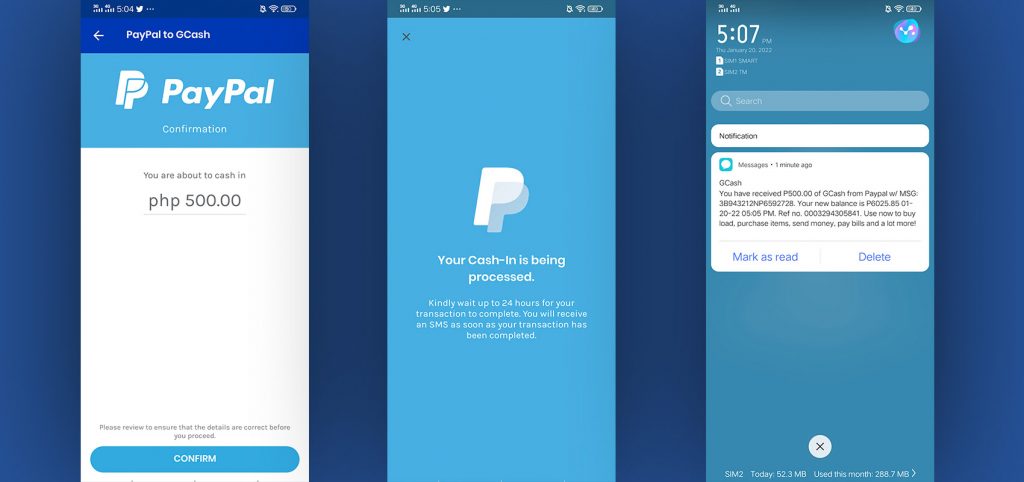 Transferring funds from PayPal is easy now, no fees and you don't have to wait for days to get your money. With so many options on GCash you can now use your funds directly or if you want you can transfer to bank, although there's a small amount of convenience fee.
Read Also: How to transfer funds from PayMaya to GCash
If you encounter problems while transferring the funds you can submit a ticket or call GCash hotline.
Hotline: 2882 available everyday from Monday to Sunday, 8:00 AM to 5:00 PM and is toll-free for Globe subscribers. PLDT, Smart and other non-Globe subscribers may call (02) 7730-2882. Airtime and long-distance charges may apply.
Email: [email protected]
Twitter: @gcashofficial
Submit a Ticket: https://help.gcash.com/hc/en-us/requests/new?ticket_form_id=360000706713
Check also these tutorials