Digital wallet now is the most convenient way to send and receive money online.  The two popular and trusted e-wallet in the Philippines are GCash and PayMaya. I always used these two wallets to pay my bills, send and receive payments, and many more.
Sometimes if you run out of funds from your PayMaya account one of the easiest way to cash-in is using GCash. In this article, I will show you how to transfer funds or cash-in to your PayMaya account using GCash.
Please note that GCash now is charging 15 pesos convenient fee per transaction for transferring funds to PayMaya.
How to Transfer Funds from GCash to PayMaya?
1. Open your GCash App and tap on "Send Money"
2. Select "Bank Transfer"
3. On the lower right tap "View All" to view all other bank partners including PayMaya
4. Scroll down or search for "PayMaya Philippines Inc."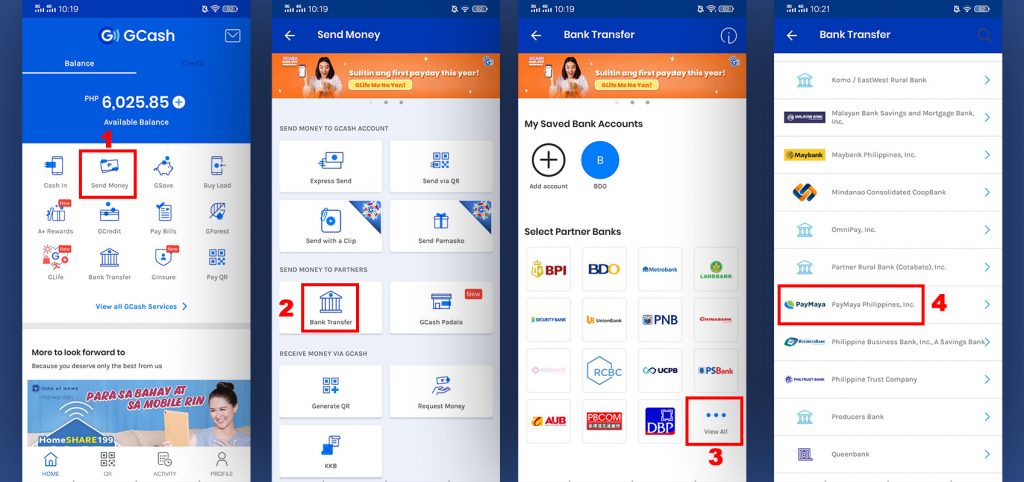 5. Enter the amount you want to transfer, account name, account number, and email address (optional). The account number is the mobile number associated with the PayMaya account where you want to transfer. Then tap "Send Money
6. Double check all the details, make sure the mobile number is correct. Tap "Confirm" to confirm and complete the transactions.
7. Your transactions are now being processed.
8. You will receive an SMS or Text confirmation from GCash and PayMaya if the transaction is successful.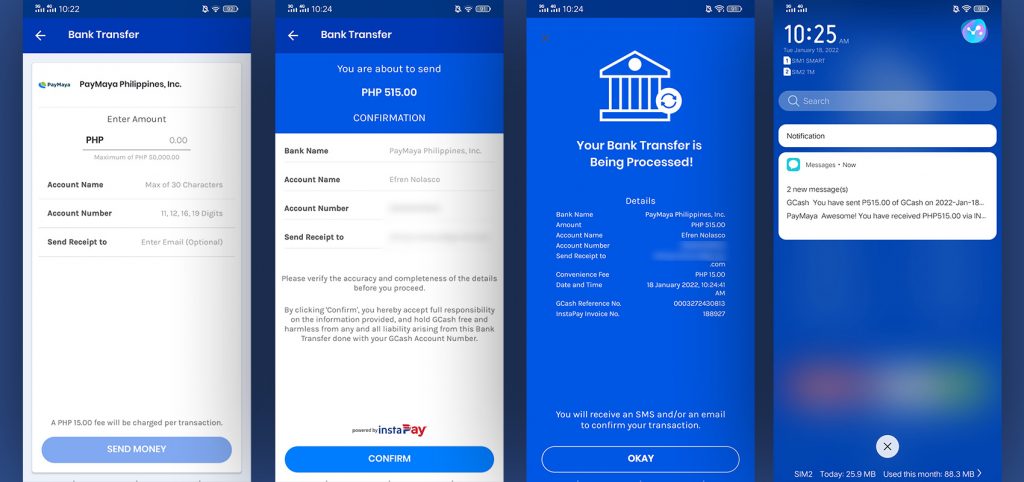 The funds will be transferred almost instantly, you can confirm if the transfer is successful by checking your PayMaya account if the funds are already there.
If the funds did not appear or you didn't receive you can call their support hotline.
For GCash
Hotline: 2882 available everyday from Monday to Sunday, 8:00 AM to 5:00 PM and is toll-free for Globe subscribers. PLDT, Smart and other non-Globe subscribers may call (02) 7730-2882. Airtime and long-distance charges may apply.
Email: [email protected]
Twitter: @gcashofficial
Submit a Ticket: https://help.gcash.com/hc/en-us/requests/new?ticket_form_id=360000706713
PayMaya
Don't have GCash or PayMaya?
If you don't have a GCash or PayMaya you can easily register and have one. Registration is free and you only need a mobile number.  Just download the GCash and PayMaya App on Play Store for Android and Appstore for iOS then signup.
More Tutorials