Why settle for a typical watch when smartwatches are coming? Aside showing time, a smartwatch is like a wearable computer that lets you check messages, send messages, play music, and keep track of your physical condition via suitable apps. An example of this is the Samsung Gear 2.
Design
Samsung Gear 2 is a very attractive device with brushed metal finish. The strap is plastic so it can be a bit hot underneath when worn for long periods of time. The button is placed in front for easy access. Even the camera is placed on the body of the watch, which is so much better than when it was on the strap like in the original Samsung Gear. Since the Gear 2 is water resistant, there's no need to worry even if it gets a dunking in the pool.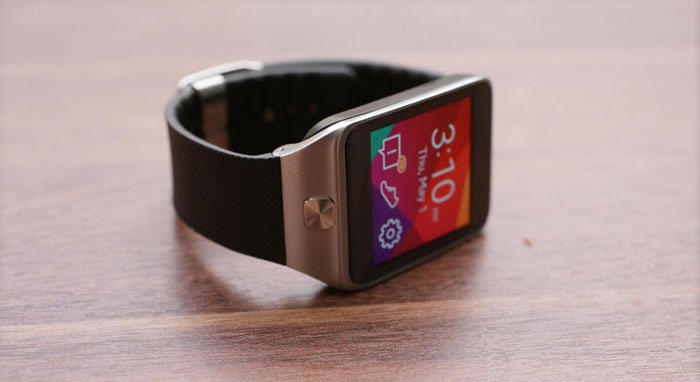 Display and Processor
Samsung designed this smartwatch with a 1.63-inch Super AMOLED panel capable of vibrant colors. It comes with a 320 x 320-pixel resolution or 227 ppi. The display is superb that you can see all information at whatever angle and in all light conditions. Take note though that the display automatically turns off so you have to touch the button or flick your wrist to activate it.
Powering up the Gear 2 is a dual-core 1GHz processor.
Notifications
One of the most common functions of a smartwatch is to deliver notifications so that you won't need to whip your phone out of your pocket. Samsung Gear 2 can receive notifications from incoming calls, missed calls, messages, emails, Facebook, Twitter, Gmail and more. Simply tap these notifications to get the full message.
But when it comes to calls, you can answer via Gear 2 because it has a built-in mic and speaker.
Fitness
This smartwatch can be a helpful tool for fitness-conscious people since it a pedometer, heart rate monitor, sleep-tracking app and an exercise-tracking coaching app.
Camera
Gear 2 comes with a 2-megapixel camera that captures photos by simply tapping on the display. Photos are stored in the internal memory and transferred to your Samsung phone. However, capturing superb photos can be tricky due to the position of the camera.
Since Gear 2 is packed with apps and features, its battery only lasts for two to three days.
You have to spend $299 to get this smartwatch.