When you are processing PhilHealth documents to claim the hospitalization benefits, one of the requirements is the Member Data Record or MDR. This will prove that you are a member of PhilHealth.
The MDR contains your basic information, your employer if you're employed and the dependent or beneficiaries that are under your name.
You don't have to go to PhilHealth just to ask for your MDR, there is a convenient and hassle-free way that you can use to get MDR. Since we are in a digital age today, government agencies are migrating members' data in an online system where any member who has access to the internet can login and print MDR anytime.
Like if you are a member of Social Security System (SSS) you can easily check your monthly contribution online once you are registered your account in their system.
In this article, I will show you every step on how to get PhilHealth MDR (Member Data Record) online.
In order to get your PhilHealth MDR, you must have a PhilHealth online account, I already posted detailed instructions how you can register PhilHealth online account.
Once you are registered and have your username and password from PhilHealth proceed in step 1.
1. Go to PhilHealth member inquiry page (https://memberinquiry.philhealth.gov.ph/member/) and login using the credentials that you have. If you don't have an account online, you can easily create one, just select the "create account" at the bottom and fill out the form.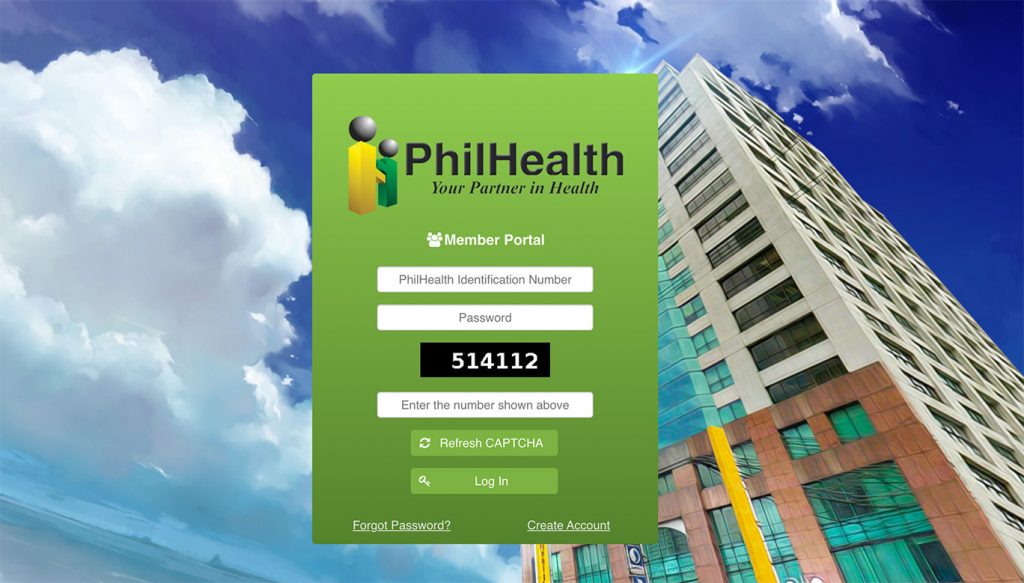 2. After you login you will arrive directly at the member information page where you can easily click the "Print MDR" button.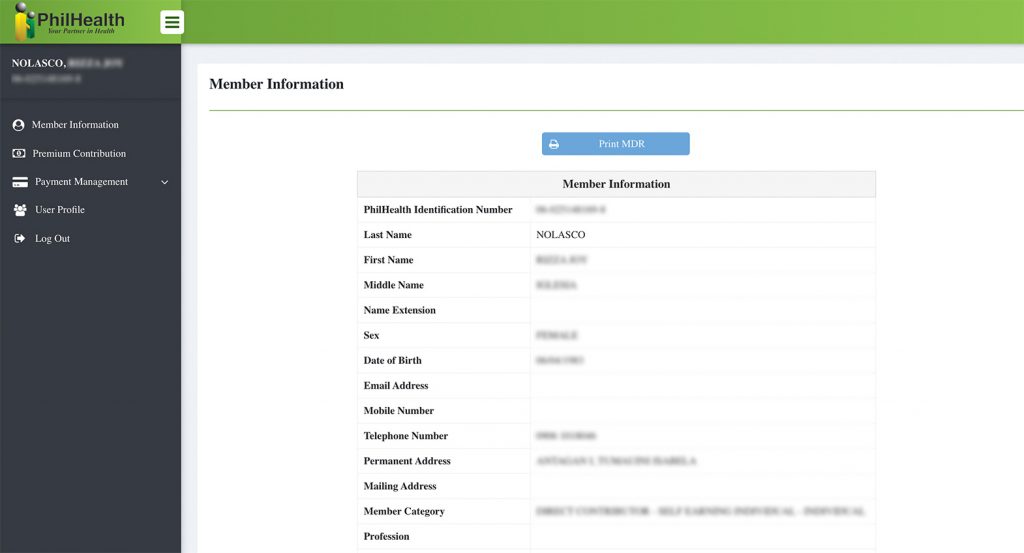 3. Your PhilHealth records (MDR) will be in PDF format, you can print it directly or save it for later printing.
Having an online system is good for members who don't have time to visit the PhilHealth office. Although some members still prefer to get their records directly in the office due to a lack of knowledge of how to use the system. I hope this tutorial helped the beginners to use PhilHealth online inquiry system and lessen their burden in processing papers for hospitalization benefits.
More Tutorials from EfrenNolasco.com