Ever craved for grilled chicken? Are you fond of eating chicken without having to cook? If yes, then you probably know different chains like Andok's, Baliwag, and Sr. Pedro. One player, who is actually the newest in the industry, happens to be one of the most influencing of all. Chooks-to-go, a chain owned and maintained by Bounty Agro Ventures Inc., is one of the more famous chicken chains here in our country. Their weapon and catchphrase that is actually loved by consumers "Masarap kahit walang sauce" (Delicious even without sauce), is truly backed-up with their products. Recently, they started a Chooks-to-go delivery system to cater to people who cannot leave their shelters. They partnered with FoodPanda and HonestBee with this. We will be giving you more information about this shortly.

A brief introduction about Chooks-to-Go
The brand was just out last 2009 and since, it's really showing that the food industry is somewhat indestructible. "Chooks," an Australian term or expression for chicken, is what they've used in their name. Moreover, to-go or on-the-go means take out so literally, it's for people who needs chicken takeaways.
They offer a variety of chicken with different flavors. In addition, they also offer Liempo; those two products carried the brand all the way through, leaving consumers mouthwatering with the types of meat they offer. Another product they offer is Chix 22 which is their fried chicken although it is not shown on their website whether or not they still offer it.
Read: Shakey's Delivery Menu: Promos and Discounts
They also offer chilled products like spicy chicken necks, whole chicken, marinado, and a lot more! If you're interested to know what you can have them deliver at your door, visit their website at http://chookstogo.com.ph/products.
Chooks to Go delivery?
It may sound funny and weird but you've heard it right, they offer delivery and this is for people who cannot get out of their houses. March of this year was when they announced that they'll be boosting their delivery services by partnering with FoodPanda and HonestBee. You can read about it through their blog by clicking this link.
A big YES if you're craving for their products and you can't escape the house. This is beneficial especially for those who are living in Metro Manila and do not have a wired telephone. Most fastfood chains still prefer to be called through their hotlines for a faster turnaround when it comes to the delivery.
So how can you order or have a Chooks to Go delivery?
Since the delivery system is still with FoodPanda and HonestBee, you need to access these sites first. If you want to use your smartphones, you need to download the app first, register, and that's the time when you can start with the deliveries.
Click here to download the Android version of FoodPanda; here for HonestBee
Click here to download the iOS version of FoodPanda; here for HonestBee
Once you've registered, you need to sign-up. You have the option to log-in using your Facebook account or to manually set your log-in name or password for the applications. Both applications use location services so it will base the restaurants that can be seen in your location.
To order through FoodPanda
Once you're in and registered, you just need to select which product you want to order. If you're using a laptop or a PC, you can do a Google search of Chooks to Go delivery and you'll be able to see FoodPanda search returns there. You will see a page that looks like this: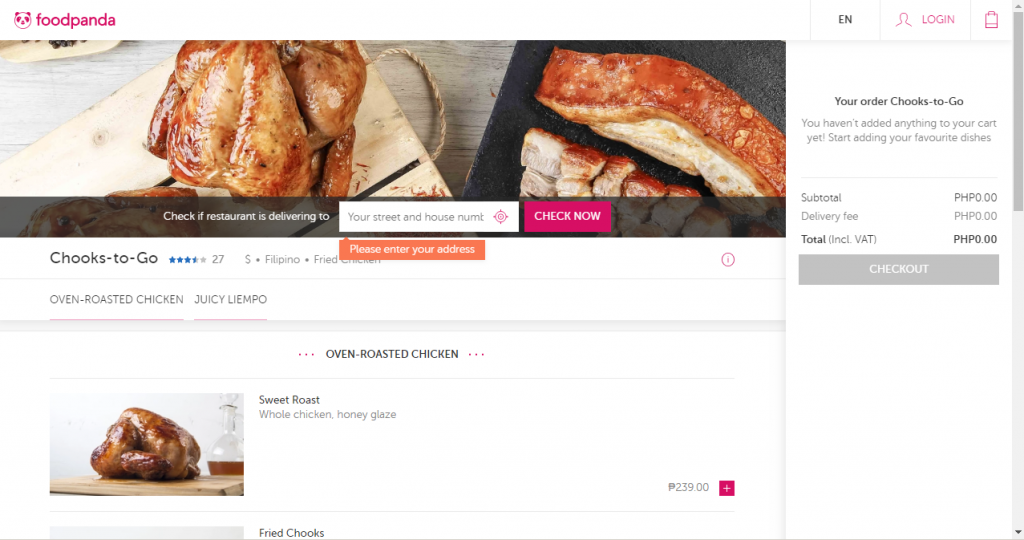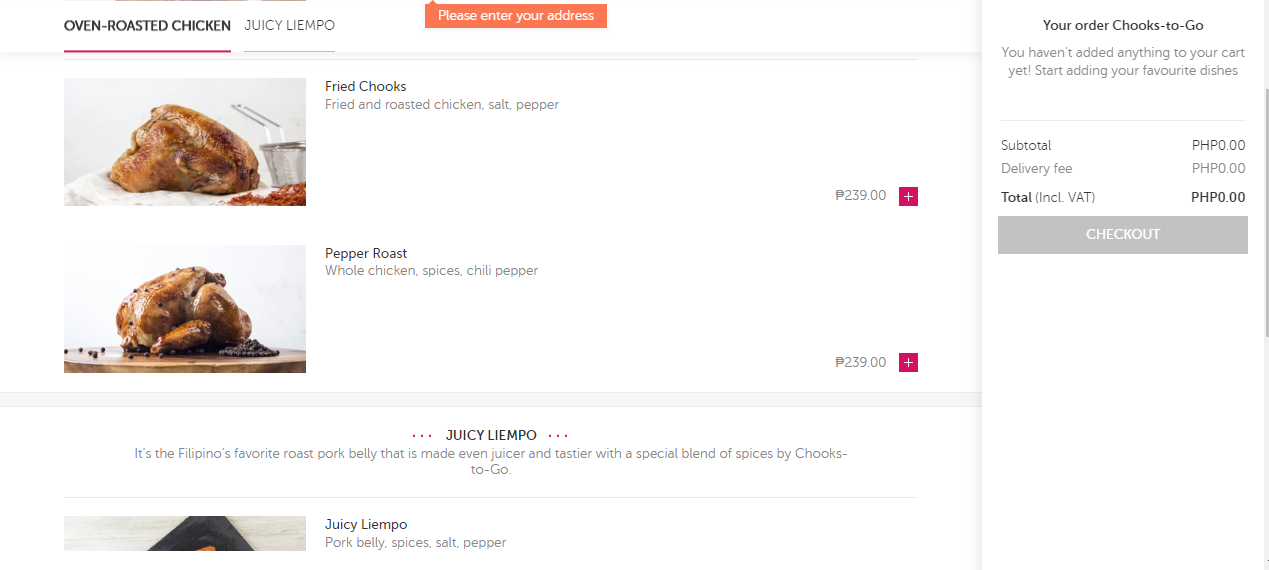 Firstly, you need to put your address on the top-part bar of your page. After that, select the food or the products you want them to deliver at your door.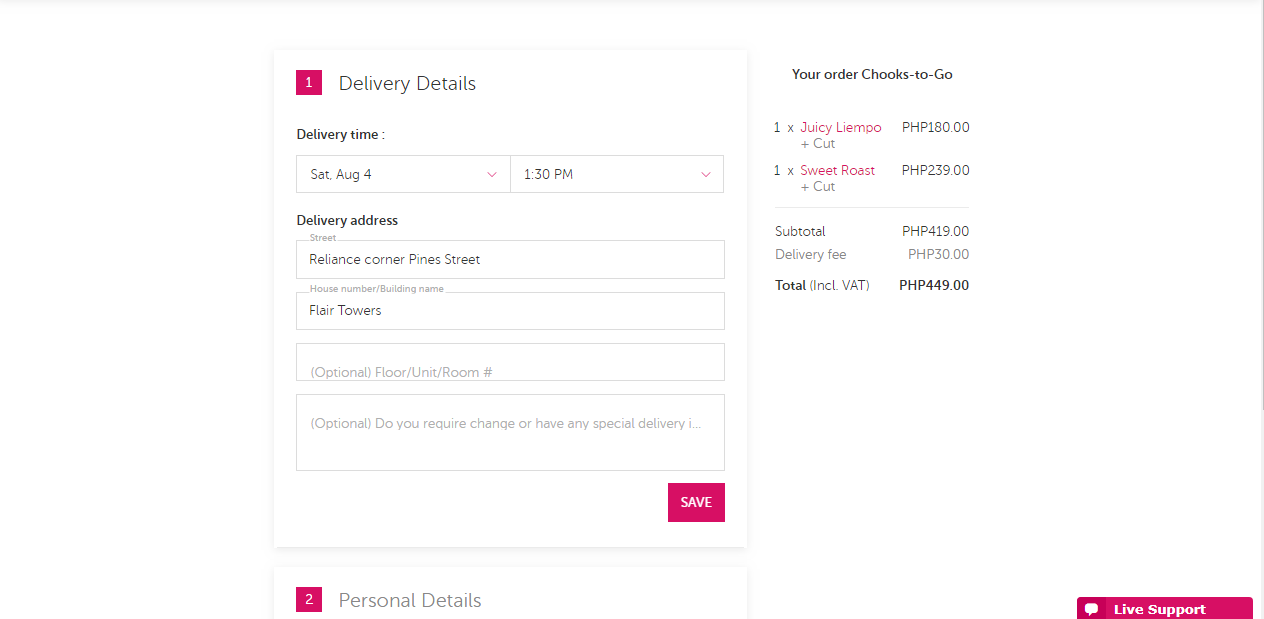 On the right-hand part of the page, you will see the checkout cart. This will display and calculate all you've ordered and its total. Once you're done, you click on that Checkout. When you click on checkout, you now need to double-check all the information you've entered like your address and your personal information. This is to avoid experiencing problems and delays with the delivery. Also, if you can specify your location so the delivery people will immediately know where to find you.
Lastly, you make the payment. You can make the payment through debit and/or credit card. Make sure that you put the card number, expiry date, and CVC correctly to avoid delays.
After doing everything, you will be shown the details and the estimated time of arrival (ETA) of your delivery. You will be contacted after you make the purchase to confirm or to finalize your orders.
Read: Mang Inasal Delivery: Easy Way How to Order in Mang Inasal
To order through HonestBee
As a matter of fact, it's technically the same thing. You can do a Google search of HonestBee Chooks to Go delivery. Then, you need to put your address and the food you want to eat. After such, you will be redirected to this certain page: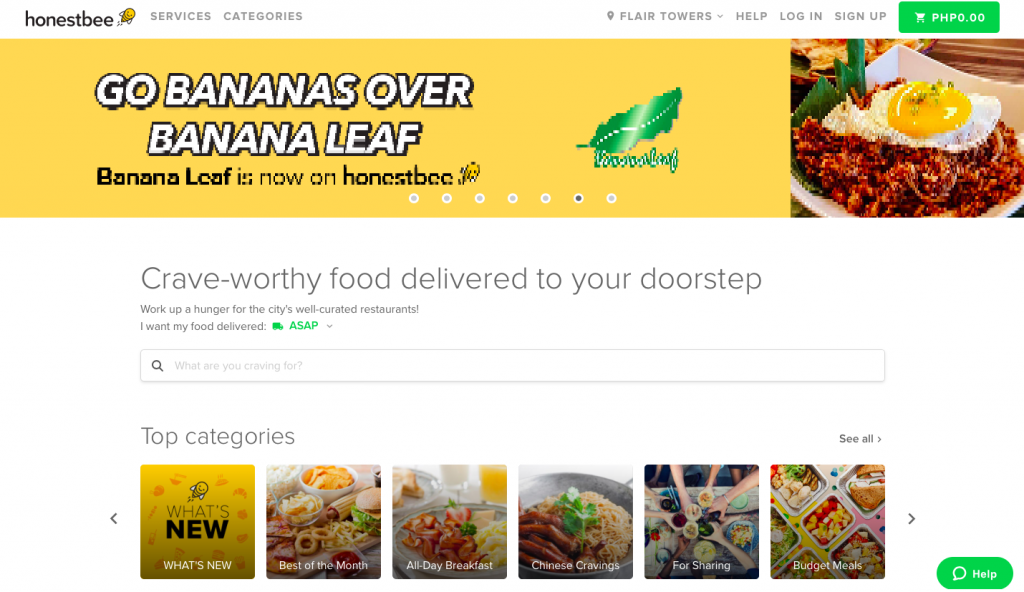 After selecting which food you want to be delivered, click on the cart icon on the top-right part of the screen. When you do that, you will be redirected to the checkout page to finalize all of your orders and if you have special requests.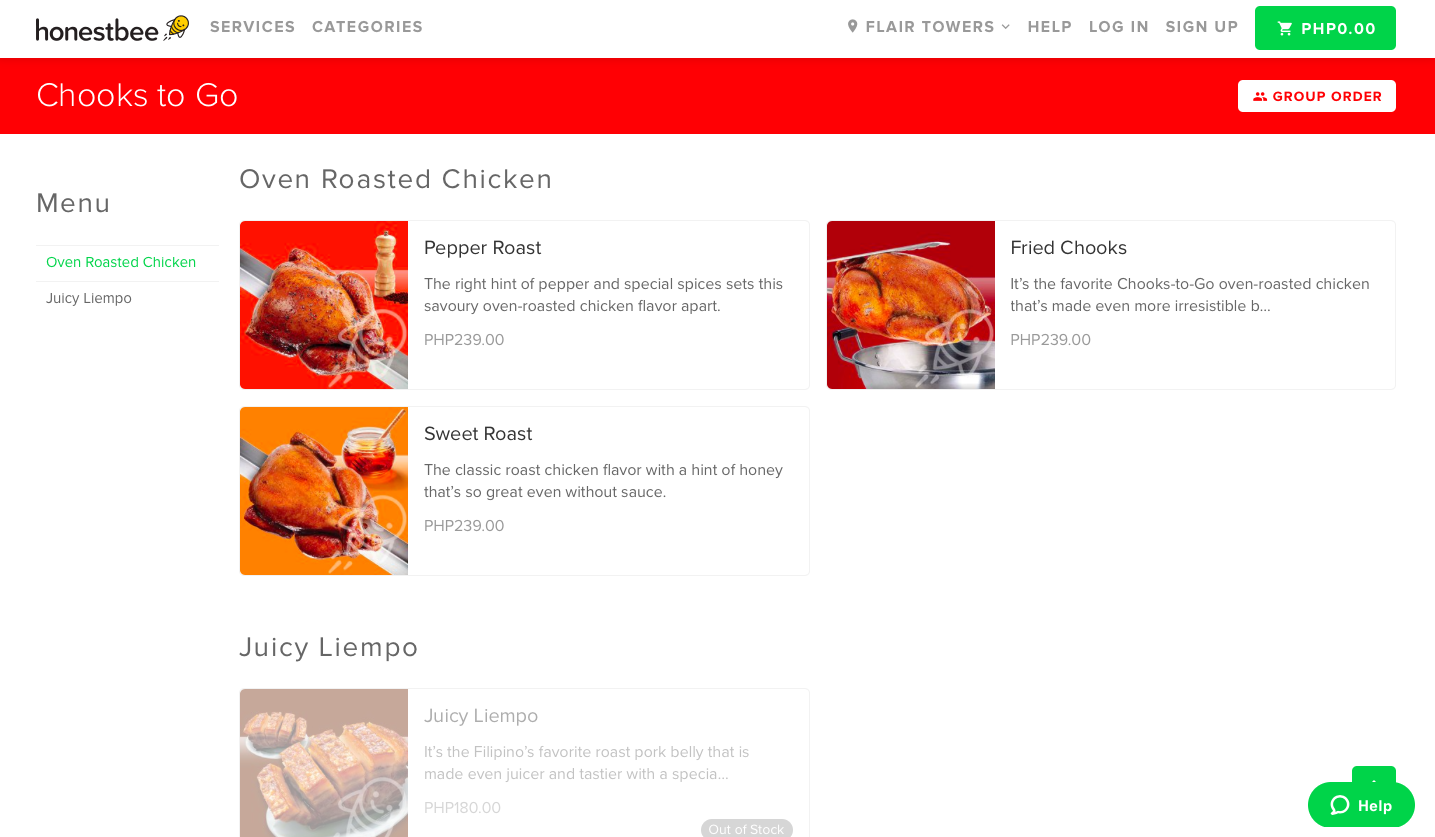 When you think that your checkout is complete and enough, finalize it by clicking on the continue button on the bottom-right part of the screen. Doing so will ask you to finalize delivery details and personal information. Similar to FoodPanda, someone will contact you through phone or email to confirm your order. The orders will arrive at 45-55 minutes from the time your order has been confirmed.
What available food can we order through FoodPanda and HonestBee?
Although there are multiple products they offer, you can only have the following products delivered using the online services above:
Sweet Roast Chicken (Whole chicken, honeyglazed)
Pepper Roast Chicken (Whole chicken, spices and pepper-marinated)
Fried Chooks (Whole chicken, fried and roasted with salt and pepper); and
Juicy Pork Liempo (Pork belly, spices plus salt and pepper)
In both Chooks-to-Go delivery platforms, the following are the available food you can order. However, teams and specialists are now planning to expand these in the near future and plans of Chooks having their own platform is already in the works.
What if my address is not a deliverable location?
Since it's managed and controlled by the online platforms FoodPanda and HonestBee, the location needs to be an accepted location. That simply means that it needs to be within Metro Manila. However, concerns are already being worked to include cities and municipalities around the Metro. We should just wait for it to be possible and that is just around the corner, trust me.
Read: Globe Mobile Subscribers Can Call Jollibee Delivery Hotline For Free
The Chooks to go delivery system has started to satisfy its consumers in many different ways. As of the moment, only specific locations in the Metro are being serviced. Even though that's the case, they are currently in the works in improving and widening the reaches of the Chooks to Go delivery system.
Read Also: Jollibee Online Delivery: Step-by-step How to Order Online