The argument whether working from your house vs. in an office is a running debate. Especially for Filipinos, where most businesses are centralized in business districts, this can be a difficult thing to ponder on. Although working at home is not everyone's thing, you still might want to consider it because of the benefits it gives. Along with that, there are cons and disadvantages as well. To help you decide, we've gathered up the pros and cons of getting into the work from home scheme.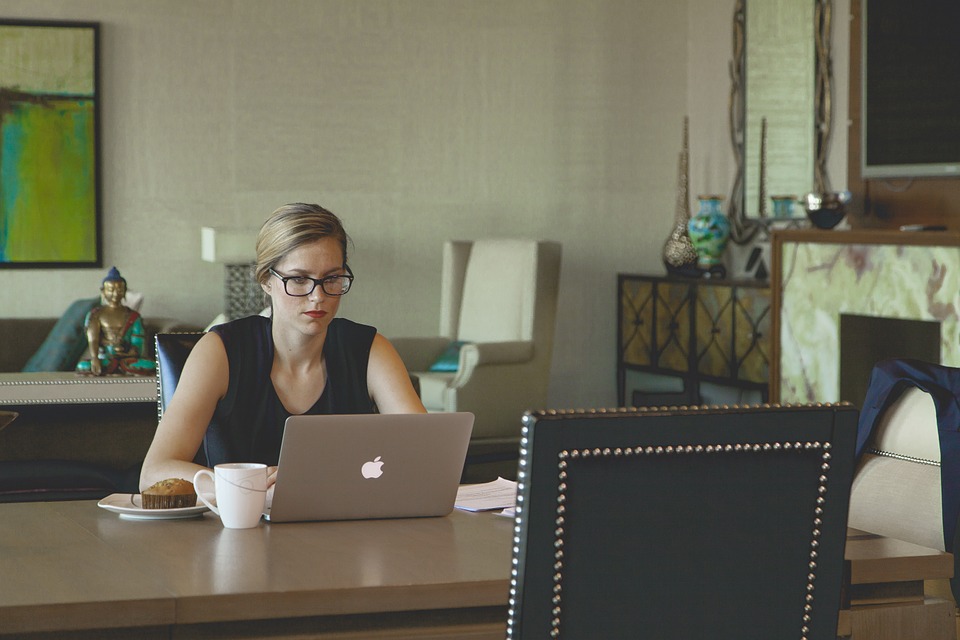 Advantages of work from home
Avoiding traffic
All Filipinos can relate. No one could forever bear waking up at 5 A.M. while their schedule is at 8 or 9 A.M. Metro Manila traffic is not a joke, it really does kill employment. However, working from home is a solution to this. You don't have to wake up extra early just to ensure you're attending to work on time. Moreover, you won't go through the hassle of daily commute anymore.
You can do whatever you want
There are offices where they don't allow eating while working. Well if you take your office to your home, you clearly escape this. There are no security personnel watching you anymore. If you have a work from home that doesn't require you to be seen, you can work while you're on you pajamas.
Read: Top Work From Home for Filipinos this 2018
Budget-friendly
Since you won't think about your daily expenses for transportation and for food, you can place that amount on your budget already. There are work from home jobs that won't cutoff taxes, you can use that to improve your budget as well. In addition, there are companies who offer a decent pay if you work for them.
You hold your time
If you're going to be working without schedules; submission of reports, sorting of inventory, bookkeeping, writing, etc. these types of jobs, you have ample time to spend with your family or for yourself. In addition to that, you get to say what time you work and what time you stop. You're not choked into a schedule which will allow you to be stress-free; you would feel the flexibility and the freedom from hectic time and schedules.
You are less-stressed
Being in an office and catching up with a deadline is extremely stressful. Hell combine that with Metro Manila traffic and you got a perfect combination for the entire day. Since you won't have a boss who looks over your shoulder every now and then, you can move freely, be whoever you want to be, and of course, your stress levels are much lower.
Disadvantages of work from home
Harder to focus
Given the fact that you are less stressed, being able to focus is much more difficult. Say you run across something you know will take some time, instead of thinking to resolve that problem, you might resort to relaxing first by watching Youtube videos and chatting with your friends. It actually takes an exceptional amount of discipline to focus on working rather than relaxing and taking your time.
You make zero friends
Being or working in an office allows you to make more friends than you can imagine. Although we know that you already have friends, adding a few people to your network is not that bad, right? You're going to be alone, working alone; you won't have anyone to talk to about how boring the job is and how glad you are that you're not going through the traffic anymore.
Read: 5 Basic Tips For Succeeding In Working At Home As An Affiliate Marketer
Your management skills might get duller
Even if you're not in a managerial position, it is an expectation that you manage whatever it is while you do your job. This is one thing employers hush about but expect from you. You work from home alone, you don't have any people to manage, you might miss out on the camaraderie and management skills you are ought to have in working inside an office.
You need to invest
If you can work in your living room while your television is on and while everyone's talking, then good for you. You might need to invest by changing your room up a little bit, cleaning all the mess, you know how it goes. Although you don't have to spend on commuting and external meals, you would have to invest to a place inside your house where it can be your home office.
Even though this is the case, working from home is actually better. Employers who offer a work from home option would have the chance to attract the best individuals because of the hassle-free contract you're making them face. One Stanford study found that employees who work from home are 13% more in terms of being productive compared with their in-office counterparts.
What best tips can I have in working from home?
As I write this article, I am also working from home. Given the fact that I am making money while I'm doing what I love, it's safe to say that I know how things work in terms of "NOT" working in an office.
Practice by refraining from social media while you're working. Social media is the number one killer in counterproductivity. So, addressing that is by avoiding them during working hours.
Although you have the privilege to work while in your pajamas, it's a good practice to somehow still look presentable. You won't know when you will be needed to show yourself; for interviews, live demos, etc.
Wake up on time. Although working from home means more flexibility, you would save yourself from being counterproductive by waking up on time.
Treat it like an office. Follow your work patterns and schedules; there is no overtime pay if you exceed or go over your said schedule this time so, stop working when you have to. Besides, there isn't someone there you would have to impress, right?
Working from home can be the best solution for some people. Not just about the daily commute, the extra expenses, but also because of discipline. Imagine, when you are being required to submit something, you just have to sit up, open your laptop, and submit whatever you need. No need for you to travel, no need for you to exert extra effort just to be there on time.
For those trying to apply for online jobs, here is our article; a guide on how you can apply for online jobs.
Do you think working from home is the thing for you? Do you think this certain aspect can save you from the feeling of you dragging yourself to the office every single day? If yes, then you better decide now. There are companies who offer work from home scenarios that pay off well. As a matter of fact, you would be able to find companies who pay a good amount of money.