Are there fast cash loans without the requirement of savings accounts? 
We've all experienced running short on cash – and it's more than just frustrating. That is why taking out fast cash loans is the only option for some people.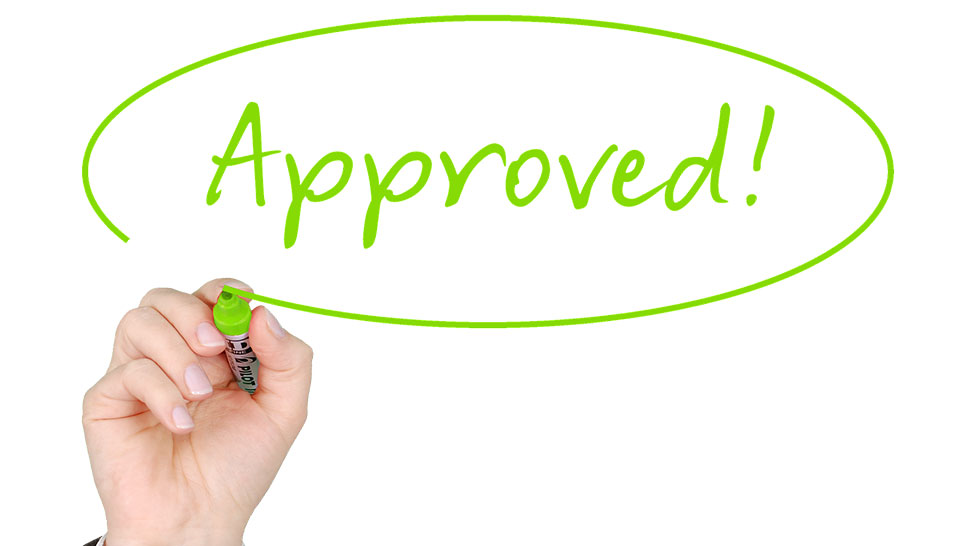 But, what if you do not have a savings account? How would you be able to apply for a loan? Are there fast cash loans that accept borrowers without savings accounts? 
When a financial emergency crops up, there is no telling; oftentimes, they come suddenly and without warning. 
Read Related: Best Salary Loans in the Philippines to Help You With Urgent Financial Needs
There are times when it's still not enough to cover everything, even though you have savings for those instances. 
It truly is a daunting situation to be in, which is why a loan can also be very useful without a bank account.
Discover your alternative for having fast cash loans without savings accounts and learn why in loan application a bank account is often required as well.
Why Do Lenders Require a Bank Account? 
Banks, as well as other financial institutions in the Philippines typically ask prospective borrowers for a bank account because having a bank account is your proof to the lenders that you have a constant and consistent income.
In addition to that, it also means that you have lesser chances of going away; fewer business risks, and it's proof that you'll have the funds to repay the loan. 
Also Read: What You Need to Know About Home Credit Loans
Apart from that, it also demonstrates that your finances are sufficient for holding your money in the bank.
These are the main reasons why banks require loan applicants to send their bank statements, especially those with unstable earnings, such as freelancers and entrepreneurs. 
Getting a bank account can give the guarantee that you would be able to repay your lenders.
Easy Access of Funds
Apart from these proofs and whatnot, lenders use bank accounts of their creditors to transfer their loan proceeds.
Read: Increase in Interbank ATM Fees Starting April 7
It is a quicker, easier, and more reliable method of disbursement than issuing a check or requesting customers to claim the funds directly.
It can also be the vessel from which the lender would take the funds from the loan applicant. 
Bank accounts are two-way – it's not only for the benefit of the lender or the borrower.
Can You Get A Loan Without A Bank Account?
Before, it's impossible to apply for fast cash loans without a savings account. But, as time passed by, many businesses changed and adapted. 
Now, there are fast cash loans that require no bank accounts; you can get cash loans without the strictness of savings accounts! 
Your options, however, are limited to loans with smaller loanable amounts in the short-term. Long-term loans are harder to come by, allowing flexibility in terms of repayment periods.
Read Related: Commercial Bank, Pag-IBIG, and SSS Housing Loans – What Are Their Differences?
Lenders typically ask for further conditions for borrowers without bank accounts to check revenue and determine their ability to pay back their loans.
So if you are going to apply with no bank account for a loan, you have to think twice. You can get better loan terms and better interest rates by getting a bank account. You can choose from more and better choices for loans as well.
Nowadays, it is very convenient to open a bank account, as long as you have at least two (2) valid IDs and proof of residency.
If lack of money is your concern, bank accounts with low initial deposits, starting at P100, and zero to low balance maintenance are open.
Fast Cash Loans Without Savings Accounts
Filipinos who do not have a bank account have three (3) forms of lenders they may approach to borrow money:
Read Related: 3 New GSIS Loan Programs to be Released to Members
Online Lender or Private Lenders;

Pawnshops; and

5-6 lenders
Pawn Loans/Sangla
Pawnshops will not ask when you get a pawn loan for your bank account or any bank-related paper. Your credit history, wages, and the intent of the loan are not even important to them.
Pawnshops will lend you money for a brief time, as long as you have a valuable object to pawn.
The catch here is that the payable amount would be equivalent (and sometimes more than just equivalent) to the value of the item you've put in.
This minimizes the risk for pawnshops, allowing you to take that loan out. 
Some of the most popular and the most sought after pawnshops in the country include: 
You'll never run out of options! There are hundreds, if not thousands of pawnshops ready to help you with the finances you're in dire need of! 
TIP: Run a Google search of each of these. It's impossible that you don't see one near your location. There's always these establishments present – in SM Malls, groceries, commercial establishments, etc.
Loans Without A Bank Account From Private Lenders
If you don't have an item to pawn, or if you're not confident with that setup, you can approach a private lending institution.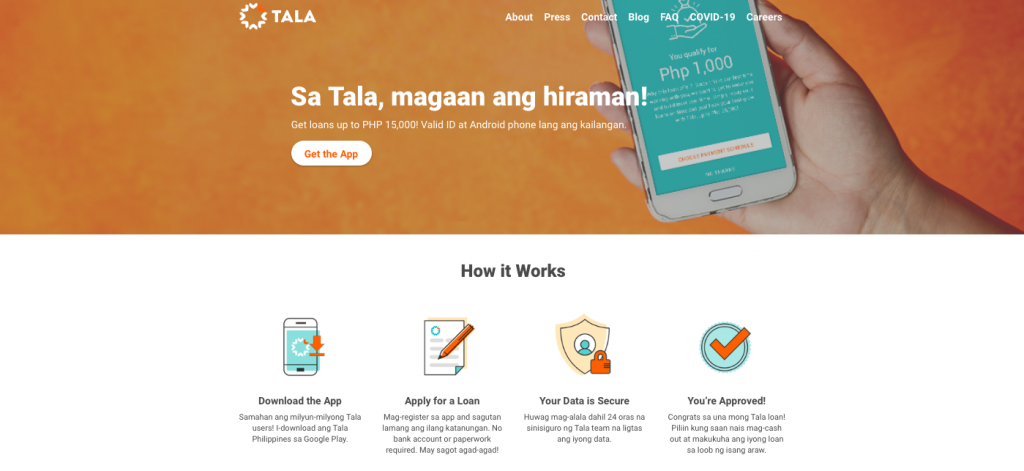 There are institutions and lending companies that don't require bank accounts. 
Also Read: Special Loan Programs by the Government For Business Owners Affected by the COVID-19
What you need to do is to sign up on the company's website to apply for a non-bank account loan from a private lender. You should be a Filipino citizen, at least 18 years old, and an active mobile number and a valid ID.
The loan can be approved in a matter of minutes when you apply online, with no questions asked. 
A bank deposit would not possible.
There are a lot of private lending institutions that don't ask for bank accounts. 
There's Tala, U-Peso, RadioWealth (RFC), RoboCash, ACOM, and many more! We already did you a favor and pasted the websites of these! You can simply click, sign-up and get approved! 
TIP: Do a quick Google search of a private lending institution or company that doesn't require bank accounts. 
You'll see the first ten (10) pages filled with it – try your luck out on each of them! 
How Would This Work? 
Would the institution trust the lender automatically? Would they release the cash even without having any type of assurance? Of course not! 
In this setup, the lender would require the borrower to visit one of its offices. 
Read: Understanding the Pros and Cons and Best Uses of Typical Loan Types
More often than not, the borrower would receive these funds in cash or in a form of a cheque. 
No Collaterals Needed
Private lenders do not need collateral, unlike pawnshops, because they mainly offer unsecured loans. Helpful and Convenient as it may be, with their incredibly high-interest rates and penalties for late payment, private loans may harm your financial stability.
5-6 Lenders
Go out and ask people whom you can borrow money from – they'll immediately point you to their closest 5-6 lender.
These lenders would never require you to get a savings account. But, they'll require you to pay either daily or weekly. 
This setup allows them to ensure that you'll be able to pay. This is why the 5-6 lending technique is only applicable to those who have small businesses.
Read: All You Need to Know About Online Loan Apps
So, if you're still asking where you can get fast cash loans without a savings account, here's what you need! 
Need cash swiftly? Don't fret! These techniques will get you the fast cash loans you need without a savings account! 
Share this to your friends and family, who knows? This article might just be what they're looking for!