As what we all know of, this particular school year might seem out of the ordinary. Other than the fact that there are tens of thousands less of students, it's not going to be carried out normally – physically.
What they plan on doing is to help students and their lot to receive the education they best need in this time – virtually and digitally.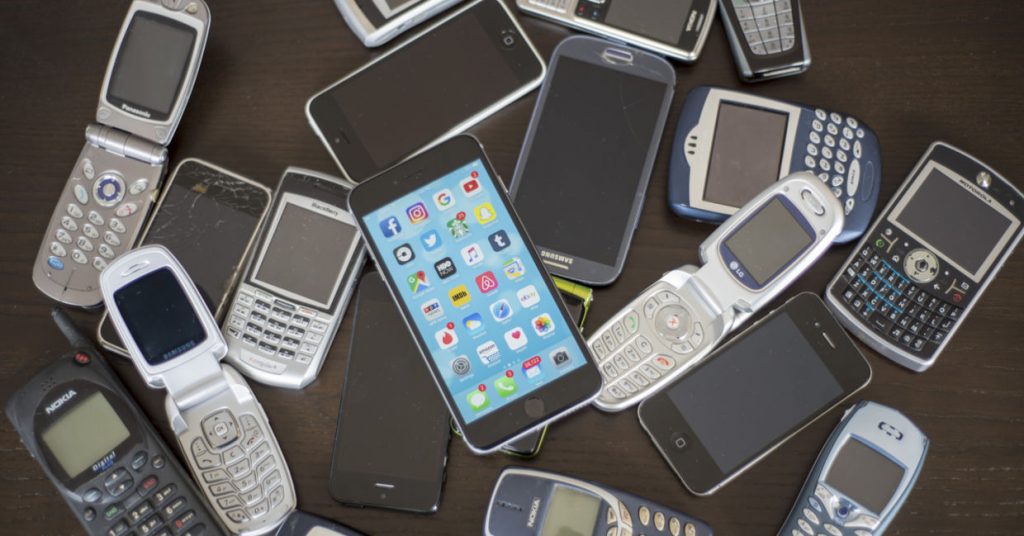 Read: Online Classes and Jobs — What Good Quality Laptops/Computer Should You Purchase?
Among the myriad of possible ways of how education can be continued, it's not going to be face-to-face; instead, it will be digital or virtual. However, that doesn't mean that students wouldn't have any physical interaction – it's just temporary.
The condition of the pandemic leaves hundreds of thousands of students not having their fair share of good luck. Almost half of all the students would not have access to the digital or blended learning that is to transpire – how can they keep up?
Read: 2021 Regular Holidays and Special Non-Working Holidays – Approved by the Malacañang
Lack of Resources and Finances
Part of quite a many reasons why a lot of student's couldn't enroll is the fact that they lack the resources for it. Some do not have connection to the Internet; while some do not have the right resources.
In case you have old gadgets that are of no use to you anymore; and if you think that it can help them, you can help them. In this article, we will discuss to you where you could donate your old gadgets for the students in need.
Read: PLDT New Fibr Plans For Work From Home and Online Schools
Streets to Schools
Streets to Schools is the initiative of students from the University of Santo Tomas (UST) to build up and establish their own donation drive.
It was started by Alianza Salvador, Anthea Terrenal, and Qijel Mariano; along with their adviser, Caesar Anthony E. Yoma.
Read: Limited Face-to-Face Classes Approved in Low-Risk Areas
In Students to Schools, you can donate any gadget – may it be a laptop, tablet, a smartphone, or any other similar device. Even if it's broken, they'll accept it – it just needs to be fixable.
You can contact them via this link here.
Ayuda Pang Eskwela
Would you believe that this initiative started only by an individual who had the urge to help and assist students in the country? Diane Reyes, the creator of the group, started on the 1st of August.
Now? The page already has over P310,000; and in estimation – it's already fit for 63 students around the entire country. If you wish to send out whatever gadget you have that you don't find any use of anymore, you can join the page by clicking here.
Read: For Parents: How Do You Set Up Your Devices for Your Children?
It's part of the best places to donate your old gadgets to because of its direction; and you would know that it's going to be put for good use.
Project Wifi
Project Wifi is one of the few initiatives that has been made by professionals – a group of working Law Students. Under the initiative, their goal is to be able to provide any type of assistance to a child or a student by providing them pocket WiFi devices to give them Internet access easily.
Unlike the others, Pocket Wifi is an organization that can foster the needs of students even if you don't donate gadgets.
Read: Senator Go Expresses the Need For an Immediate E-Government Rollout During COVID-19 Pandemic
You can find out more about them and contact them here.
One Gadget One Child
They are known as the organization established to acquire and gather donations from citizens with regard to the growing need of technological advancements in the education sector.
One Gadget One Child is a place where you can donate your old gadgets, whether it's an old smartphone, an old laptop, tablet – even chargers and cables. Literally anything that you think can help students pursue and continue on with learning.
Started by 54-year-old Menche Hermosisima, she now has 20 volunteers working with her, side-by-side.
Read: List of Government Cash Assistance Programs For the COVID-19 Crisis
In case you require more information about it, you can view them here; you can also contact them via the Facebook Page to learn how you can donate.
Bayanihan Para sa Distance Learning
Vice President Leni Robredo, and her counsel started the initiative back in July. Its goal? To be able to gather up gadgets from people that think they wouldn't be needing anymore.
It's one of the best places where you can donate your old gadgets because they accept all kinds of supplies and gadgets; which include, but not limited to:
Personal Computers (PCs)
Laptops
Charging Cables
USB Cables
Smartphones
Tablets
Desktop Computers
Printers
Speakers
Monitors
And Many More
Read: New Normal vs. Old Normal — How Different Would it be?
Should you wish to donate any of your unused gadgets and devices, you can contact them at [email protected] and send them a list of items that you are to donate.
Alternatively, you can utilize their Donation Form; fill it out and wait for the response team to get back to you.
Even if your devices are broken – if they can be fixed – you can donate them.
Gadget Mo Para sa Distance Learning Ko
If it isn't too obvious what this initiative is for – Gadget Mo Para sa Distance Learning Ko [Your Gadget For My Distance Learning] is the organization that has been initiated by the Parañaque National High School (PNHS).
And akin to how the other initiatives worked, they also accept all kinds and forms of donation to help students pursue their aspirations of continuing classes despite the virus.
Read: Hire Filipinos First — Senator Hontiveros called on Malacañang
Should you want to make the donation, the school's principal, Gerry Lumaban; or even Percila Mislang, the Brigada Eskwela Coordinator is open for your concerns.
Should they succeed, they will be providing P500 worth of monthly mobile credits and load to students in public schools.
Salindiwa
Much for donations, Salindiwa can both be a donations facility for gadgets, or finances for access and capability of students. Salindiwa is an initiative that has been done by Marikina City's Brigada Eskwela.
Their goal is to equip 100 4th Grade students of the Kapitan Moy Elementary Schools with the equipment and the tools they need to be able to adapt to distance and blended learning.
You can donate in gadgets, load cards, pocket wifi devices – and even in-kind too. Should you wish to communicate with them or coordinate how you can send your donations in, you can contact them through +639086102967 or +639157144444.
Read: Internet Access to 7,000 Public Schools, Approved by President Duterte
Alternatively, you can also contact them via their Facebook page at Salindiwa: Donation Drive.
If you care about the overall future of these children – these students, you can make your choice to donate your old gadgets to these initiatives. Should you want to donate in-kind, you're also free to do so.
The COVID-19 spread has taken a lot from us; even education. It's something that we should never succumb into. We must fight – we need to fight for as long as we have the means. Help and assist our brothers and sisters who are in a constant trouble due to the effects of the COVID-19! Furthermore, help children get the education that they need!