With the 2019 Coronavirus Disease (COVID-19) pandemic threatening the world market, the Philippines is currently in the stage where we're trying to recover. From businesses, to employees, and even some people in the public sector rooting to be helped and assisted in the middle of all this.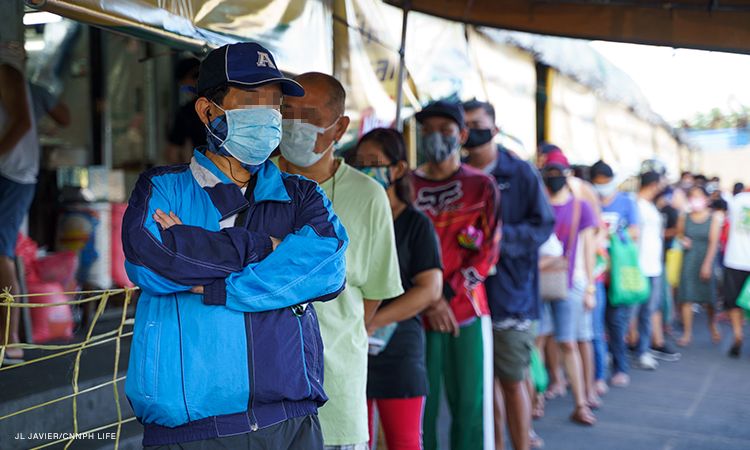 Good thing that the Philippine government had some of their programs of financial aid for the government. This list of government cash assistance programs is something that people could scan; if you haven't gotten anything yet, this article might be helpful for you.
Read: How to Avail PhilHealth COVID-19 Packages
Why there's a list of government cash assistance programs
Because of the implementation of the enhanced community quarantine (ECQ), President Rodrigo Duterte prohibited everyone from traveling. With that in place, there are personnel from the police force and the military that helps in the containment of people to be able to fully contain the virus.
Without further ado, here's a list of government cash assistance programs for the COVID-19 pandemic.
DOLE Cash Assistance
The Department of Labor and Employment (DOLE) back in mid March, implemented the COVID Adjustment Measures Program (CAMP). The DOLE-CAMP is to be given to workers that have been affected by the COVID-19.
Included in this program are workers who have been:
Read: DOLE's CAMP Application is Suspended Due to the Large Volume of Applicants
Affected by a temporary salary reduction;
Jobless due to lockdown; and
Temporary unemployed
The DOLE-CAMP is part of the list of government cash assistance programs because of what it entails. Small to Medium Enterprises (SMEs) employees can get the financial aid too.
Cash Amount: P5,000
Requirements:
In the DOLE-CAMP, the employer needs to submit the following requirements:
Company payroll (affected month)
Procedure:
The employer must submit the requirements through email to their respective DOLE Provincial/Regional/Field Office.
The employees will be called on by the Labor Department
Small Business Wage Subsidy (SBWS) Program
For clarification purposes, CAMP is different from SBWS. They are two (2) separate programs which have the same aim — to provide cash and financial assistance to workers.
Though both of them are from P5,000 to P8,000, they're different. However, if an employee was able to get assistance from DOLE's CAMP; they shall only be eligible for one (1) month of the SBWS.
Read: How to Avail Small Business Wage Subsidy (SBWS) Program
OFW Cash Aid
Also included in this list of government cash assistance programs is DOLE's assistance for OFWs. The eligible people for this assistance would be:
OFWs who lost their jobs because of the COVID-19; and
Repatriated OFWs
Cash Amount: $200 or P10,000
Requirements:
Certificate of Employment (COE) issued by their agency
Proof of job or work disturbance
Read: DOLE Coronavirus Assistance, Can be Taken Advantage of by OFWs and Repatriated OFWs
Procedure:
The OFW needs to submit the requirements to the nearest POLO offices abroad;
If the OFW is repatriated, he or she can submit it to the nearest OWWA regionl welfare offices.
DSWD SAP
Next on the list of government cash assistance programs is from the Department of Social Welfare and Development's (DSWD's) Social Amelioration Program (SAP). This program is given to households and families that are part of the most vulnerable sectors affected by the COVID-19.
Read: Masterlist of P5k-P8k Cash Aid Beneficiaries, Ordered by the Department of the Interior and Local Government (DILG)
Requirements:
Proof of status:

Barangay certification
Senior citizen ID
Person with Disability (PWD) ID

Social Amelioration Card (SAC) from the barangay
Procedure:
For the receiving of the DSWD-SAP, households and citizens need to coordinate with their respective barangays. 
Once the SAC is received, it'll only be a matter of days to a week to receive the cash assistance.
Cash Amount: P5,000 to P8,000 – through cash or other means for two (2) months
Pag-IBIG Fund Calamity Loan Progam
Pag-IBIG members who have been severely affected by the COVID-19 outbreak and are eligible for the Calamity Loan could apply. You can find out about the Pag-IBIG Calamity Loan Program Online here.
 Requirements:
Scanned image of one (1) valid ID
Duly accomplished Calamity Loan Application Form
Pag-IBIG Loyalty Card Plus/LandBank/the Development Bank of the Philippines (DBP) Cashcard
Read: Pag-IBIG Fund 3-Month Moratorium FAQs: Who Can Get it, How, and Other Questions, Answered
Procedure:
The employee or the worker must submit the requirements to the email address of the Pag-IBIG Fund office in the dedicated region.
You will be able to get the designated email address in the link we have provided above.
Lon Amount: Up to 80% of your total contributions
SSS Loans
Calamity Loan
The Social Security System (SSS) made available their calamity loan for members that have been severely affected. Members who need to borrow extra money to cover medical and living expenses.
Requirements:
Barangay certification
One (1) primary ID or two (2) secondary IDs
Duly accomplished Calamity Loan Assistance Application Form
Read: SSS COVID-19 Calamity Loan Program to be Launched on the 24th of April
Procedure:
Through your My.SSS account online, you can apply for the calamity loan.
Alternatively, members can drop their documentary requirements off of their no-contact dropbox system in their nearest SSS branches.
They'll receive notifications from the SSS when it's approved.
Lon Amount: Up to P20,000
SSS Unemployment Benefit
The unemployment benefit has been established and effective ever since the COVID-19 outbreak began. This is eligible for unemployed employees and workers in the country. But when the lockdowns and quarantines struck, this could be gotten by previous workers and employees.
Requirements:
Certification of involuntary separation from the DOLE (for local workers); or
From the Philippine Overseas Employment Administration (POEA) (for OFWs)
Read: Jobless Insurance from the SSS, On Its Way
SSS Salary Loan
Last but definitely not the least in the loan programs offered by the SSS is the salary loan. This loan is eligible to workers who need extra cash to be able to cover medical and living expenses. If you are an employee and your work has been suspended, you can apply for this loan program.
Requirements:
SSS Online Membership (to  be able to apply online)
Two (2) valid IDs
SSS ID or UMID ID (can be part of the valid IDs)
Read: SSS Benefits Available for their Members
Procedure:
The member needs to access his or My.SSS account and apply through there;
They will then be asked to submit the required documentation;
Alternatively, members can submit their documents via the no-contact dropbox from the nearest SSS branch.
Loan Amount: One (1) month's worth of salary
GSIS Emergency Loan
To support the public sector workers, the Government Service Insurance System (GSIS) announced that they are offering the emergency loan and that it's available for public sector workers.
Qualifications:
Public sector employees MUST NOT be on leave without pay;
Employees should have an incurred arrears in paying for mandatory life contributions; and
Employees MUST NOT HAVE unpaid loans for more than six (6) months
Requirements:
Duly-accomplished GSIS Emergency Loan Application Form. You can click here to access the different types; select the best one that applies to your status;
Image of the borrower holing the accomplished application form; and
The picture or scanned copy of the GSIS electronic card (eCard) of the borrower.
Procedure:
The borrower needs to prepare the needed documentation requirements.
Upon emailing, each member needs to be aware of the specific email address they need to use:
Alternatively, those who want to submit it personally, they can do so by visiting the kiosks which are in:

All GSIS branches as well as extension offices
City halls
Provincial capitols
Selected municipal offices
Big government agency offices like the Department of Education (DepEd)

Also in malls such as:

Robinsons Malls
Selected SM City branches:

North EDSA
Manila
Cebu
Pampanga
SM Aura
SM Southmall
Mall of Asia (MoA)
Loan distribution
Similar to how other loan proceeds are given, the GSIS emergency loan is sent electronically to the UMID card or the eCard of the borrower. In the event that they do not have a UMID, it can be sent to their eCard.
DTI SMEs Loans
Part of this list of government cash assistance programs is for small and micro businesses and enterprises (SMEs) that have been affected by the outbreak. As per Ramon Lopez, DTI Secretary, this loan program will be open after the quarantine is lifted.
To know more about the special loan program offered to these businesses, you can read more about it here:  Special Loan Programs by the Government For Business Owners Affected by the COVID-19
This is the list of government cash assistance programs offered to the people, workers, and those who are in need in the country. The good thing about these programs is that they help severely in the situation.
No mentions of it having more have been sent out – but we're always open and ready to report when there is.
What do you think about the list of government cash assistance programs? Could this mean drastic help for the people and for those who are in need?
Read: How to Avail Small Business Wage Subsidy (SBWS) Program
Luzon Lockdown Extension
One thing that caused these loan programs to come to life is because of the extension of the lockdown. With the people not having the means to work and to earn money, the government tried providing them this means through forms of cash and in-good kind.
The schedule of the quarantine is still being debated but medical and health experts and professionals are against it.
Read: Luzon Quarantine Lifting if COVID-19 Antibody Becomes Available
However, our dearest President Rodrigo Duterte said that if there'll be a cure for the COVID-19 to be released next month, he will be lifting the quarantine.
We can't rely on the assistance of the government forever; there has to be a way for all of these to stop. Regardless of that, in this list of government cash assistance programs; were you able to get your fair share? Were you able to receive any form of financial help or assistance from the government?