In a previous article, we discussed where we can buy bitcoins here in the Philippines. To give you a brief refresher, bitcoins are virtual currency that our world currently uses. Furthermore, bitcoins are a great alternative because it is real-time. Coins.PH is the website where you can buy bitcoins. In that article, we also mentioned that through this website, you can do a lot of things like pay your bills, make payments, etc. 
Although we already mentioned the things you can do in Coins.PH in that article, we'll give you something more this time. We'll be more accurate and detailed; you will know how you can pay your Globe postpaid bills online.
Firstly, you need to register in Coins.PH.
After successfully registering;
Step 1: Log-in to your Coins.PH account
Step 2: From the menu, select Pay Bills
Step 3: You need to duly accomplish the Pay your bill form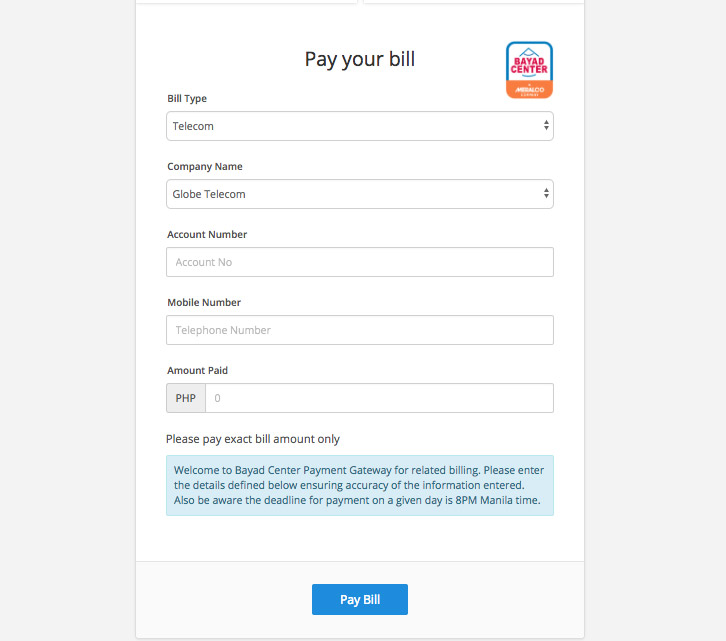 Moreover, you need to take note of the following fields:
Bill Type – please choose Telecom.
Company Name – Globe Telecom.
Account Number – your Globe Account Number
Mobile Number – your Globe mobile phone number (enrolled in postpaid plan).
Amount Paid – enter the exact amount of bill to pay.
Step 4: Double check the fields to ensure that you've entered all the information correctly. Once done, confirm your payment. A window will prompt your system and will ask you to confirm the payment.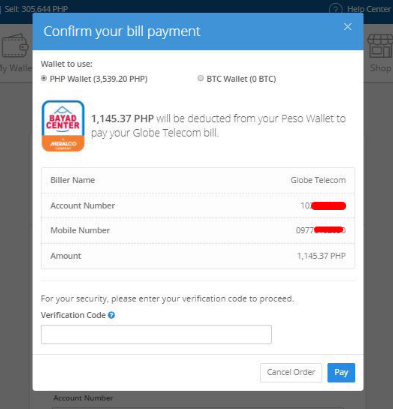 Step 5: A verification code will be required if you enabled two-factor authentication.
Step 6: It won't take five minutes for the process and the payment to be successful and confirmed.
For the confirmation or authorization code, an acknowledgement page will be redirected to you when the payment goes through.
NOTE:
It won't be a guarantee that when you mistype a character, the money will be refunded back to you. Since that is the case, always double check the information you will fill out to avoid loss of payment.
Do not refresh or close the confirmation page where it will show the receipt number, Order no. and TPA ID. However, you can take a screenshot just to take note of these information for reference. After doing so, you can now close it.
Read: Where to buy Bitcoins in the Philippines
Coins.PH is truly a great and efficient way to transact online. Without the use of physical money, you can now release the fear of robbery, being mugged, or your money getting lost. With this new technology of cryptocurrency, users and subscribers can be safeguarded and can be assured that their money is kept safe and that transactions will be smoother than the flow of water in the ocean. Although we cannot always be sure that there won't be hackers, still, it's kept somewhere you just know and it won't be easy to break through.
The internet is a great way of doing things automatically and instantly. What other services can we do with Coins.PH?
Read Also: How To Pay SSS Contributions Online Using Coins.Ph