The new era of technology brought us to this time; a time where almost everything can be done through our computer and smartphone screens; a time when technology is one key to success. Furthermore, a lot of things have changed. From communication, entertainment, to financing and business. Thus, we can't deny that this new age is taking over the world. Facebook is one clear indicator of what I am talking about; online banking is another. However, there is something far more than just "online banking" as there exists what we call bitcoin.
What is bitcoin?
To help you understand what bitcoin is, it is a virtual currency. Also known as cryptocurrency, bitcoin is the new era of banking and transactions. Most internet users utilize bitcoin in exchange of real money and they use it for purchases in the internet. For the first time in history, this virtual currency is decentralized, meaning, no one controls it; not even banks and the government. It's a free-flowing currency that revolves in the internet-sphere.
It was created by a programmer or group of programmers under the name Satoshi Nakamoto. In the year 2009, it was first announced and released as open software. Transactions are peer-to-peer without having to wait or to go through an intermediary.
Before, it was known that bitcoin can not and can never be traded in for cash (real money). However, today, there are exchangers that allow this virtual currency to be converted into real, cold hard cash. Moreover, bitcoins can also now be considered as real money. Yes, money that you can use to purchase things even in concrete stores.
Coins.PH, [ref] the website for bitcoins here in the Philippines is run and used by Betur, Inc. Betur, Inc is a business that focuses on virtual money. It allows people who do not have bank accounts access or make transactions online.
Worried that you are getting fooled or tricked? Nope, Betur, Inc. is properly registered and associated with Banko Sentral ng Pilipinas (BSP). So, everything in this business or corporation is running smoothly; most importantly, legally. The BSP is successful in validating this business to help Filipinos in transacting without requiring a bank account/online banking scheme.
Betur, Inc. is a corporation and known as a Remittance Agent, Money Changer, and Foreign Exchange Dealer.
Let me give you a concrete example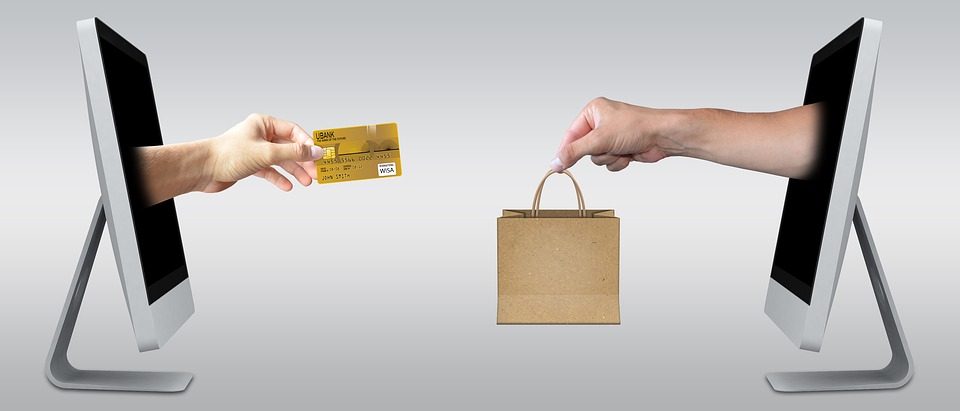 Bitcoins are simply cash. You can buy things with it, you can trade with it; it's basically just like your normal money. Except that you can't touch it, it doesn't have a face.
There are shops/stores online that accept bitcoin as payment. More often than not, these shops offer things at discounted prices.
One advantage of bitcoins is that you don't have to worry about being robbed or mugged. Of course, there are hackers who would try and leech off of your account but hey, that's so rare.
So where can I buy bitcoin here in the Philippines?
Here in the Philippines, the bitcoin market is growing. It's becoming a main resource of purchasing online and for purchasing things you would have a hard time finding in real concrete stores.
To buy bitcoins, visit COINS.PH[ref]. They offer the most affordable bitcoins here in the country.
Interested in buying? Visit this link right here [ref] now and register to get your first strands of bitcoin.
In addition to that, Android and iOS users also have the chance to buy bitcoins!
For Android users, go to this link —> Coins.PH Android app. This is the link to the android app Coins.PH. Having this app will open a lot of chances and opportunities to win win win!
For iOS users, go to this link —> Coins.PH iOS app. This, on the other hand is the link for Apple users for the Coins.PH app.
Want to get free 50 pesos in bitcoin? Using those apps/programs, use this referral code upon registration, don't forget to verify your account after registration.
REFERRAL CODE: hl4dsm
Whilst you're all busy checking that out, you're missing one of the most important parts. You can also sell bitcoins in COINS.PH.
Yes, you've read that right. You can sell bitcoin in exchange of real cash, or other things. No, using your bitcoin is not only limited to buying things, you can also sell it; see for yourself.
Coins.PH acts like something of a mobile wallet. A wallet that lets you keep track of your finances without having an actual bank account.
This really is big help especially to those Filipinos who doesn't have the time and efficiency to meddle with banks. More importantly, your money or currency can directly be sent to people who you need to send it to without having the fear that it might be delayed, it might be late, or it might get scammed.
With bitcoins, your money is ensured and you can have the confidence that it won't get lost no matter what. You don't have to go to the banks anymore, you don't need to wait for days to just send or receive something; efficiency, speed, and reliability are just few of the things that bitcoins can assure you with.
So, what are you waiting for? Aren't you all fired up with what technology has to offer? Buy your bitcoins now and see what offers are in store for you.
Read Also: ML ePay: Online Shopping Without Credit Card
Sources: Coins.ph, bitcoin.org
Disclaimer: Some of the links above with the mark [ref] is an affiliate link, this means when you register through that link, I receive a small commission without additional charge to you.