As the days go by, the number of people using technology throughout their daily lives also increase. As a matter of fact, some people rely on the Internet for their jobs; some use the Internet to provide entertainment for themselves; some use the Internet out of leisure and to find out more information about the things they want to do.
Read: Passive Income Ideas: 9 Basic Businesses You Can Start Today
The problem is, in our country, gadgets like computers, smartphones, and laptops are kind of expensive especially if they're high-end. This is the reason why there are leisure shops or computer shops which are available for people who do not have the devices to be mediums to have access to the Intenet. PisoNet, as funny as it sounds, is actually one of the most consistent businesses here in our country.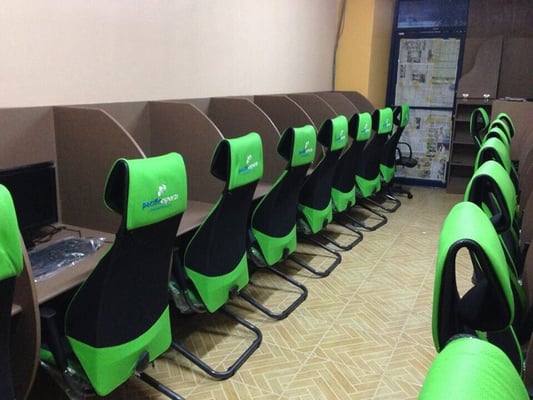 Why are you reading this article?
There could be a few reasons why you're reading this article right now. It could be because you know what PisoNet is and you're interested in starting it as a business; you're not sure what PisoNet is and you're curious as to how it makes money; you want to make money through the use of the Internet; or, you're interested to know more about what PisoNet is and how it can make you money.
Read: Want to Become a PCSO Lotto Agent? Here's What You Need to Know
No worries because in this article, we will be discussing everything. From what PisoNet is or what computer shops are, how you can make money out of it, a guide in starting a PisoNet business.
What is PisoNet?
If this is the first time you've heard of this term, don't laugh and don't be shocked. PisoNet is an Internet cafe wherein you have to insert coins (piso) in order for a user to use the computer. It's not a regular Internet cafe wherein you can sit down and just tell the person monitoring the shop that you want to rent. In PisoNet, in order for your time to start, you have to insert a 1-peso coin.
Read: What You Need to Know About Passive Income
If I were to describe it, it looks like an arcade machine where you have to insert a coin or a token in order for the system to start up.
Is there a difference between a regular Internet cafe and PisoNet?
Appearance
The main difference would be the appearance of the business. A regular Internet cafe would not have slots for coins. Instead, it will only have regular PCs with CPUs, headsets, and such. PisoNet, however, would have the same set-up but with a different touch to it. Since you need to insert coins, there are slots in every computer so you can just drop coins if you need more time.
Cost
Regular Internet cafes would need to charge you a minimum of half an hour to an hour so you can start. PisoNet, on the other hand, is more of a budget-friendly type of business. Why? Because you don't have a minimum in order for you to start. For as cheap as Php1.00, you can use their computer and have access to games and the Internet.
Service
Of course, regular Internet cafes would have faster PCs and faster Internet connections. Although there are some which need improvements still, Internet cafes nowadays and in general won't let any hardware or Internet Service Provider (ISP) issues get in the customer's experience. PisoNet businesses have lower standards because they have less capital. They don't have high-end and high-quality computers but they're able to run programs and access the Internet.
How do I start a PisoNet business?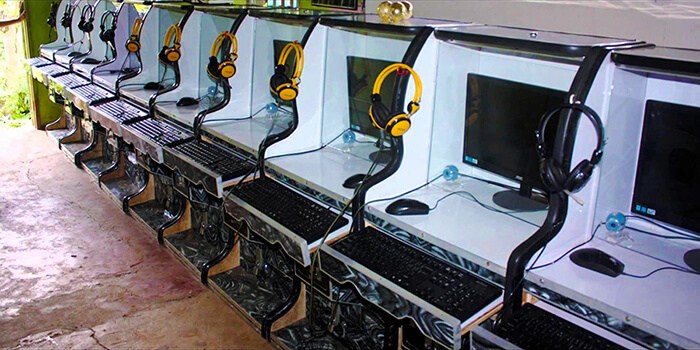 Now that you know what PisoNet is, I'm pretty sure you're aware why starting a PisoNet business is a good business and investment. However, even if this is the case, you need to plan this as well.
Just like any other business, having a business plan is key. As a matter of fact, preparing a business plan, although it won't dictate whether or not your business will succeed, at least you have a standpoint on what it's going to be.
If you're not aware on how you can start a business plan, you can read online articles on how you can create a successful business plan but to give you a brief intro, there are different types of business plans.
Read Entrepreneur.com's 7 Steps to a perfectly written business plan or articles.bplans' how to write a business plan (updated version).
The next step, of course, is checking whether or not your idea will be a hit here in our country. To tell you, according to critics and business analysts, starting a PisoNet business here in our country would not make you any money. If not, it can actually just be added cost to your finances.
However, that criticism was defied by students, children, and young avid gamers in rural areas (some even in the NCR). Not all youngsters have smartphones, tablets, and laptops. That being said, there are still people who are looking for computer rentals all over the country.
That's not the point of this, however. Why? Because people who utilize PisoNet services are also people who own smartphones. It's just an extension of what they have in order for them to do what they are able to see with their smartphones.
What should my location be?
Since we're not going to invest much in marketing, your location should do its part. Your market would be people who are:
Always on-the-go
People who need cheap access to the Internet but with sufficient technology
Students who need a computer and an Internet access for leisure time
To add to that, you might want to consider the budget as well. Since you will already win when it comes to the prices, making your set-up lively and classy-looking is an expectation. Therefore, you can't just select a location and place your stuff there.
Strategize and make sure that your market would fit your business.
Read: Location – A Key to Success for a Business
Where can I buy my stuff?
Currently, there are people who make a living out of constructing PisoNet-capable computers. They're going to be your suppliers. You can also take advantage of this because there are some who will charge you high but will provide training.
On the other hand, there would be suppliers who will offer low charges but they will provide little-to-no training. If you think you can learn the trade by yourself, then there's no need for you to be trained.
You can easily run a Google search for PisoNet suppliers or find them through Facebook. There are a lot of people who gain interest in this so make sure that you find the best deals. Alternatively, you can search for Do-It-Yourself (DIY) Tutorials on how you can create a PisoNet Slim Box.
How much would I need in starting a PisoNet business?
In rough estimation? You won't exceed half a million pesos in computers. So, let's cut that down into pieces:
Let's say that you need somewhere around Php18-Php22k for a computer with fair specifications and with a built-in PisoNet system. You'd like to have 15 computers, that would already cost you around Php270K to Php330K. The place rent, renovation, and the ISP wouldn't cost you Php100K so it's going to be roughly below half a million pesos.
Your computer at these prices would have the following specifications:
•1-2GB of video card memory
•4GB of DDR3 RAM
•120/250 Gb of Hard Drive (already good for most of the software today)
•LED Monitor
•Speakers and headsets
Read: Benefits of using Solid-State Drive or SSD
These are just in general, you can have more advanced hardware if you have cheap suppliers.
So, everything will be set in under a million pesos and your daily income would be floating. Usually, 1-peso would be 4 minutes of renting time. Meaning, per hour, would be Php15.00. If all of your PCs will be occupied for an hour, it's an easy Php225.00 an hour for you.
Realistically, let's say that 10 PCs get rented for 12-hours. So, that's an easy Php1, 800.00 for your day. The more people who rent, of course, the more money you make. The figures above are conservative values but you should expect more especially if your location is crowded.
What are important factors you need to remember in starting a PisoNet business?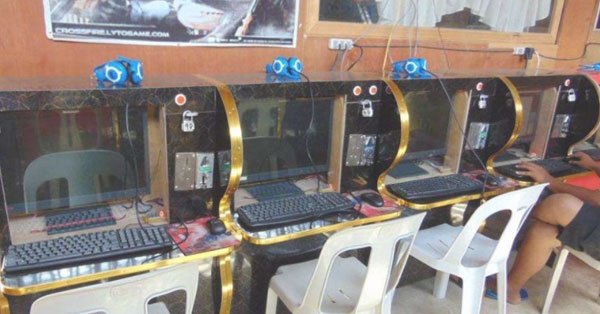 First and foremost, you don't need 15 units immediately. As a matter of fact, three (3) to five (5) units would be enough if you're in a location even if there are not a lot of people. So, conservatively, having five units and them being rented for ten (10) to twelve (12) hours would be profitable enough for you to earn and to payoff electricity and Internet.
Read: Installing A Dual Monitor For Your Desktop Or Laptop
Another thing is that you don't need serious marketing; you just need to be seen. If you're located in a place where there are a lot of people coming and going, then you can have other services like photocopiers, fax machines, printing, etc.
Lastly, carefully manage your PisoNet business. Even if it gets full every now and then, that doesn't mean that your business is booming. You would have to factor out every cost and everything you're spending on first.
Are you interested in starting a PisoNet business in your area? Do you think that this is a good passive income idea? If yes, then what are you waiting for? Contact PisoNet machine and suppliers now and get the best deals and prices. Who knows, maybe owning and starting a PisoNet business is better than winning the lottery.