Marques K. Brownlee is known by his YouTube channel MKBHD a popular technology channel with more than 1.6 million subscribers as of this writing. MKBHD is one of the best channels on YouTube that you must subscribe.
At his early age of 20 and still a student, he manages to produce high quality and informative videos that helped his viewers decide which product to buy. Unlike other channel that are making reviews only to promote  and overhype the products to make profit from it, MKBHD carefully reviewed the products and explained to his viewers the pros and cons and leave his viewer decide if they want the product.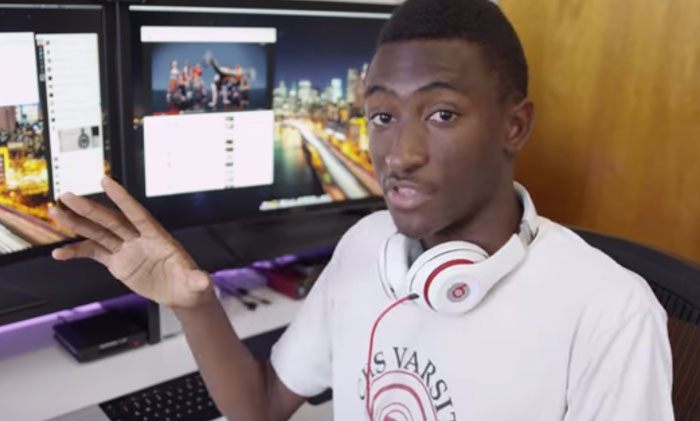 One of his videos that I like is the comparison of Beats Pro vs Audio Technica ATH-M50 which he explains the big difference of the two products.
His channel included in the top 1% of Google Preferred YouTube channel for their advertiser in the Technology category. MKBHD line up with the big company like Cnet, Wired, Android Authority and other channel that composed of many people to produce their videos.
On the business insider article MKBHD called by the former Google VP Vic Gundotra as "the best technology reviewer on the planet right now."
His success today started 5 years ago when he was a high school and inspired by videos he watched while researching for a good laptop that he want to buy for school. By simply watching other video tutorials he felt encouraged to make some tutorials using some simple screencasting software.
"It was super slow. The first few videos, there were no comments and no views," Marques told Business Insider in an interview. When he reached 100 videos he has only 78 subscribers, but it was not today and still a work in progress.
Today, every video he upload on his channel is always gone viral, one of his recent upload and get a million views in one day is "The Truth About Beats by Dre" where he explain why this headphone are overpriced. Watch the embedded video below.