We've all met a MyPhone once in our lifetime because this one used to be the pillars of the budget phones here in our country, years back.  I really felt great and was shocked when I first knew about the evolution they have made – they were competing in the smartphone game.
The nation-proud tech company is back and they're wanting to be on the top notes of the smartphone competition.  They released the product that led millions of fans to patronize them; they decided to go back to their roots by releasing my series of smartphones.  They have My36 and My35 but in this review, we focused on the My35.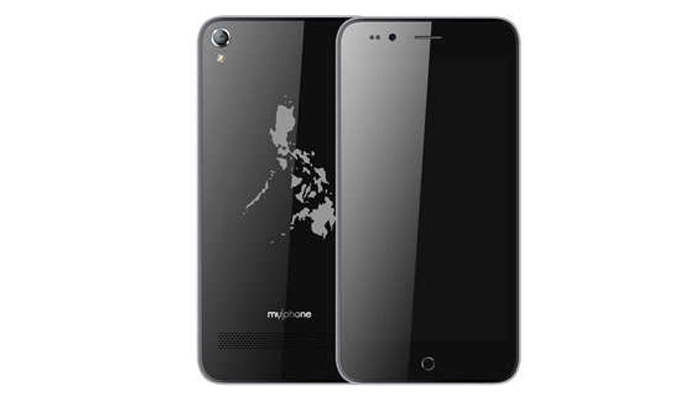 The Design
They went back to the good 'ole plastic design.  The edges of the phone are somewhat silver-plastic or pearlescent grey design and they managed to have the glossy plastic at finish at the back of the phone.   This one is really durable since plastic is not that fragile to falls, and shocks however, pressure could be one of the main reasons of the phones breakage because as we all know, plastic, even if we know it's hard – it always isn't.  It has sly curves, actually just like the shape of the iPhone but with less sophistication.
They also stuck to what they know would capture the hearts of those patronizing local products and is proud of overbearing it at the same time by having the map of our country as the design on the back of the device.
The Camera
Overall, the camera is dumbfounding; a 13-megapixel primary camera with autofocus, LED flash, and phase detection and a front 5-megapixel camera.  There are smartphone cameras that are 13-megapixel but do not function well under low-lit circumstances but the MyPhone My35 is not one of those.
This actually is one of my favorite features of this phone, a good-quality camera.  It actually does not need filters or editing anymore if you know how light reflects back, if you know how to take a picture in the best angle, and if you know how and what to capture – well of course, the best moments.
The Specs
The phone is pretty much medium in size; it is 5" of HD IPS Display, 720 x 1280 display just like a typical Samsung smartphone, and is dual sim which means you can switch to different providers with ease and without the hassle of dissecting your phone just to have the sim card switched properly.
It also has 16GB of expandable memory via micro SD card slot, 3G and LTE, and 3GB of RAM.  Although it has 3GB of RAM, games that require too much data storage would cause it to lag every now and then; there is really no secret here, yes it can withstand large apps but in the long term, you will experience lag and deficiency if you do not know how to properly utilize a smartphone's specifications.     
The company also promised that this version of my series will come in hi-fi or high fidelity.  High fidelity is a term used to describe the sound which is of very good and high quality.. And it is actually true.  After a couple of testing to see if it was a hoax or not, I was impressed by its capability to deliver sound as natural and as beautiful as possible.
The Battery
The battery is by far the feature that got my attention and interest the most.  Because of it having a 3, 140mAh battery, it is expected to stay up to over 6 hours but it stood for as long as 7 hours and 42 minutes.  That's pretty impressive for a smartphone and with that, it is safe to say that you can listen to music longer, take pictures longer, browse longer, and be with your phone longer.
If you're looking for a smartphone but on a tight budget, be sure to check out MyPhone's My35.  It will probably impress you knowing that this phone costs less than Php8, 000 but it has specifications better than other phones same as its price.