For those of you who loved the photo and video sharing app Instagram for years now, then you would probably be thrilled of what it has to offer to its users in its latest update. A couple of days ago, Instagram revealed that it would have its own "stories" segment where users can share what's happening in just a span of seconds before it leads to another story or to another user. Let us dig more about what's happening to Instagram.
Instagram now will never be the same after they have added the stories feature into their arsenal. A lot of users were speculating that they copied this idea from the mega-app Snapchat which focuses more on these types of posts.
Read: Cool Instagram trick you probably did not know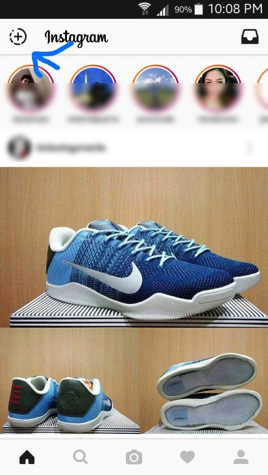 Basically, the main idea of this stories function is to let users post whatever it is they want that is happening with them without the fear of "overposting" because whatever or how much they add on their stories would not appear on the feed or in their profiles and the stories will be gone in 24 hours.
You will be able to know if a story is new if there is a colorful ring around each user circle on top of your feed and to start your own story, click on the plus (+) sign entrapped by a broken circular line on the upper left-hand side of your feed.
Just like Snapchat, you can make photos come to life by adding text or design by using different drawing tools Instagram has provided. You can also add these effects to video stories you have captured in order to make it come alive.
If you haven't updated to the latest version, then I advise you to update it so that you will have a chance to peek at what this story feature is all about. You will see the stories segment on top of the home page when you first open Instagram and it will be filled with the stories of people you follow. You won't be able to know how much stories they have if you won't open it but once you do, you will see lines on top of the stories to let you know how long the story is and how many stories each user have posted.
Instagram is making its way to be one of the best social media sharing applications and as we can witness it, it is not making a slow turn. What's next for Instagram and what more can it offer in the following years? Let's just hope that it doesn't turn against us and that it can greatly benefit us in whatever it is that we all do.
Read Also: Photo editing app that will step up your Instagram Game