Having Globe Tattoo Pocket Wifi in your pocket anytime, anywhere will make you stay connected even if you're on the public places or away from your home/office where you regularly do your work online. In this case you can be more productive in your work or connected with your friends anytime.
In the Philippines you can buy pocket wifi in telcos business centers or in some mobile phone stores. If you want prepaid you can easily buy device including the SIM but for postpaid you need to buy the SIM in the Telco business centers just like you are applying for internet connections.
In this post we assume that you already have the Globe pocket wifi name "Tattoo" ready to be setup. You will learn how to setup Globe tattoo pocket wifi after you read this article. Follow the steps given below.
Steps in setting up Globe Tattoo Pocket Wifi
Step 1
After you unbox the device and put the SIM and battery together, look inside the cover and list down the  SSID and WIFI Key.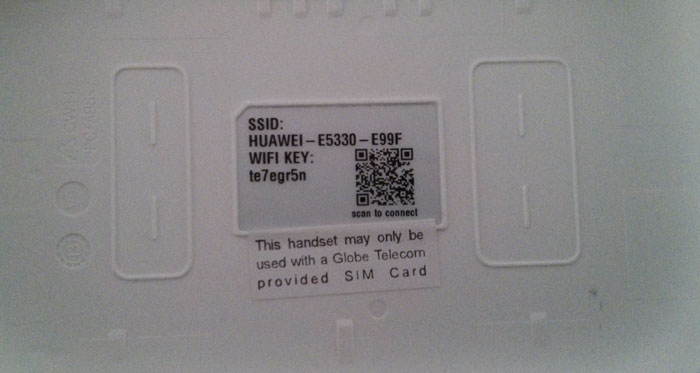 Step 2
Turn on the Globe Tattoo pocket wifi and connect using the key you get on the cover.
Step 3
Now that you have connected to your globe tattoo pocket wifi you can now change the settings including the SSID or Wifi Name and your pocket wifi password. To access the settings, open up your browser and type 192.168.8.1.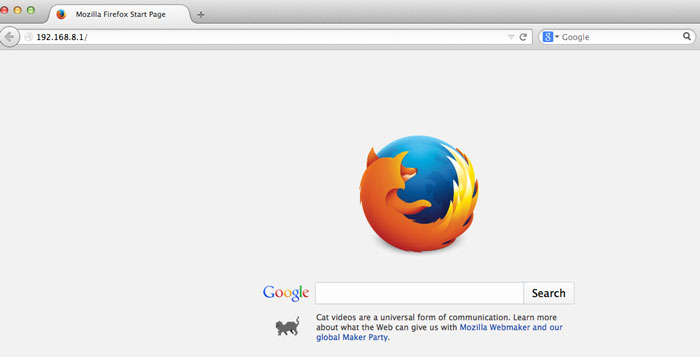 Step 4
In the Tattoo page, click on the "Settings" menu, it will ask for the authentication type in "admin" for username and password.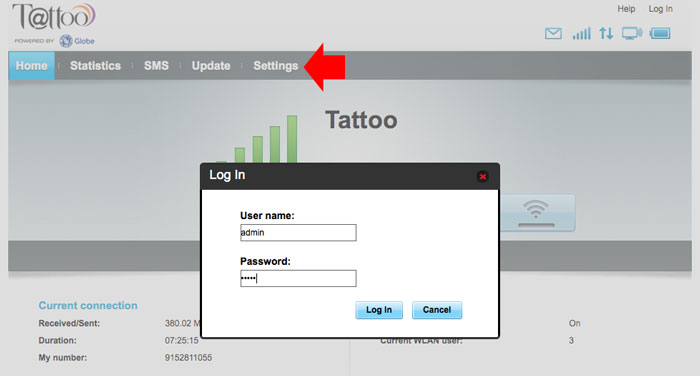 Step 5
After you enter the username and password correctly, you will arrive on the settings page leave the Configuration profile settings as is and click next.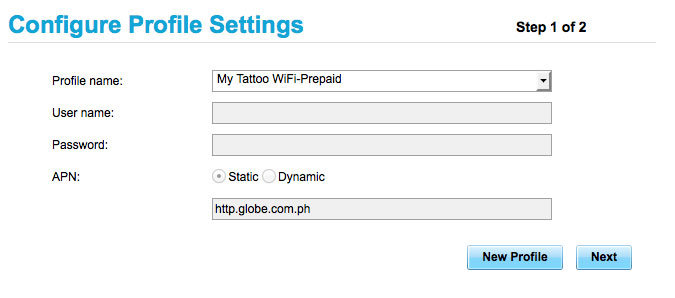 Step 6
To change your Globe Tattoo pocket wifi name and password, on the settings menu, Click "WLAN" on the left to reveal the "WLAN Basic Settings", you can now change the name of your wifi and password, see the screenshot.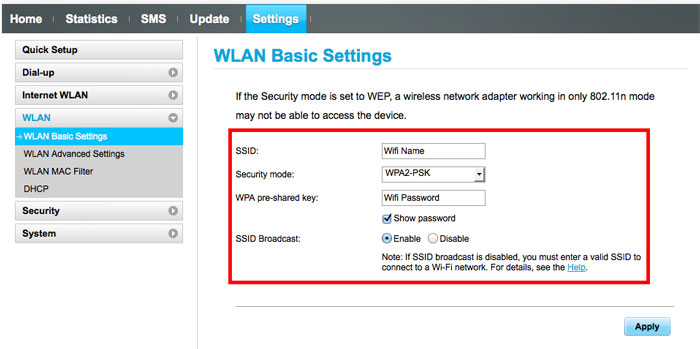 You might also like to read