Because of the threats of the Coronavirus Disease 2019 (COVID-19), the state housing development agency curated a loan moratorium which will allow all members to have a chance to suspend their loan payments to the Pag-IBIG Home Development Mutual Fund (HDMF).
In this article, we will reach you how you can apply for the loan moratorium. Before we get to it, let's try to fully understand what a moratorium is; as well as how it's going to help.
Read: Three-Month Moratorium to All Loans, Pag-IBIG Fund
What is a Moratorium?
A moratorium is a type of postponement or an extension of a due date of the payment. This then results to a longer loan term that members can take advantage of.
Technically, this 3-month moratorium that the state housing agency is offering is a type of postponement or extension of the loan payments.
Read: What is the Difference Between the Pag-IBIG 3-Month Moratorium and the Grace Period?
These are for the following loans:
The Pag-IBIG Multi-Purpose Loan (MPL)
Pag-IBIG Calamity Loan; and the
Pag-IBIG Housing Loan
Who are eligible for the moratorium?
In order for you to know if you can apply for the moratorium, here are the eligibility requirements that the agency is looking for:
All members who currently have any of the loans mentioned above;
Members who have severely been affected by the COVID-19; and
Pag-IBIG members who temporarily and/or permanently have been displaced from their jobs because of the announcement of having a State of Calamity and a State of Public Health Emergency.
Read: Pag-IBIG Fund 3-Month Moratorium FAQs: Who Can Get it, How, and Other Questions, Answered
IMPORTANT NOTE: If you are a member who has a Pag-IBIG Housing Loan and you're included in the Affordable Housing Loan Program where you were able to get a loan of more than P750,000, then you can apply for a moratorium.
Moratorium application due date
If you are looking to apply for the moratorium, then you need to make sure that you apply on or before the 25th of June, 2020.
It is worth noting, however, that the moratorium does not guarantee approval. There will still be evaluation of it so you need to prepare and brace yourselves for it.
Read: Here's How You Can Retrieve Your Pag-IBIG Membership ID Number (MID) Number?
How can you apply for the moratorium?
In applying for the moratorium, Pag-IBIG members can perform and proceed to the application through the Virtual Pag-IBIG.
You can access the Virtual Pag-IBIG through this link here. You might find it a bit difficult to understand and comprehend but we are here, ready and prepared to help you with it.
Upon opening the website, you will be able to see all of the fields that you need to populate and this would include:
The Loan Type

Short-Term Loan (STL); or
Housing Loan

The Membership ID No. (MID) or the Housing Loan Account Number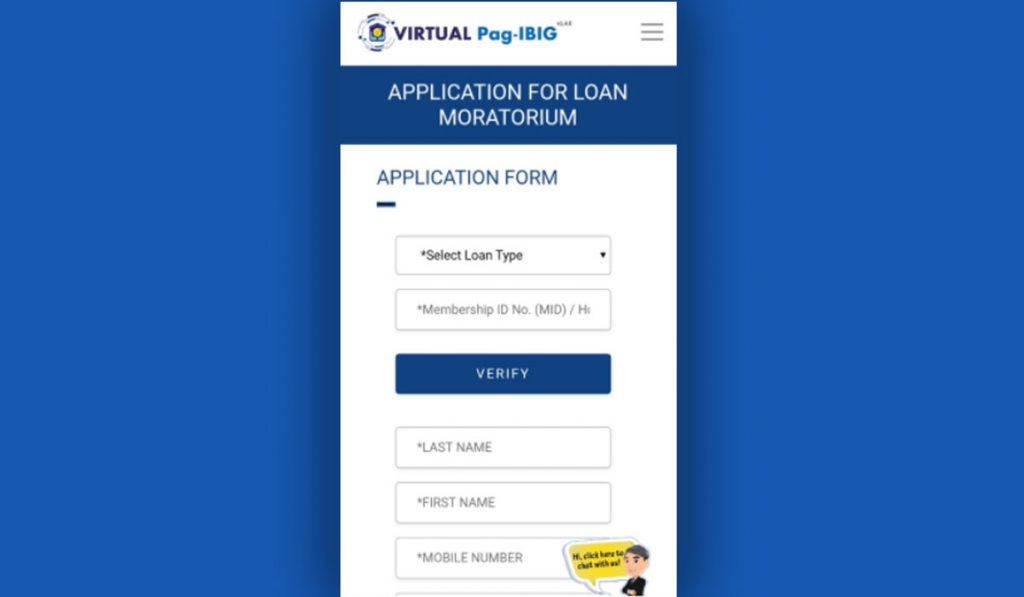 Upon entering it, hit on the Verify button. Then, you need to input the following personal information to proceed with the application. This information includes:
Last Name
First Name
Mobile Number
Landline (Telephone Number)
Email Address
Reason For Your Loan
In addition to that, you will also see an option there that says "is your loan updated?" In that, you have to make sure that you tick the "Yes" option.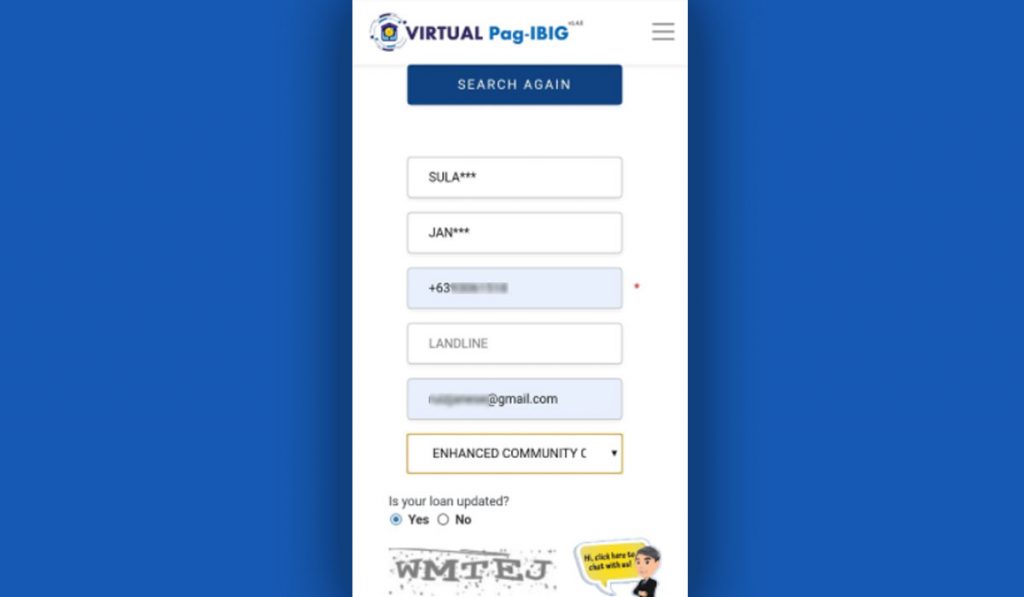 If successful, a confirmation will display to your screen with the reference number that you can use when checking the status of the application.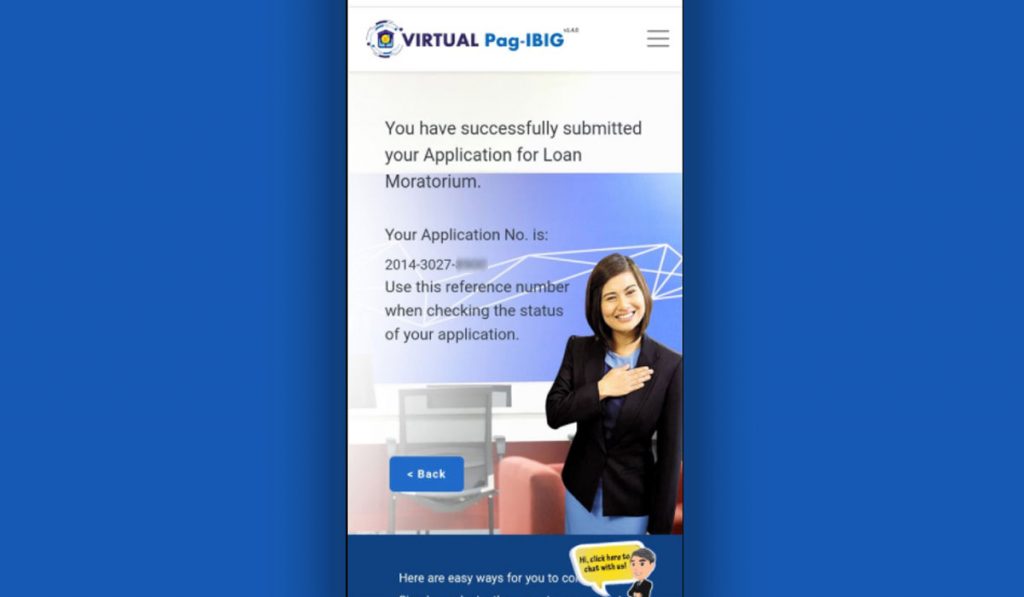 Read: The List of Government Cash Assistance Programs For the COVID-19 Crisis
Other Important Reminders
Should you be interested to apply for the loan moratorium, here are a couple of the most asked questions of people who are interested.
Processing Fee
To date, the Pag-IBIG Fund is emphasizing that they do not ask for a processing fee for the processing of the loan moratorium.
**The only thing that clients have to pay should they be approved would be the three (3) month insurance premiums that would be added to the first loan payment; these would be based on the extended due date.
Read: The Free Electricity for Lifeline Consumers From March Until April
Approval Notification
Should your application be successful, you will be able to receive alerts and notifications about it being approved. You will either receive a text message or an email about the result of your application.
Otherwise, they will also be sending you a notice of regret — both of the results will be sent to you.
In this short and simple guide of how you can apply for the loan moratorium, you should already be aware whether or not you need it.
Read: PhilHealth Premium Hike for OFWs and the Appeal of Workers
As a matter of fact, all members of the state housing development are eligible. So if you think that you need help in terms of extending or postponing the due date, just visit the website of the Pag-IBIG and apply through there!
Source/s: Pag-IBIG Fund Website