You always have two options in buying a car. You can either pay for it in cash or you can finance it or pay it in monthly installments but with a downpayment or more like the earnest money. To finance a car is to provide a payment that confirms contract while you pay for it monthly.
Read: Applying For A BPI Auto Loan? Here's How
What happens when you finance a car?Let's start with the basics – what does it mean if you finance a car? 
Financing a car is paying for it in installments. You would have to pay something for the downpayment and then you need to pay a monthly amortization rate to suffice the price of the agreement. The agreement can run up to five years and then, the car will be fully paid.
It is always a simple transaction when you buy a car in cash. All you need to do is just pay one large sum of money, then you can take your car home. No need to pay for monthly installments plus the interest.
But the thing is, you will have to set aside money little by little so you may be able to pay for the car in full. Meaning, it may take a while before you get the car that you like. And for sure, you do not want to empty your bank account just to be able to buy that dream car of yours, right?
That is why financing is so popular. It has actually become the first option actually in buying a car. You may ask why?  Because you get the car that you like and right away.
A lot of people see the fact that paying for a car in cash is ridiculous. Not only will it empty your pockets, it'll also be difficult for you to adjust if you've already experienced that sum of money.
Although there are some who can afford to pay for a car in cash, for people who earn a decent amount of living each month, financing it would be the best way to go.
How does financing a car work?
With car financing, you will just need a portion of your cash as down payment, the rest will be handled by a financing institution. That way, you will be able to keep more money in your bank account and at the same time, get the car that you like.
In case of emergencies, you still have money in your account. There are times that we have unexpected expenses that we have to attend to and of course that needs priority. When that time comes, it would be great to be prepared.
How long can I pay if I plan to finance a car?
With car financing, you get flexibility. You get to choose whether to pay for it in a year, two, three, four, or even five years. The longer the term, the lower the monthly installments. Take note that the longer you finance plan is, the higher the interest rates.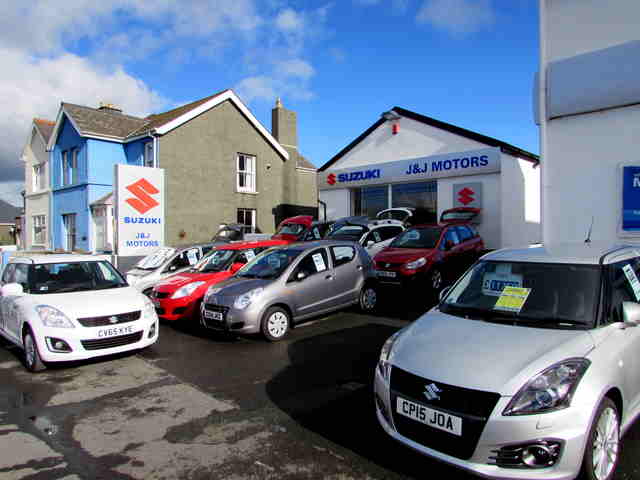 Of course one has to consider not just the monthly amortization, but also the insurance, gasoline and other maintenance costs.
The best thing about car financing, you don't just settle with what your money can buy. As long as you can pay for the down payment and get approval from the financing institution, you will get to take home the car that you have been dreaming of. You do not have to wait for a long time saving for that car anymore.
Just remember to find a financial partner that is reliable and reasonable. One that gives the lowest interest rates, with the most flexible terms and one that is fond of giving rebates. Also, go for the ones which work fast on required documentation and paper works.
Read: How To Apply For UnionBank Auto Loan
Are you yearning for a car but don't have enough funds to do so? Are you looking for some kind of loan to help you with a car loan? Or is it in your plans to finance a car in order for your money to achieve something?
It's definitely understandable that some people choose the path of paying for a car in full. This idea, again, is not incorrect and as a matter of fact, it's better because you won't be paying for interest rates. You don't have to think about monthly payments or monthly amortizations. However, choosing the option to finance a car would be convenient and economical because you would be getting a brand new car and you don't get to put a hole in your savings.