In this article, we will be detailing how you can buy Amazon products in the Philippines. Filipinos are known to be extravagant shoppers, whether through the internet or directly buying from malls. Nowadays, people find it effortless and cheap purchasing through the net since going out shopping isn't such a good idea because of the infamous Philippine traffic. In terms of shopping online, Filipinos don't just rely on local sellers, they also find different sources from other countries. One of which is Amazon, the world's most famous and biggest online retailer.
Read: How to shop on eBay?
What is Amazon?

To make it simple, Amazon is the largest online retailer in the world. They're most known for their wide selection of products of different kinds, books, and more. In addition, they also started to sell furniture, music, apparel, and more stuff to expand their availability. With their platform, users can also trade items using the online marketplace which connects millions of sellers from all over the globe.
Jeff Bezos, the founder of Amazon in 1995, originally just sold books and literature. Over time, he expanded the availability of the website and started to evolve into a cloud-computing system. Now, over 300 million active users are utilizing the platform every quarter. This data is from the first quarter of 2017.
A lot of countries benefit from being able to use the platform to either sell or buy products. One of which is our country but is it possible to use the platform to either sell or buy Amazon products in the Philippines?
Can we really buy Amazon products in the Philippines?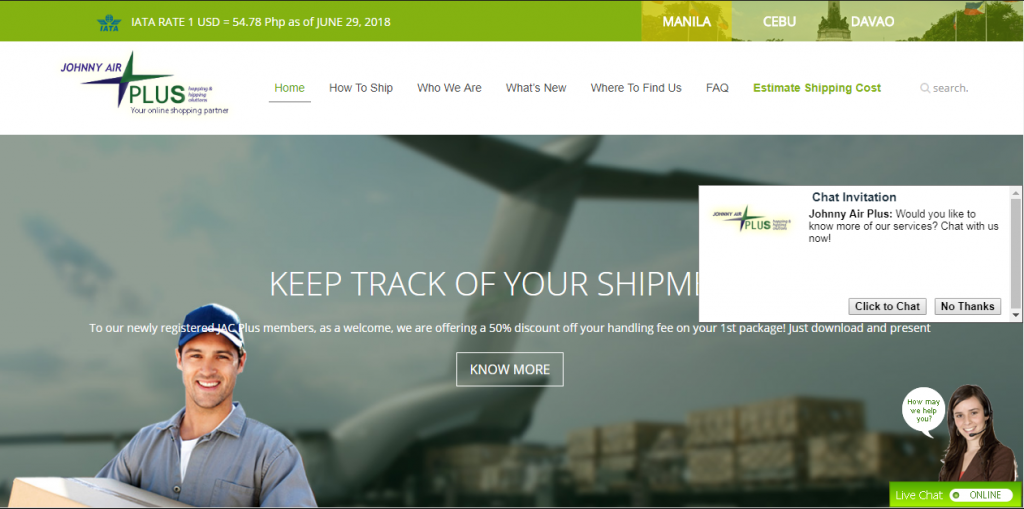 Before we get into extreme detail, we must first answer the question: Is Amazon available in the Philippines? The answer is a big YES! There actually are numerous ways on how you can purchase an item from Amazon. Although there are no physical Amazon stores here yet, we can still use their online profile for purchasing and ordering.
There are numerous items and products in Amazon in which they offer free shipping and delivery services but by the time you make a checkout, it won't continue and you would receive a message like "this product is not available to ship in the Philippines." Most of you would probably be annoyed when you receive such message and if what you've been longing to have is something you can't find anywhere here in the Philippines. From now on no need to be anxious because you can already purchase items and products that you find worth buying using the Amazon.
Read: PayMaya: Your card for online shopping
Details in purchasing Amazon products in the Philippines
Amazon sometimes does not charge their consumers shipping fees and if they do, it's just minimal in comparison to eBay. In view of the fact that products being sold in the Amazon is not always available to ship here in the Philippines, there are actually are workarounds in purchasing a product.
Johnny Air Plus Online Shopping Partner is a service from Johnny Air Cargo a.k.a. JAC. They're a legit delivery service company which allows country-to-country deliveries. Most Overseas Filipinos workers in America use their services for Balikbayan boxes and also other cargo services. They have branches in New Jersey, New York, San Francisco, and Los Angeles California. In addition to that, they also have offices in both the East Coast and West Coast.
Here's a guideline on how to shop or purchase Amazon products and be shipped to the Philippines:
Make use of the easiest and best online shipping partner Johnny Air Plus.
1. You need an account there so you have to register your account at their official website of Johnny Air Plus. Fill out their forms and provide two (2) valid IDs. You can send them an email so they can respond to you by giving you the Client Form.
2. When ordering your desired products on Amazon, use Johnny Air Plus's shipping address in the United States. The correct address will be sent by a JAC Plus employee. Send them an email if you're unsure of the address.
3. When it's approved and available, it should be ready to be shipped.
4. After that, it should be ready for pick up. You can have it sent to SM Megamall, SM Cebu, JAC Plus Makati, or JAC Plus Davao. On the other hand, you can also have it sent to your Manila address.
5. You can email the tracking number to JAC Plus for easier monitoring.
6. There will be an SMS message that your order is ready for pick up when the package gets here and once you pay the necessary fees.
Comparing it to other international couriers, using JAC Plus is cheaper and easier. It won't cause you hassle and confusion in using JAC Plus. As a matter of fact, a lot of Filipinos overseas make use of it for their own personal matters. In this context, you can use their services if you want to buy Amazon products in the Philippines.
Read Also: 5 Amazon Shopping Tips