Contrary to the popular belief, our smartphones have more uses than just for communication and entertainment. New generation smartphones have the ability to turn into the device for your jobs, businesses, and even ways of living.
Truth be told, Android phones are a little trickier than iPhones because basically, there already are a lot of Android phones out there and it depends on the manufacturer what version of Android you'll be getting. But do some of you know that there are far more things you can do in order to maximize your smartphones? Here are tips in order to use your Android smartphones to the fullest.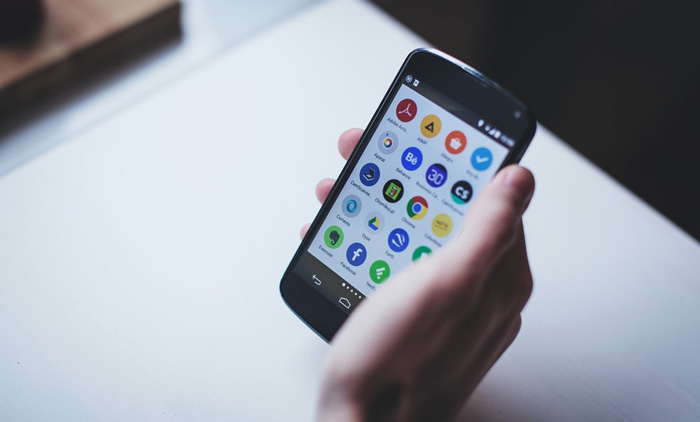 Try all of Google's services
Correct me if I'm wrong but an Android smartphone can come with Google Services like Google Settings and Gmail. Those weren't put there just for nothing; I know that almost all of us disregard the fact that all of these can be helpful in a situation we might encounter. Utilize those Google apps that Android bears to us and maybe, the answer to problems are just there prepared for you, you just have to click it.
Customize, redesign, and reinvent
For me, one of the best part of owning an Android device is the ability to customize it. Owning an Android phone gives you the power to personalize your phone in the way you like it. You can literally mess around with your smartphone; change your theme, change your launchers, your screen, your layout, your keyboard, even your text.
Aside from this, you can also change your lock and homescreens to your liking. You can put icons you want easy access to; you can put the time, date, and even a note on your lock screen. Having an Android phone is like a practice for designing and reinventing your own device.
Be mindful of your battery consumption
We all are aware of the quite unpleasant battery consumption of Android phones. One reason is because we can simultaneously use apps without closing them. Although background apps don't consume as much battery as live apps, we often switch apps.
Read also: Tips and tricks for your Android Device
One way to maximize your phone's usage is to conserve your battery consumption. Head over the Settings > Battery consumption and if your android version has power saver mode, do not think twice on enabling it. Trust me, you will have more time to do other things than just staring blankly at your phone by doing your best in conserving your device's battery.
Use all of the necessary apps as possible
You can have a lot of free apps you can meddle with in Android. May it be educational, financial, or even simulation apps to help you in your everyday lives. Look around the Google Play Store, read apps, look for apps and weigh if those apps are the apps that you need to help with you in school, work, family, even relationships with other people.
Although there are a lot of apps given to us when we are handed our smartphones, of course there are far more apps floating in the Play Store that are developed every single day so do not forget to look around to maximize the utilization of your smartphone.
Clean all the bloatware
Phone manufacturers and carriers love to include a lot of applications to our devices even if it brand new. We refer to it as bloatware or apps that take up space in our phones. Say for example, you got a 16GB smartphone and it comes to you in only 12GB, the 4GB that was gone was consumed by the bloatware. Having it does not mean you have to deal with them for the rest of your life!
You can actually get rid of them for the benefit of you having more space for apps that are more important than those. I am not against it, it's just that there might be apps that can use the space that the bloatware consumed so you can try and get rid off of them if you want to.
Research more
Your knowledge is not only limited; just like in school, you can always crave for more knowledge surrounding your accountability for smartphones. You can read about it on the internet, ask for it from friends who you know has greater knowledge, or you can simply watch videos on the internet.
Your smartphones are not just as they seem. They are giants that can turn or make your life so much easier if you know how to use them properly. So be mindful and be open in maximizing your smartphone's capacity. Do not be afraid because you won't be bricking the phone, there is always an answer to smartphone problems so don't worry.