Broken links according to the dictionary is a connection in an HTML document to a URL that is not working properly, because it goes to a Web page that is no longer available or which has moved to another server.
You're  adding links in your post to refer other articles, products, image, video, etc. Located on different websites or on your blog which you think will help your readers easily understand what you're trying to explain. But if you link to other resources online, you don't have the control, it may remove anytime.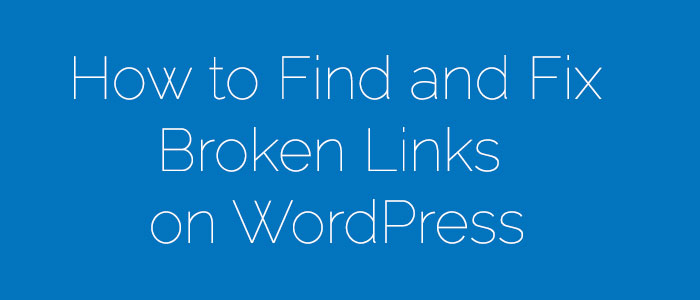 When your website contains so many broken links, it will not only affect the experience of your visitors, it is also a cause of being penalized by Google algorithm like the popular Panda and Penguin.
How to Find Broken Links on WordPress
If you're running a WordPress site, you can easily avoid this problem by adding a very useful free plugin called Broken Link Checker.
This plugin regularly checks your posts, comments and other content for broken links and missing images, and notify you by email (if enabled) if any are found.
To find the broken links, install this plugin wait for a few minutes to scan all your content, then go to Tools > Broken Links to see all the links that are broken.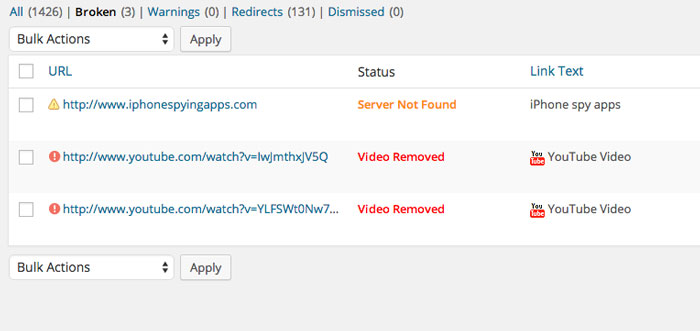 If you want to change the settings of this plugin, go to Settings > Link Checker.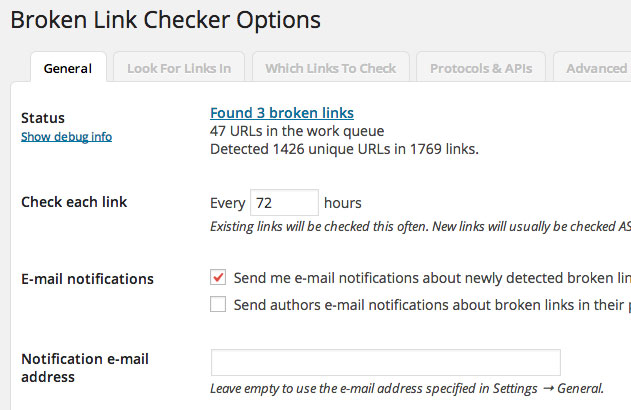 How to Fix Broken Links on WordPress
Now that you already know what particular links are broken in your content, you can easily fix them. Again, go to Tools > Broken Links and hover your mouse on the broken links listed, option menu will appear on the bottom of the links where you can select whether you want to edit, unlink, recheck the URL and fix it right away.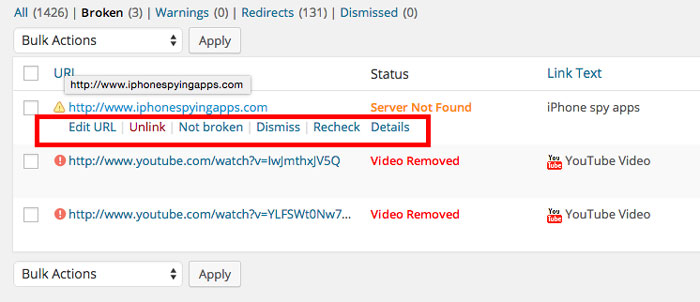 You can also use Bulk Actions if the plugin found many broken links and you don't want to check one by one.