Have you ever dropped your precious iPhone? Slowly you see it falling apart and the screen shatters into tiny pieces as it slams the floor. Well, I heard so many stories of accidental drops of their precious devices and pays at least Php 15,000 to Php 20,000.00 just to revive it and worst buys a whole new unit and repeats the cycle all over again. Good to hear that our good friends from Evolutive Labs has designed a new innovative product that helped a lot of people already in terms of protecting their gadget.
Introducing Rhinoshield, coined as the World's Strongest Bumper Case and Screen Protector. The Rhino Shield Crash Guard Bumper Case and Impact Screen Protector sets a new benchmark in protective cases providing superior impact absorption and incredible impact dispersion capability better than any other boxy, bulky, "military" and rugged cases available in the market.
Impact Protection Screen Protector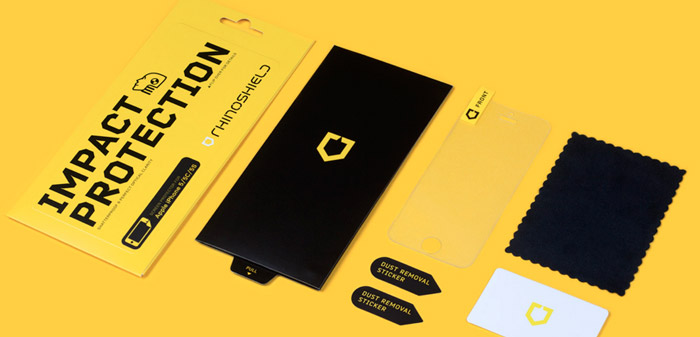 The Impact Protection can effectively disperse impact, which significantly reduces the chance of shattered screen. The Impact Protection was engineered to be scratch resistant and could withstand high pressures. Despite being 0.029 cm thin, practically as thin as three layers of print paper but highly transparent it is 8x stronger than any screen protector available in the market. It has an oleo phobic coating, a technology that keeps from smudges, droplets of water and all that nasty stuff you get on your phone, while maintaining a clear and smooth texture to glide your fingers on.
When applied on the device, you'll notice that it's a little thicker than your ordinary screen protector but thinner than Tempered Glasses and Gorilla Glasses. The good thing about this is that Impact Protection doesn't break when sudden pressured is applied.
Crash Guard Bumper Case

The Crash Guard is a cellphone bumper that uses a novel dual material in a one pieced construction. The secret behind the 11ft drop protection capability of Rhinoshield is its
"Egg drop technology"- a premium grade poly-carbonate derived hard-shell and a proprietary shock absorbing polymer that absorbs almost 90% of the impact of the phone dropped. It also has a protective honeycomb structure that also serves like an airbag dispersion compartment that absorbs 10-15% more of the impact of the drop.
Despite its supreme protection, Rhinoshield Crash Guard used a minimalistic design approach. Evolutive Lab's objective is to cover up as little of your device as possible while adding maximum protection. The Crash Guard bumper- style allows for as much exposure of your device and Apple's original design as possible. Its matte finish serves as a means of enhancing your grip on your device and made the bumper more sturdier as it is harder to scratch unlike cases and bumpers with a glossy/ candy shell finish, which you can scratch easily.
It only weighs just as much as a pencil or a pen, 12 grams and is 2.5 cm thick. It is also designed to consider the need for efficiency of easily accessing the buttons and port holes without sacrificing the overall look of the case.
There is only one missing feature that we wish Rhinoshield can offer and it is the water-proof capability. Unfortunately you cannot drop your phones in water. We'll I guess Evolutive Lab is yet to design one for those who forget to leave their phones behind before jumping in the pool.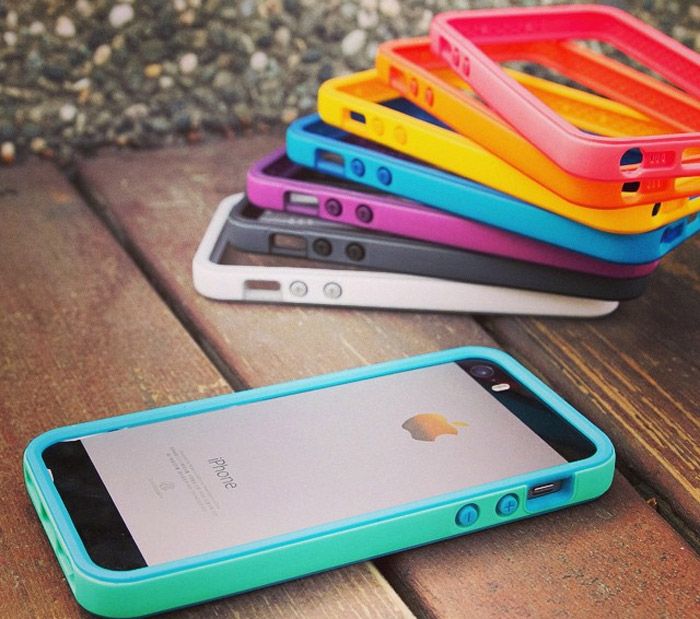 Rhinoshield Crash Guard Bumper Cases has 12 colors and available for iPhone 5/5s, iPhone 6, iPhone 6plus, Samsung S6 while the Impact Protection is available for iPhone 5/5s, iPhone 6, iPhone 6plus, iPad Air, iPad Mini and Samsung Galaxy S5 & S6. Abroad they also have products for Nexus, HTC, LG, Motorola, Oneplus and Sony.
Rhinoshield is exclusively distributed by Macpower Marketing Corporation in the Philippines and available on Power Mac Center Stores, Applewerkz, Globe Gen3 Stores, Odyssey Next and Case Studio.
It is also available online through their exclusive online partner Lazada.com.ph
Here are some videos for the actual drop test.

video courtesy of Macpower Marketing Corporation
video courtesy of Evolutivelabs
video courtesy of YahooTech