Filipinos are known to have a lot of trades and skills, for sure. May it be because of the fact that a lot of Chinese businessmen choose to stay and start businesses here, or it can be because of the fact that we are enterprising in nature—which can be the reason why we have a lot of local businesses here in the country.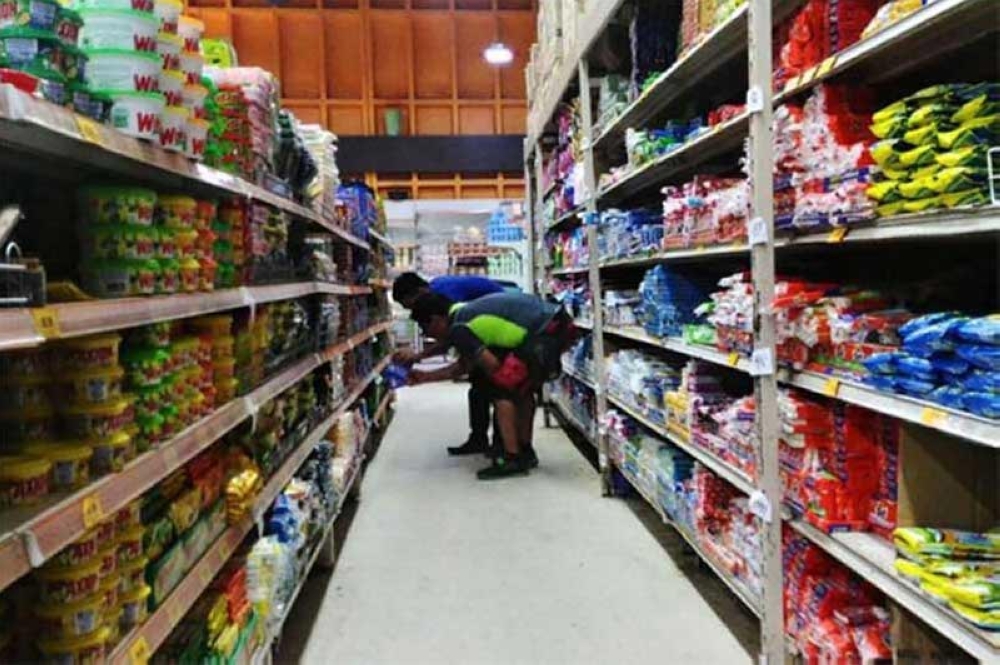 The Department of Trade and Industry (DTI), a body of the government of the Philippines who is the prime catalyst of the economy, said that small and medium sized enterprises (SMEs) account up to a total of 99.6% of all businesses in the country. Even if that is the case, they still just make up 35% of the Philippines' Gross Domestic Product (GDP).
It can be seen in a lot of factors and in fact, we consumers have the actual capability to give a hand to the potential of the SMEs in the country.
Where should you go?
Economists recommend that we support our local businesses because it can earn a great deal of productivity in the country's overall economy. So, the next time that you need to purchase something, head over to the local market to buy food instead of that international grocery chain.
If you plan on buying a dress, ask your neighborhood dress shop for your design instead of that world-famous clothing line. What factors do this have, though?
Read: Negosyong Pinoy: Start a Virtual Assistant Business
Why would it be important to support local businesses?
There are a couple of factors that make supporting local businesses an important part of the market. Other than the fact that they help with the Philippines' overall economy, here are some of the important things that make it important for us to support our local SMEs.
Most of these local businesses care about the well-being of the community's future
Since they are built and grown locally and their owners are your like, they would feel a strong sense of responsibility. In addition to that, they will feel that they are accountable to whatever happens to you and your health.
Big international chains, that are run by stockholders, boards, and other people, however, would have a different sense of care because they won't know and feel what Filipinos feel.
They aid in the building of the Philippine economy
Local businesses are more likely to patronize and be a customer of other local businesses like local service providers, markets, farms, banks, etc.
Read: Negosyong Pinoy: Starting a PisoNet Business here in the Philippines
So, in turn, they help build and regain standard of the country's economy by helping out other local businesses not just in the region, but in the whole country, too.
Client-business relationships
Local businesses will make you feel like you're just at home because the owner will most probably know the people that will be patronizing his or her business. Because of this, they will be more aware of what their clients' needs are.
They will be able to address and resolve this immediately because they will be flexible in terms of conditions and benefits that they will be providing.
They give a hand in the promotion, preservation, and the building of community character
As you may have noticed, there are many different businesses all over major regions in the country that are the same. Such as different small chains of local businesses of cafes, computer shops, food stalls, and the like.
What this means is that they make and offer different options to customers and bring a variety and originality in their industry that is currently becoming homogenized.
Small and medium sized businesses are actually the foundation of creativity, flexibility, and variety if you haven't observed it.
They hire people who are locals, too
Since the owners of these local businesses will most likely be your neighbors or people from your circle, they would want to give opportunity to those who need jobs.
Read: Top Tips in Managing Your Sari-Sari Store Business
Unlike international corporations who would usually have requirements such as experience, degrees, etc., local SMEs would still want to employ people who have little experience but can be trained.
What other benefits would local businesses have other than these?
The ones we enumerated above are among the top benefits and privileges of local SMEs to the people around them. However, there are far more uses and advantages of these SMEs in the society.
For instance, they can have an get partners that hey can help start in the business industry; they can help these new local business to gain stability in their first days, months, even years as SMEs.
Read: Want To Start A Business But Confused On What To Do? Here Are Tips On How You Can Find Out What's For You
So, ensure that you support these local businesses and help them help other SMEs to nurture too.