When your iPhone or iPad is disabled for entering the wrong passcode multiple times or you just need to restore to factory default, you need to download the entire iOS file depending on your device. You also encounter errors while downloading the files especially if you have an unstable internet connection.
There is an alternative way to restore your iPhone or iPad, all you have to do is to download first the latest iOS version and install it to your device after the download. I found this way easier than downloading the files directly to the device, even the internet connection was disrupted from time to time the download was not corrupted.
In this article, I will show you how to download iOS files and install it on your iPhone or iPad. You can also select what iOS version you want to install, if you need to go back to the older version, it's possible.
Download the IPSW or iPhone Softwares
This is the iOS file that you need to install to your device to return to factory default.
Step 1: Go to https://ipsw.me/ this is a legit site you can also check the review if you have doubts about using this website. I've used this site everytime if I can't download or update directly to the device.
Step 2: After you download the IPSW file it's time to install it. Connect your iPhone or iPad in recovery mode. You can do this depending on the version of your device. You can refer to this article to access recovery mode.
Step 3: Depending on your computer, if you are using Windows PC you can use iTunes, if you are using Mac PC running the latest OS, you don't need iTunes you can do it directly on Finder. In this article, I am using Macbook Air M1 running MacOS Monterey. When you connect your iPhone or iPad in recovery mode you will see this screen.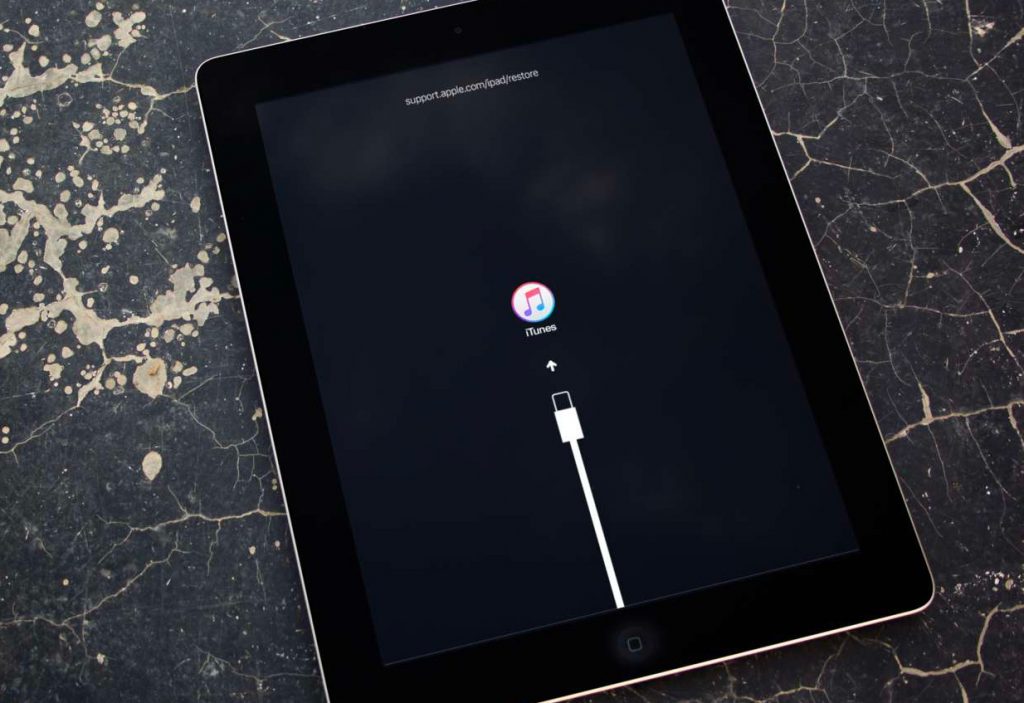 Step 4: When you arrive at the recovery window, it will prompt that your iPhone or iPad has a problem that needs to update or restore, just select "Cancel".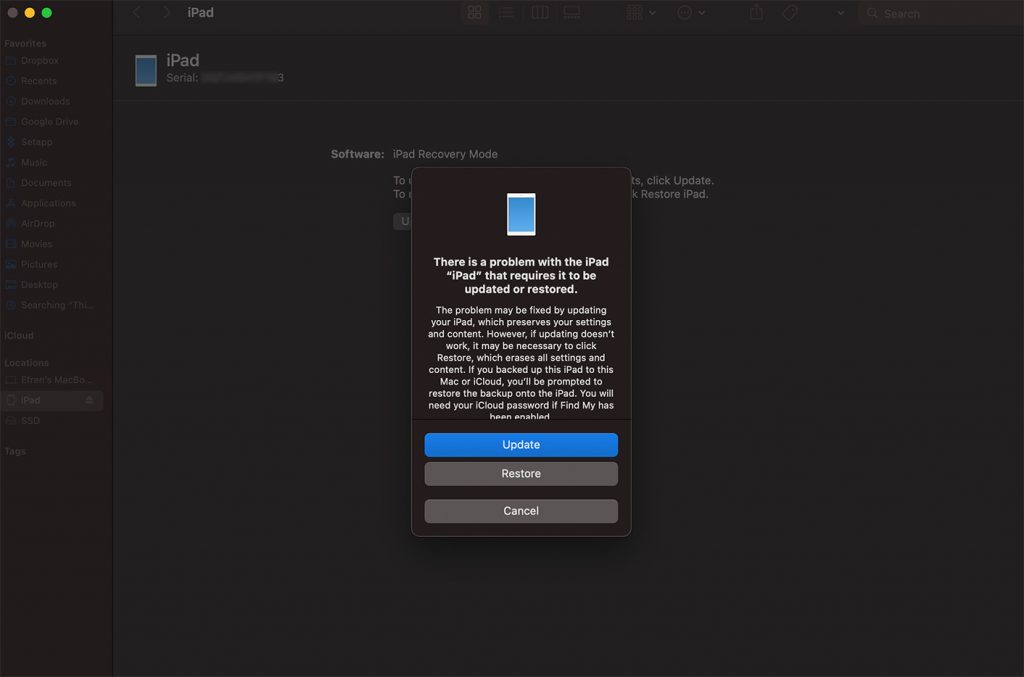 Now you will arrive in recovery mode, there are two options, Update or Restore. To restore your device using the IPSW file you downloaded earlier, just hold the "Option" key then click the update button. If using iTunes on Windows, hold the "Shift" key.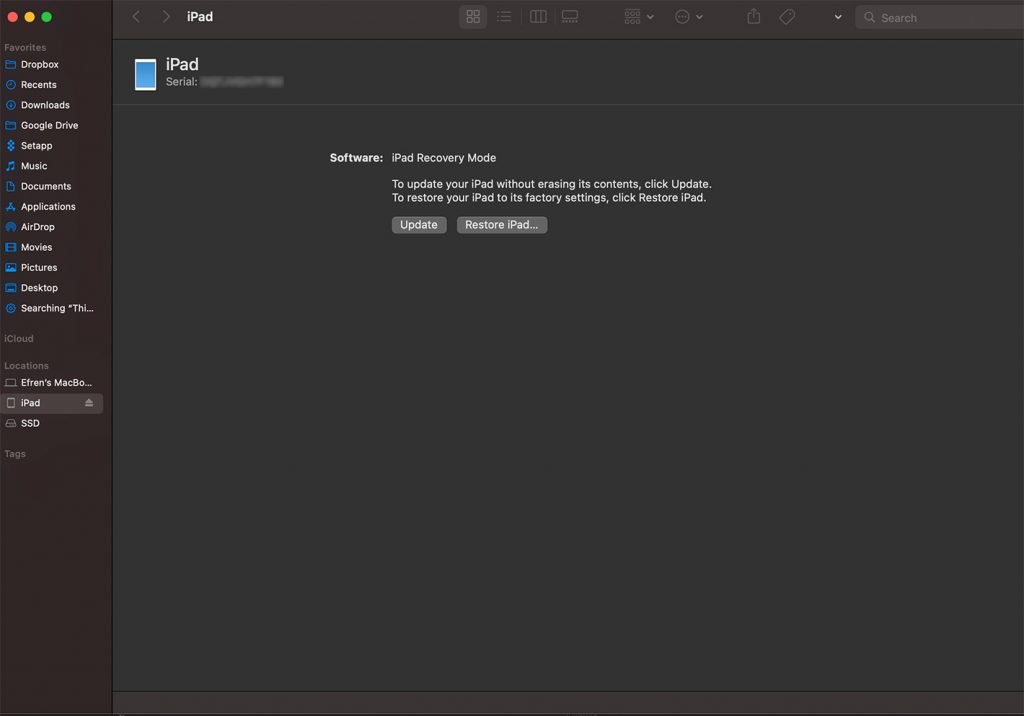 Step 5: Locate the IPSW file, then click open.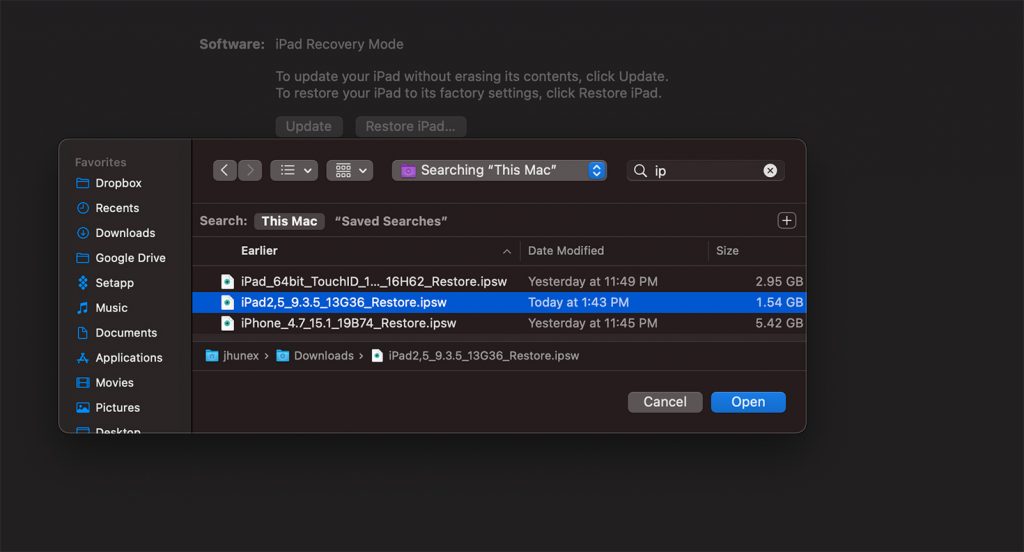 Then select Restore on the popup menu.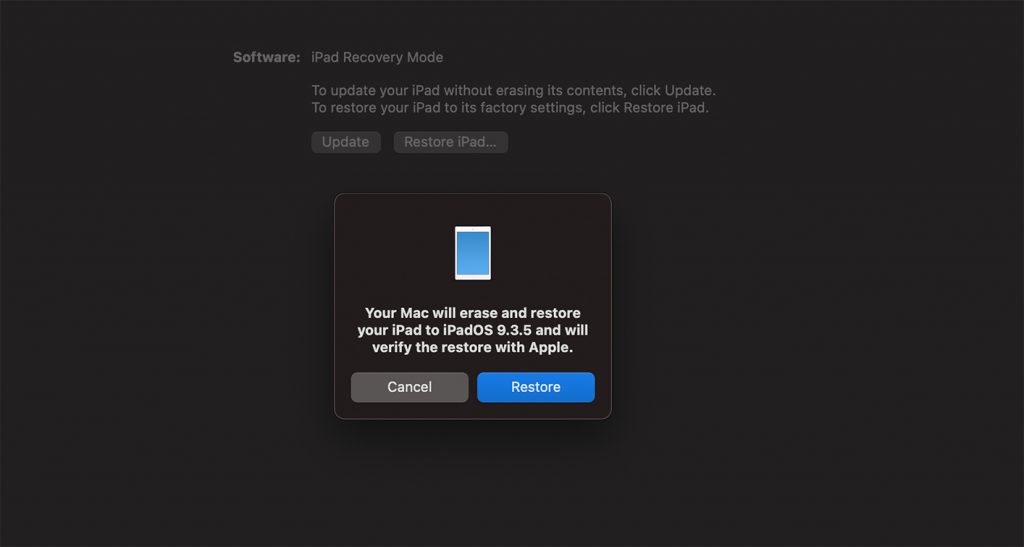 It will now start the restore process, just wait until the installation of new software is finished.
You can now set up your new restored device, it's like setting up a new device, just follow the on-screen instruction.
Read Also: Download 1,300 Fonts For Your iPad and iPhone