Due to the influx of unemployment brought about by the infamous virus, millions of Filipinos are now searching for income. Millions lost their jobs (locally and internationally), and while some sectors and businesses continued operations, a wide majority didn't.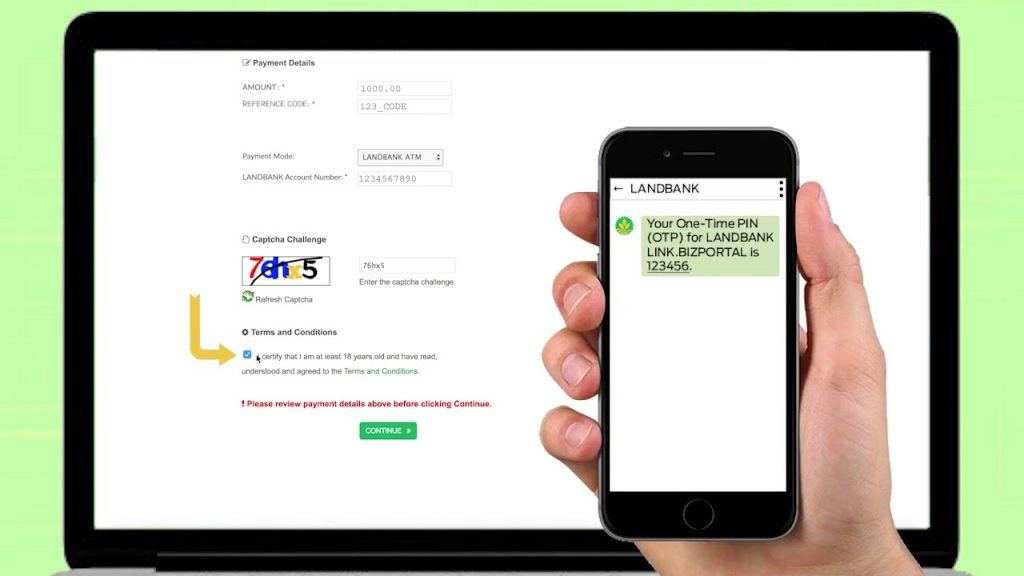 This forced millions of our countrymen to work at their own pace. Many sold things online, others started their own businesses, while the wide majority chose to learn a new skill and become a freelancer.
Read: The Mayor's Permit No Longer Needed in New Business Registration Process
COVID-19 as an "Eye-Opener"
While almost the whole world sees the COVID-19 outbreak as one of the worst pandemics; some entrepreneurs can't help but think of it as an opportunity.
It's bad that people lost jobs; it's not pleasant that some families rely on the help and the assistance of the Philippine government. However, if you have an entrepreneurial mind, then you wouldn't think of it the same way as them.
Read: Where Can You Complain About a Specific Business?
Surge in New Online Businesses
A few months back, there were reports about requiring online businesses to have a legitimate registration. This alerted some online businesses that didn't have registrations up until now whom are already operating for more than a year.
As per the Business Name Registration Division or the BNRD which is under the Department of Trade and Industry (DTI), it wouldn't take you ten (10) minutes to register a new online business. What's even better is the fact that business owners wouldn't have to leave their homes!
After the agency saw the influx of businesses, it was reciprocal to the business name registration that they have!
Read: New Senate Bill to Encourage Work From Home Arrangement From Employers
Ramon Lopez, the Secretary of the Department of Trade and Industry (DTI), said that they're more than happy about citizens starting their own businesses and registering them.
We are pleased to know that our citizens are starting their businesses right by registering their business with appropriate government agencies, such as the DTI."
Easier Way to Register a New Online Business?
Through the efforts of the DTI in development of the Business Name Registration System (BRNS), businesses will now find it easier, more convenient, and better to register their new businesses.
Read: Google Search Advanced Tips and Tricks You Should Know
Lopez adds that he thinks the reason why there is an influx is because of the faster and the easier processes.
I think the end to end registration system is the reason for the increase. With the online business name registration system (BNRS); I believe that our entrepreneurs find it easier to comply as they can finish the entire registration process within eight (8) minutes. This platform is readily available to the public in the comfort of their own homes."
So How do You Register a New Online Business?
This might be the easiest guide you will ever come across. We will be straight to the point without steering to irrelevant stuff and information.
Read: The Replacement of LTO Registration urged by the Land Transportation Office
The first thing that you have to do is to access https://bnrs.dti.gov.ph/registration;
Upon access, you will see all the needed information from the Important Notice, the Terms and Conditions, and the like. Read it carefully and religiously so you won't miss any information about the registration;
Scroll to the bottom of the page and hit on I Agree. You will be taken to the Business Name Registration for Sole Proprietorship.
This is the part where you would be required to enter all relevant personal information which include:

Citizenship
First Name
Middle Name
Last Name
Suffix (if any)
Date of Birth
Civil Status
Gender

After so, you will be redirected to the Business Scope area. This is the part where you'd have to pay for a registration in order for you to select which pats of the country will you be servicing. The options include:

Barangay – P200.00
City or Municipality – P500.00
Regional – P1,000.00
National – P2,000.00

What follows would be the requirement to answer or populate the following fields:

Dominant Name
Business Name Descriptor

Section and Division
Group and Class
Sub Class
Descriptor

Proposed Business Name
Tips For Finding Your Industry
TIP: For the Section and Division, try looking for the closest industry you can find that fits well within your niche. For instance, if you own a beauty or a cosmetics-inclined type of business, you can choose the following sequence:
Read: DTI Business Name Registration Online – Requirements and Procedure
Section and Division: WHOLE SALE AND RETAIL TRADE; REPAIR OF MOTOR VEHICLES, MOTORCYCLES AND PERSONAL AND HOUSEHOLD GOODS – RETAIL, TRADE
Group and Class: RETAIL SALE OF OTHER GOODS IN SPECIALIZED STORES – RETAIL SALE OF PHARMACEUTICAL AND MEDICAL, GOODS, COSMETICS AND TOILET ARTICLES
Sub Class: RETAIL SALE OF PERFUMERY, COSMETIC, AND TOILET ARTICLES
Descriptor: COSMETIC PRODUCT TRADING
If you'll notice, the section and division is wide. It doesn't talk about pharmaceutical drugs, beauty products, even cosmetics. You would have to dig deep to figure out which specific section and division you are in so you don't have to redo it all over again.
It might take you longer than 10 minutes if you have a difficult business. However, the entire procedure itself wouldn't take you more than ten (10) minutes to do it.
Read: Renewal of BIR Registration Certificate, Mayor's Permit, and Barangay Permit
Increase in Business Registrations
Did you know that as per the BNRD, the total number of businesses that have been registered in the DTI was just at 712,657 (as of Sept. 2). This was a large increase from the 637,690 back in the entire year of 2019.
This means that the increase was staggering. Imagine, the jump of the registration of online businesses to 75,876 as of the 2nd of September from just 1,753 between January 2020 to March 2020.
Lopez said that the COVID-19 can be a big and a hot issue right now. However, one of the best things that we can get from it is the opportunity to earn; the opportunity to help people who are in dire need of it through e-commerce.
Read: SSS Online Registration: How to register and Check SSS Contribution online
The silver lining in COVID-19 is the accelerated adoption of e-commerce. Hence, the DTI is also increasing our efforts to promote ecommerce by building trust between consumers and merchants, and focusing on the digitalization of our micro, small and medium enterprises (MSMEs)."
Online Payments for New Business Registrations
In case you're not aware, back in 2019, the BNRS started to accept online payments for business registrations. Sole Proprietors will be able to submit and send applications for Business Name Registrations online.
Plus, they will be able to pay it via debit and credit cards, PayMaya, Landbank's Link Biz Portal, and GCash. Furthermore, they can download their Business Name Registration Certification anytime after their order has successfully been confirmed.
Also Read: Here's How to Retrieve Your Pag-IBIG MID Number
The e-commerce industry is absolutely booming and thousands, if not millions of Filipinos are taking advantage of it. If you are an online business owner, feel free to use our guide in order for you to successfully register a new online business without ever setting foot outside your home!
Source: BNRS DTI