Long bond paper, also known as legal size paper, is a paper size that is commonly used for official documents such as legal contracts, certificates, and various business documents. The dimensions of a long bond paper are slightly larger than the dimensions of a standard letter-sized paper. The long bond paper size is measured in cm, mm, and inches.
The dimensions of the long bond paper size in cm, mm, and inches are as follows:
In centimeters (cm): 21.59 cm x 33.02 cm
In millimeters (mm): 215.9 mm x 330.2 mm
In inches: 8.5 inches x 13 inches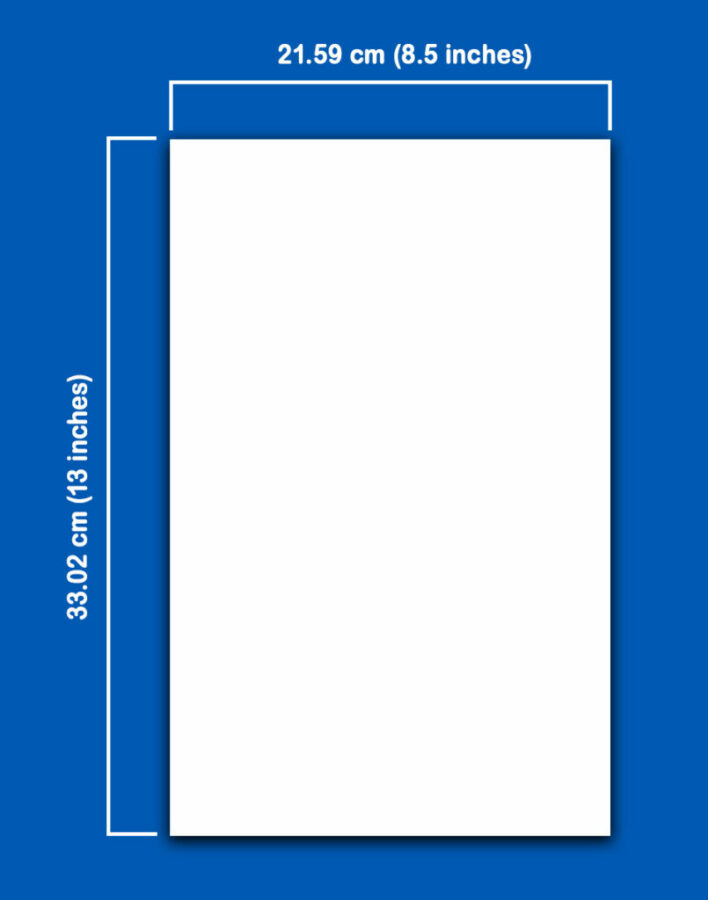 These dimensions are important to know because they will help you set up your document in Microsoft Word correctly.
If you are creating a document that requires long bond paper size, you can easily set it up in Microsoft Word. Here are the steps to follow:
Open Microsoft Word and create a new document.
Click on the "Layout" tab on the top menu.
Click on "Size" and select "More Paper Sizes" from the drop-down menu.
In the "Paper Size" section, select "Legal" from the list of predefined paper sizes.
Click on "OK" to apply the changes to your document.
Once you have set the long bond paper size for your document, you can begin formatting your content. Microsoft Word provides a wide range of formatting options, including font style, size, color, and alignment, to help you create a professional-looking document.
It's important to note that the size of the paper affects the layout of your document, so you need to adjust the margins to ensure that your content fits within the legal size paper. You can do this by clicking on the "Margins" option in the "Page Setup" section of the "Layout" tab. From here, you can select predefined margin settings or create custom margins by entering values in the "Top," "Bottom," "Left," and "Right" fields.
In addition to formatting options, Microsoft Word also provides tools for adding tables, images, and other multimedia elements to your document. These can be added by clicking on the "Insert" tab and selecting the appropriate tool from the options available.
Overall, using long bond paper size in cm on Microsoft Word is a straightforward process that can help you create professional-looking documents. By following the steps outlined above and taking advantage of the formatting and layout tools available in Microsoft Word, you can create documents that look great and meet the requirements of legal and official documents.