GCash is known to be the application of Globe Telecom which serves as its digital ground for every transaction you need to do as regards your Globe account. It has a lot of perks and one of the most used and notable ones is the rebate whenever you use GCash to do a prepaid mobile reload.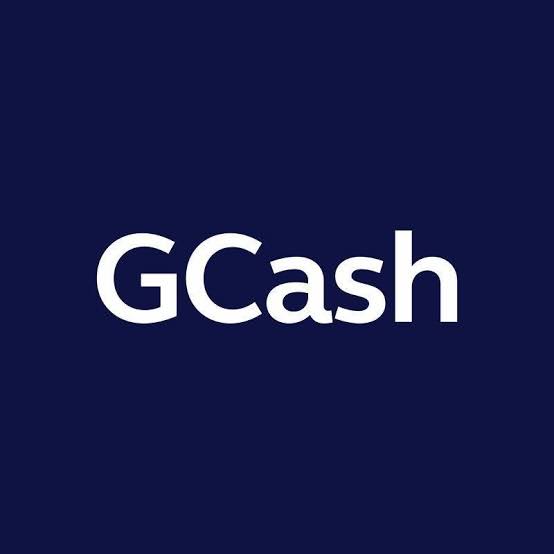 Read: How do You Transfer Funds From Your GCash Wallet to Your Bank and Vice Versa?
Recently, GCash released a promo that would allow people to win up to P1,250.00 per month for the referrals done in Messenger. In the GCash application, on the other hand, winners could win up to P2,500.00 monthly! 
In this article, we will guide you on how you can take advantage of this promo—who knows? You might be one of the lucky winners of this GCash promo!
What you need to know
Before you get into the topic, you first have to understand the mechanics and the terms used by GCash. In the promo, it was noted that the referrer will be given the amount if he or she successfully boards a referral to the GCash system.
Read: How to Pay Utility Bills Online In The Philippines
A maximum of 50 unique referrers per customer through the GCash mobile app for a chance to win P2,500.00 monthly and 25 unique referrers through the Facebook Messenger bot to win P1,250.00!
So, refer through the GCash app and get P50.00 per referral; invite up to 50 referrals and get a chance to win P2,500.00 per month. Through the Facebook Messenger app, get the same P50.00 per referral and refer 25 people and get P1,250.00 on a month to month basis.
What is a referral and a referree?

A referral is the person who will be part of the GCash system. So, a referral is a non-GCash user who will register through the referral system utilized by the referrer.
The referrer, on the other hand, is an existing GCash user who will share his or her referral link to be able to get a referral.
How can you apply or successfully refer someone in the GCash system?
When you are able to speak with someone who might be interested in being part of the GCash system, then the next step is for you to share your referral link for them to register.
Refer through Facebook Messenger
If you haven't noticed, the GCash application always sends you notifications about the different benefits of being part of the GCash system.
Read: How do You Report BDO ATM unauthorized transactions online?
NOTE: GCash users need to link their Facebook Messenger to their GCash and vice-versa for this option to be applicable.
In the following scenarios, we will be referring to the referrer as User Xand the referral as User Y.
User X would share the service to a friend who will become User Y if it deems that the friend is not yet a GCash user through the GCash Facebook Messenger bot. You will notice the bot if you are a GCash user because it will be sending you notifications. If not, then do the following steps:
Search for @GCashOfficial in Facebook Messenger
Click on the Promos button
Select Refer Friends, Get P50.00!
Choose the friends you want to refer
NOTE: You need to make sure that the friend you are referring is not yet a GCash member because if he or she is, then your referral will be voided. 
The back office of GCash would take around 24 hours from the date and time of the referral and once validated, then the pursuing of the commission will take place. 
Refer through the GCash mobile application
If you are a GCash user and you have the mobile application, then you can use the app to refer your friends and family. The benefit of using the GCash app is that you can be part of the new GCash promo and instead of winning P1,250.00, you can win up to P2,500.00 monthly.
Read: How To Enroll BDO Online Banking From Abroad
To refer friends through the GCash app, open the GCash app.
Once in, follow these simple steps:
Log-in to your GCash mobile application
On the sidebar of the left menu button, choose Refer Friends
Select the option Channel and Share
User Y MUST NOT BE A REGISTERED GCash USER YET.
Just like referring through Facebook Messenger, the back office will be validating the referral within 24 hours.
After so, User X will be receiving the commission.
Are you an existing GCash user who is looking for some kind of a special offer for being a long-time GCash user? If yes, then this might be your chance! Refer a friend and get a chance to win up to P2,500.00 per month!
What are you waiting for? Refer your friends and win up to P2,500.00 monthly by referring people through the GCash mobile app and P1,250.00 through the GCash Facebook Messenger bot constantly!
How long can I get my referral award?

You can get your reward one (1) whole day after the validation of referrals take place. That is the P50.00 per referral we're talking about. Other promos, on the other hand, will be discussed by Globe Telecom.
Clarification on the reward prize of P2,500.00 monthly
To clarify, referrers can get an incentive of P2,500.00 monthly if they successfully refer 50 friends to the GCash system and 25 friends, through the Facebook Messenger bot for half of that amount on a monthly basis.
Just ensure that you will be retaining a monthly referral of those figures to secure your prize and for you to have the opportunity to get this on a monthly basis!
Read: Best Online Shopping Stores for Buying Gifts for Christmas
Note that GCash rewards are valid for 30 days or one (1) month while voucher rewards are only good for seven (7) days or one(1) week. So, if you are waiting for the honoring of your prize, do note that these rewards expire and for a specific time only.
If you have further inquiries about the GCash promo, you can refer to the Promo Mechanics by clicking on this link here. Otherwise, start referring and grab the chance to win a monthly amount from GCash!
Use your connections well and wisely; you might just be surprised at what you are about to receive from GCash!
There are other promos that are about to be released so make sure you take advantage of this new one! Just wait for the release or the announcements by GCash and take note of the rewards and prizes! They hold different rewards and promos so make sure you learn about them.