Technology is supposed to be making our lives easier, right? Most people do not understand the fact that it is not only for entertainment and communication purposes; it can ultimately help us out in our everyday lives if we wanted it to. There are apps that can certainly aid us in our careers, professions, even all the aspects of our lives. Here are six of the best apps out there that can help you experience a better and more nurturing experience that you probably did not know.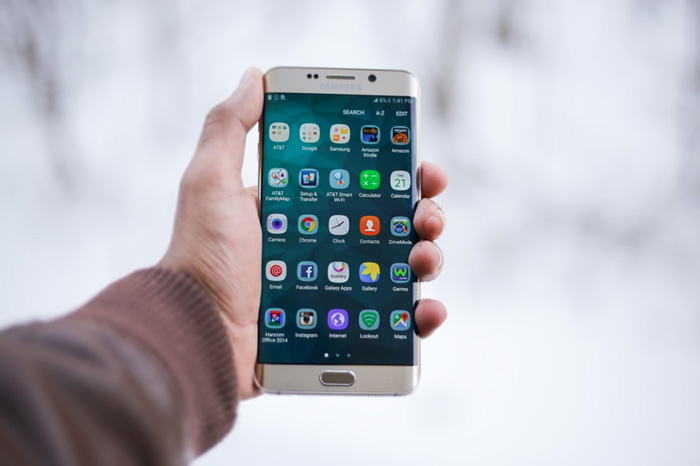 Gas Buddy
Everyone who owns a car would love to have very updated news about gas prices and this app right here is the very best solution for them. Gas Buddy is an app that lets you see the gas prices in your area and with having this, you will be able to tell where the location of the next gasoline station is going to be.
This app is great if you are very observant of the price changes – especially if you want to get the cheapest rates of gas in your area. This app is free for everyone and you should definitely have this app.
Google Translate
If you love traveling to places where they do not known English, then this app is your bread and butter. With Google Translate, as the old thing goes, you can type in words and have the app translate it for you. You can even activate voice recognition and translate any word on the go. The newest feature is that you can point your camera toward something that has signs that you cannot comprehend and translate it for you.
This is one bang for the adventurers out there; Google Translate can get you to places and it can get you there without a sweat and with you being as safe as possible. It is, for me, the best translator app in the market as of today (since it is still free).
AirDroid
There really are times when you are on the PC or laptop and you want to have access on the files of your smartphone – worry no more because AirDroid will surely lend you a hand. With this app, you can wirelessly access your Android's files, and many more directly from your PC. It even lets you receive SMS messages from it. You can do an awful lot of stuff with it; it's like accessing your smartphone through your PC; think about it.
These are great for people who work well with their computers because this app makes them connect to their smartphones in a very unique and awesome way. It also lets users to view their phone's screen in real-time! Now, what can other free apps offer you?
Evernote
Students and on-the-go people would absolutely love this app. Evernote is an app that lets you take notes in a whole new different level. Aside from the fact that it lets you take notes while you are on-the-fly, you can also have synchronization of all your notes, memos, etc., through all of your devices.
People who gain ideas with a flick of a finger are the luckiest because of this app. They can easily jot down notes, then access it later and continue when they are in front of their computers. If you upgrade to premium, you will have the ability to unlock offline access and password-protect your files but having the free one is definitely as worthwhile.
Pocket
If you are one of the battalion of users who access the internet only using home wi-fi, then this one is great for you. Of course, it's not that every place we go to can offer a good and well-ran internet connection. No worries because Pocket can figure out a way to that. Pocket is an app that lets you save videos, stories, blogs, pictures etc. and view them even offline. You can even synchronize Pocket to whatever gadget you installed it on and pick up the video, article, blog, etc. from where you left off.
This is great for people who only want to access the internet in their homes but utilize it most often. It allows you to have the luxury of continuing what you are doing wherever you go.
Boost+
This HTC-made app delivers an astounding service to smartphone users. You know the apps that say they cool up your smartphones, they free up space, and they continually improve the performance of your smartphone? Boost+ stand out from all of them. With Boost+, you will be able to clear out temporary files to bring back space on your device, find apps that you never use, and can free up space entirely for the improvement of your phone.
This is great for multitasking because it can keep your phone running smoothly; with its features, it is clearly one of the best assistants of smartphones in keeping track of all the important things inside your device.
So here are only 6 of the best apps that can ultimately help you by making your smartphone the vessel for it. There are thousands of apps that are not yet available and they will soon. Stay tuned for more information and who knows, maybe these apps are the answer to all of your problems in life.
Read Also: 5 Apps that make mobile photography worthwhile