Filipinos are known to be very good hoarders. Because of that, it's safe to say that a lot of us still have old clothes and items, even if it's not being used anymore. Now, rather than just throwing it away, you can sell or donate it if it is still in its good condition.
As a matter of fact, YouGov made a survey in 2017 and found that around 70% of Filipino millennials have their own different ways of passing them to friends and family; 47 percent donate it to charities; and 16 percent sell them online. I know what you're thinking, where the hell do those people find places or websites where they can sell used stuff? That's what we're here for.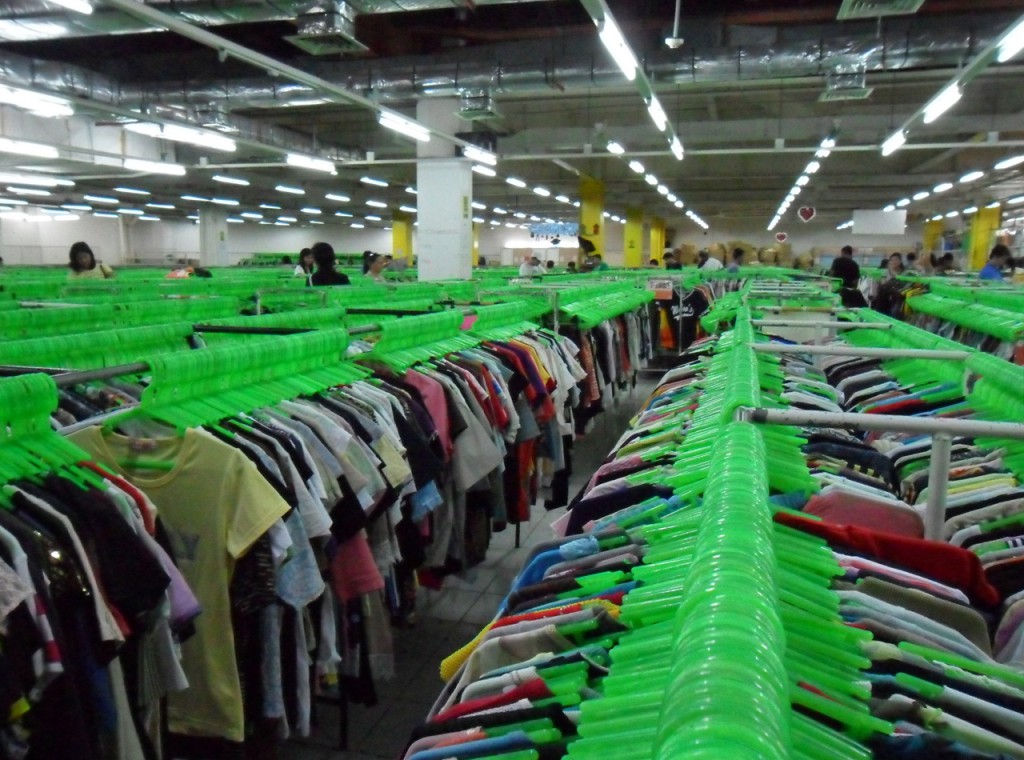 In this article, we will be telling you where you can sell old clothes and other old, worn out, and used items online. If you are interested in donating them, we can help you out as well.
Read: Negosyong Pinoy: Starting a Street Food Business
Garage Sales
Probably the basic and the simplest way to get rid off the items you don't need. Set-up a space where you can display your items. If you need to rent, make sure that you are selling enough to provide you profit after all of the expenses.
However, if you have sufficient space at home, you can have a weekend garage sale if you have time. You can let your friends and neighbors know about it. If you plan on doing it big time, you can post through social media, you can distribute flyers, etc.
Tips in operating a garage sale:
Make sure that when you display your items, they're organized accordingly. Put yourself in the space and situation of the people interested in purchasing items from you.
Clean your space. The tendency of displaying old and used items is that it can accumulate dust and dirt. It can irritate some customers and can be the reason why they won't patronize you and your products.
Never underestimate the power of word of mouth. Let a lot of people know about what you are offering. As much as possible, try and spread the word regularly so that it will reach people who are not even around your neighborhood, or the friends of your friends.
Social Networks
Probably one of the best options right now, posting it in social networking websites is one of the typical moves of people. Other than the fact that hundreds of millions of people access it everyday, there is a high chance of you to get connections via the most famous social networking websites like Twitter, Facebook, and Instagram.
Other than sole online marketplaces, some social networking websites right now have different groups who offer the same thing. Try searching "marketplace" on Facebook and see millions of people interacting with each other.
The only real and true tip if you plan to sell old clothes and other old and used items via social networking websites is that you have to update it regularly. News Feeds, Groups, and the main panel is updating every second. You won't have a chance to be the latest so the best technique is to regularly update it.
Those are the best tips I can give you if you do plan on selling old clothes, furniture, gadgets. But what if you want to donate them? Where do you go? You can't just roam the streets trying to find people interested in what you offer.
Online Marketplaces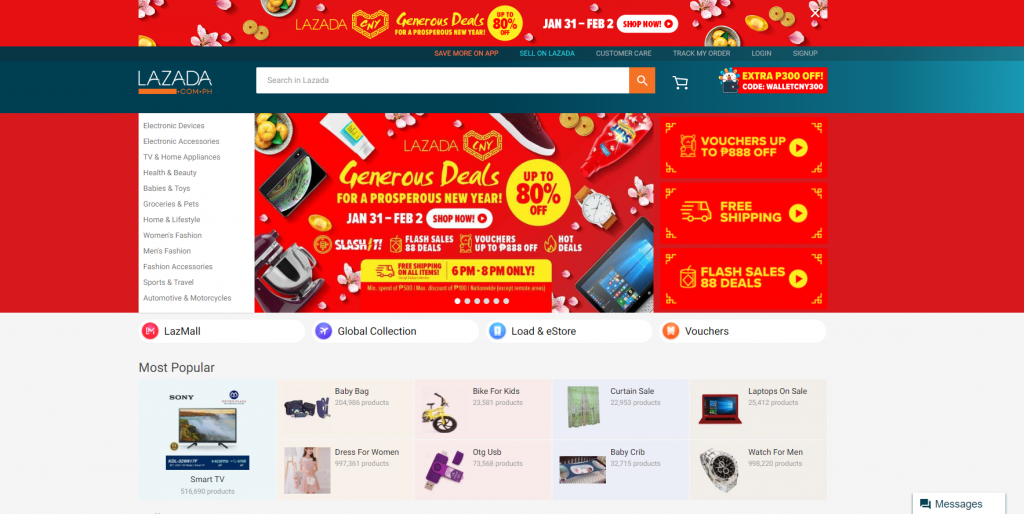 Obviously, the first option is to post and endorse them through online marketplaces. If you have little to no time to arrange a place for a garage sale, then you can do the selling over the internet.
There are a lot of buy-and-sell websites and the best ones include:
Shopee
OLX
Carousell
These marketplaces would allow you to sell and even buy apparel (brand new or second-hand clothes), gadgets, books, furniture, anything you can think of getting rid of, you can actually place them here. Because of the fact that these e-commerce websites are the platform or like the virtual department store, anyone can buy and sell their things here.
All you have to do is to create an account, make sure that your bio is believable, and start selling.
Read:Top Tips in Managing Your Sari-Sari Store Business
Tips on selling through online marketplaces:
Make sure that your photos are appealing and that they hit the market you are targeting;
When you are creating descriptions or your bio, give people the assurance that you are legitimate and that you will do your best to provide quality service;
Interact with people and other sellers and buyers for your name to be exposed.
Here are some of the best places if you want to donate:
Citizen's Disaster Response Center (CDRC)
CDRC aids survivors of natural catastrophes and disasters. They willingly accept donations of any kind.
What can you donate?
Kitchen tools and utensils
Mats
Old and used clothes
Read: Starting a Money Lending Business in the Philippines
Where can you donate?
You can visit or contact CDRC to know more about giving donations. You can visit them at 72-A Times St., West Triangle Homes, Quezon City. You can call them at (02) 929-9820 or fax them at (02) 929-9822. Alternatively, you can send them an email at [email protected].
Caritas Manila – Segunda Mana
Segunda Mana is Caritas Manila's fund-raising project and they accept donations in kind. They sell it in bazaars and the profits usually go to their charity's program for poor people.
What can you donate?
Old and usable items
New items of any kind
Old stocks and non-moving inventories
How can you donate?
You can contact them at (02) 564-0205 or 562-0020 to 25. You can shoot them an email at [email protected] to schedule the pickup for your donation.
Books For A Cause (BFAC)
Books for a cause (BFAC) is a particular type of advocacy group that is focused in promoting the love of reading as well as literacy among public school students, out-of-school-youth, and depressed communities in the Philippines.
What can you donate?
Stuffed toys
Movies
Music
School supplies and other learning materials
Gadgets and computers (could either be working or not)
Books (can be old or new books; textbooks, storybooks, novels, magazines, etc.)
You can send your donations to any of their locations:
B42 L12 Newtnorn Drive, Robinsons Homes-East, San Jose, Antipolo City | Contact number: 0929-808-2664
Art Circle Cafe, Bahay ng Alumni, University of the Philippines – Diliman Campus, Magsaysay Ave., Diliman, Quezon City | Contact number: 0929-808-2664
BABUTS FARM, Baloy, Cuyapo, Nueva Ecija | Contact number: 0929-808-2664
St. Pio Printing Services, 44 Plaridel St., Brgy. Dona Aurora, Galas, Quezon City | Contact number: 0917-828-5623 / 0929-808-2664
Read: Top Businesses For OFWs To Have In The Philippines
Project PEARLS
Project PEARLS is an NGO that aids children who are impoverished in the country.
What can you donate?
School supplies
Arts and crafts supplies
Summer children's clothes and apparel
Infant apparel and clothes
How can you donate?
If you share interests in donating to Project PEARLS, you can directly ship your donations to Juan Villa credits of Project PEARLS, 168 P. Zamora Street, Caloocan City.
Habitat for Humanity Philippines ReStore
If you don't have a place to donate some old furniture, working or not, then this place is the perfect one for you. Habitat for Humanity's ReStore is where you can purchase or donate cheap furniture and other home improvement materials.
What can you donate?
Home appliances (gently used or new)
Home accessories
Building materials
Gently used furniture
How can you donate?
You can drop off second-hand furniture or any of the above at Lot 2, Block 1, G-3, Alabang-Zapote Road, Almanza Uno, Las Piñas. They're open from Tuesdays to Sundays from 10:00 A.M. to 7:00 P.M. They also offer free pickup services on the same schedule, just one hour earlier.
Read: Passive Income Ideas: 9 Basic Businesses You Can Start Today
You can contact them at 807-1169 or 856-9342. You can shoot them an email at [email protected].
UP Diliman University Library
The University of the Philippines Diliman (UPD) alumni can give back to their alma mater by donating their old books (still usable) and other materials used for learning. Even if you are not an alumni, you can still donate.
What can you donate?
DVDs
CDs
VHS Tapes
Books
Learning Materials
How can you donate?
You can bring whatever you want to donate at the Acquisition and Gifts and Exchange Section at 2/F Gonzalez Hall, University Library, UP Diliman, Quezon City. You can phone them to schedule an appointment at 981:8500 local 2853.
Read: Top Tips in Managing Your Sari-Sari Store Business
Now that you have an idea where old clothes, items, furniture, and gadgets can go. What are you waiting for? You can either sell old clothes and other items, or donate them. Either of the two, you will be able to get rid of the things you don't need and want anymore and you help other people.
If you need extra income for something, start selling and start earning profit. If you want to help other people, however, know about the charities and give them things you do not need and want anymore. Who knew that old things can actually be put to good use?