Good news for those who are in need; the Social Security System (SSS) inaugurated a new program which is called the Loan Restructuring Program (LRP), for the members who have past due calamity loans and other short-term member loans who either work or live in areas that are prone to disaster and tragedies; declared by the National Disaster Risk Reduction and Management Council (NDRRMC) or the national government.
Boobie Angela A. Ocay, SSS Assistant Vice President for Member Loans announced that members can settle their overdue loan principal and interest by installment or by full governed by a term depending on their capacity to pay. "The LRP is in response to the widespread clamor from individuals and organizations to alleviate the burden of calamity-stricken workers, who face difficulties in paying their SSS loans after suffering from natural and man-made disasters that have devastated our country in recent years" – Angela A. Ocay.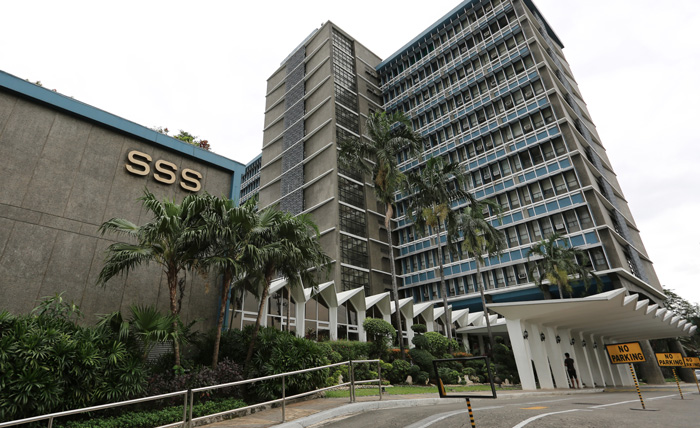 How can people participate in this and who are eligible for this?
Who are eligible for this?
All borrowers (members) with any of the following past due short-term loans:

Calamity Loan
Old Educational Loan
Emergency Loan
Investments Incentive Loan
Salary Loan
Salary Loan Early Renewal Program (SLERP)
Study Now, Pay Later Plan
Vocational Technical Course Loans
Y2K Loans

For qualification, your SSS loan needs to be past due for at least six months as per the day of the first restructuring period.
You need to be under 65 years old at the end of the installment term.
If you have a past due short-term loan (except Calamity Loan and SLERP), member should have worked or lived in a calamity/danger stricken area according to NDCC or the National Government.
Aside from this, the LRP also covers calamity loan borrowers in the 1990s following the 1990 earthquake and the eruption of Mt. Pinatubo. And also, members with past due short-term loans in declared calamity areas after the hitting of typhoons and tropical storms, man-made conflicts:
Ondoy in 2009
Sendong in 2011
Pablo in 2012
Pedring, Quiel in 2012
Agaton in 2013
Labuyo in 2013
Maring in 2013
Santi in 2013
Glenda in 2014
Mario in 2014
Ruby in 2014
Seniang in 2014
Lando in 2014
Nona in 2014
Bohol-Cebu Earthquake in 2013
Zamboanga armed conflict in 2013
What are the requirements
2 Valid IDs

PRIMARY ID one (1); either of the following with signature

Driver's License
Passport
Professional Regulation Commission (PRC) card
Seaman's Book (Seafarer's Identification and Record Book)
Social Security (SS) card
Unified Multi-Purpose ID (UMID) card

SECONDARY ID two (2); either of the following with signature

Voter's Identification card or Voter's Affidavit/Certificate of Registration
Taxpayer's Identification Number (TIN) card
Senior Citizen card
Seafarer's Registration Certificate issued by Philippine Overseas Employment Administration (POEA)
School ID Card
Postal ID Card
Police Clearance or NBI Clearance
Philippine Health Insurance Corporation (PHIC or PhilHealth) ID card
Overseas Worker Welfare Administration (OWWA) card
Marriage Contract or Marriage Certificate
ID card issued by professional association recognized by PRC
ID card issued by Local Government Units like Barangay, Municipality, City
Home Development Mutual Fund (Pag-IBIG) Member's Data Form
Health or Medi Card
Government Service Insurance System (GSIS) card/Member's Record/Certificate of Membership
Fishworker's License issued by the Bureau of Fisheries and Aquatic Resources or BFAR
Firearm License card issued by Philippine National Police
Company ID card
Certificate of Muslim Filipino Tribal Affiliation by National Commission on Muslim Filipinos
Certificate of Licensure / Qualification Documents from Maritime Industry Authority
Alien Certificate of Registration

If filed by Attorney-in-Fact of Member-Borrower, your legal representative must present:

Original copy of any two (2) of the Member-Borrower's valid identification card/s or document/s, at least one (1) with photo and both with signature
Original copy of any two (2) of the Attorney-in-Fact's valid identification card/s or document/s, at least one (1) with photo and both with signature
Read Also: How to avail SSS educational assistance
So now you will be aware if you are eligible in taking part in this program or not, and you now know the requirements that you need to submit to comply. Good luck in filing for your restructuring of loan.