Many people look for something so they can earn extra. Some of them take and indulge themselves in double jobs or some sidelines; while some try starting their own businesses. Nowadays, most of the things we normally do can be done online; and many people take advantage of that to earn and have extra income online.
So in this article, we will be discussing a few ways on how people can earn money online using your smartphone. Before we start, let's take a look at some things you need to make this a reality.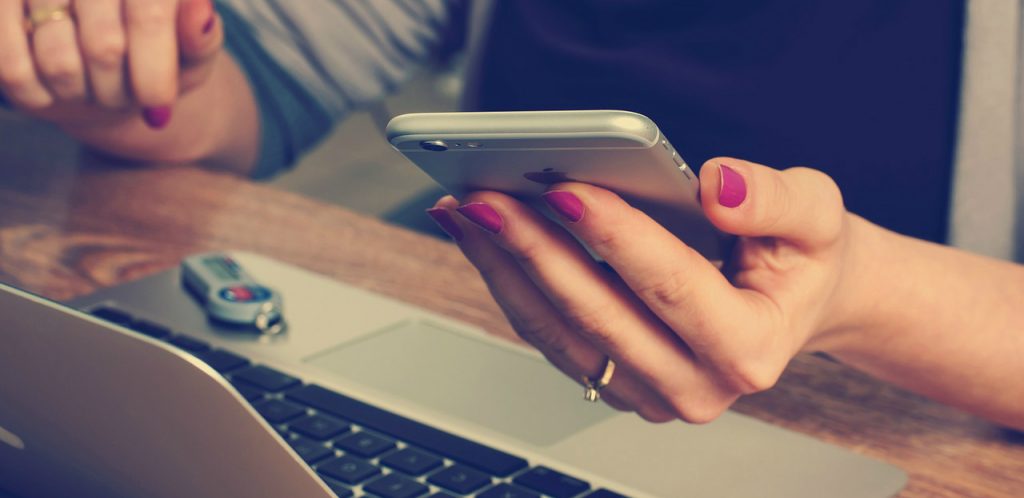 Read: Two (2) Marketing Strategies to Make Money Online with Affiliate Programs
Preparing What You Need to Earn Money Online Using Your Smartphone
Usually, in order for you to earn money online, you need to have a laptop, a good space in your house, and a stable internet connection. Some people who earn extra online are not capable of securing themselves a laptop; and yes, the easiest way to approach this is by using your smartphones.
There are actually a ton of ways to create a stream of passive income using the device you can't afford not to use every hour! So, without further ado, here are some of the best and most effective ways to earn money online using your smartphone.
Read: What You Need to Know About Passive Income
Buy and Sell
The most popular business idea online is none other than the buy and sell industry. It is the most accessible business that you can ever have – and you don't have to shell out a huge sum of money for it!
Buy and sell is the act of investing on things and services that are either used or unused however, they usually are second-hand items. It's popular because of the small capital requirement, accessible target of people, and the ease of doing it.
In our time now,  you will barely see people who has little-to-no idea on how to use the Internet; you'll even never identify who does not have any social media account. If you have things in your home that you don't use anymore like shoes, clothes, ornaments, utensils, even gadgets and console games; or anything that you think can be sold, then you can easily enter the buy and sell industry. you need an upgrade based on your wants and needs, just post in somewhere and make an online transaction to your possible buyers.
Read: Passive Income Ideas: Nine (9) Basic Businesses You Can Start Today
You can pose these in your social media accounts or in an online shopping application such as:
Shopee
Lazada
Amazon
The Facebook Marketplace
Carousell
OLX
And Other Places!
Prepaid Loading Business
Our country is one of the few countries that don't patronize postpaid lines that much. In fact, a majority of mobile phone users are prepaid users; so what best business can you have than providing the credits they need to be able to use their phones?
Read: The Pros and Cons of Passive Income: Is Passive Income Good?
You can definitely generate a decent amount of profit through a loading business. As mentioned, not everyone has the capacity to pay for wireless internet services as well as postpaid lines, so those who are always on-the-go or outdoors who need Internet connections would be your market.
It could be your colleagues, your friends, and even relatives and family members who are fond of using data internet services. They'll approach you whenever they run out of data or credits!
Interested in this way of helping you earn money online using your smartphone? Go to the kiosks of different mobile networks because they offer these to those who want to be resellers!
Read: Best Business Trends in 2020 You Need to Watch Out For
Freelance Services
Most of the smartphones we know of today already have the features and specs of a personal computer; with monstrous and the most advanced processors and units, smartphones can actually be compared to computers and laptops now!
There are applications only compatible with a personal computer unit that smartphones can now make! One of the most patronized way to earn online using your smartphone is to take on freelancing services.
You can take freelance works such as writing blogs and articles; being a virtual assistant; graphics design; social media page manager; and many more!
There are tons of many different platforms you can use to help you find the right freelance services for you! There's UpWork, 199jobs, even in Facebook!
Read: How to Find Clients as a Freelancer
Start a YouTube Channel
If you're not aware of the fortune some popular YouTubers already made, then you're missing out a lot! YouTube has become one of the best platforms where people who look to earn extra go to; and it's because of the ease and the exposure it gives.
Anyone of whatever age can start a YouTube channel. How? By using the cameras of your smartphones! Usually, smartphones have good quality cameras that can be used for filming and recording; yes, anyone can be a film maker!
In this way on how you can earn money online using your smartphone, you'll have to use your smartphone camera to film many different things like performances, tutorials, sketches, short films or any content you wish to share.
Read: How Much Money YouTubers Make in Reality?
The content you'll be producing needs to be entertaining, informative, family-friendly, and marketable. You need to make sure that it will catch the attention of your target viewers. How will you earn through starting a YT channel? It is via your channel's ad revenue. It may be a long way to go but we can guarantee that it's going to be rewarding. You just need to be creative and consistent.
Vlogging
Similar to how you can earn via YouTube, vlogging can also be a way to go. The reason why we separated the two is because vlogging is not just done in YouTube, it could be in other social media platforms, too!
Compared to starting up and building a YouTube Channel, vlogging is more of uploading personal-based content videos that you can also upload on YouTube. If you are comfortable to open to your viewers the happenings in your daily life, you can also join the vlogging trend in the Philippines just by filming yourself.
Not accurate, but vloggers usually earn somewhere between Php 12.82 to Php 200 for every 1,000 views on Youtube. Nowadays, there are also used platforms for the vlogging content such as Facebook Live to earn larger following people online. It is not limited to travel, daily and event vlogs. You can just talk to your viewers in front of your smartphones. Most of the vloggers you know, started with their smartphones.
Read: Beneficial Blog Niches for Filipino Bloggers
In any topic that you want to discuss with your viewers and connect to them by vlogging or by Facebook live. Every uploaded vlog has a comment section in it where your viewers can interact with you, for questions, concerns, reactions. It is a great platform for expanding your connections!
Mobile Gaming
Are you familiar with a game called Mobile Legends?  Yes, you can earn by playing this game. Mobile Legends is the first recognized esports game in the country. It was even part of the SEA Games last year as an official athletic event!
Playing it can allow you to become a professional gamer in the Philippines. Some people who don't have any plans of joining professional events, can sell their account in Mobile Legends because of their high ranks and more updated accessories and skins they use for their heroes.
Read: New and Unrecognized Jobs Our Children Might be Working in the Future
Influencer
The last but definitely not the least way on how you can earn online using your smartphone is by being good in social media; having this skill can also conspire for it to be a part of your earnings. You can create a large following people on all social media platforms to attain access to the perks of being a social media influencer.
From getting sponsors and free merchandise that brands offer, this is a dream career for a lot of people. Just do not forget to thank your smartphone because your smartphone will be the tool you would need to become an influencer.
Being a social media influencer does not  necessarily mean that you'll just have free perks. You still have to produce quality social media posts that will catch your followers' attention. You need to be up to the latest trend for the people who follow you to know that you have an insight about everything in the society.
Here in the Philippines, sometimes, good and bad influencers  earn the same. That, however, doesn't mean that it's all bad and negativity.
Read: The Best Ways To Earn Money Online In The Philippines
As of this moment, those are the few legitimate and effective ways on how you can earn online using your smartphone. That doesn't end there, though; you need to anticipate more methods on how you can earn money online using your smartphone these coming years.
With the continuous upgrade on the living conditions of people, you can expect a lot more in the gadget and in the tech-industry. Many more things will become available online – we just have to wait for it.
Should you find yourself needing a bit of an extra income, try and scan a few of our ways on how you can earn money online using your smartphone. They might not be as big as you think but it can actually help you shave off a few of the expenses you are anticipating.