The Philippine Health Insurance Corporation is a government-owned and government-controlled corporation (GOCC) in the Philippines. It is attached to the Department of Health to somehow help all the people in the Philippines, especially those who are earning below the poverty line to have an affordable health insurance.
The Philippines is categorized as one of the countries having expensive medicines and hospitalization bills despite the fact that people are earning too low not even enough for the basic necessities in life. If you are one of those Filipinos who are finding hard to apply for this insurance or to claim your benefits to help in the hospitalization of your loved ones, here are some tips to somehow help ease your burden.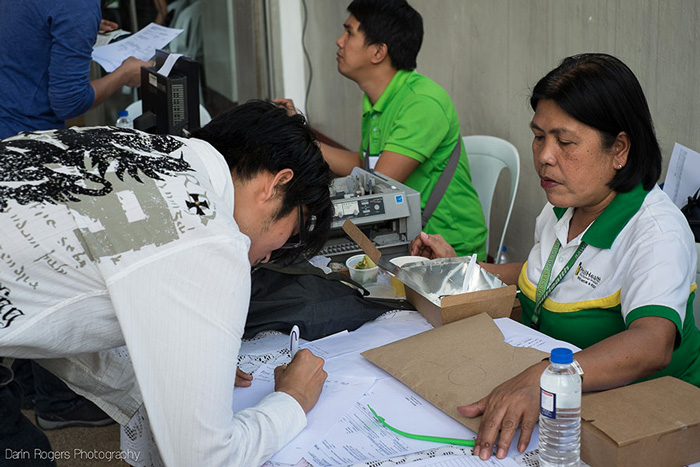 For Employees
If you are an employee, laws are formulated to claim your right. The Labor Code explicitly states that employers are mandated to provide PhilHealth benefits upon its employees, these are called mandatory benefits under the labor code of the Philippines and other pertinent laws. If you are a regular employee of your company/office, you are entitled to these benefits. Even the helpers or "kasambahays" are now entitled to benefits through the help of their employers.
Here are some tips to guide you with your PhilHealth registration:
1. Probationary employees will have the option to apply for voluntary PhilHealth contribution before regularization and convert it into a regular contribution upon regularization.
2. Normally, the employer will give you Phil Health forms to fill up which you will submit upon completion to the employer who will in turn submit the forms to the Phil Health Office. However, since government offices are now taking advantage of technology, your employer or you can register and pay contributions online (Please see this post how to register on PhilHealth online).
3. The mandatory papers/requirements that you will need to prepare together with the Phil Health forms are birth certificates and valid IDs for registration for the main applicant and marriage certificate/birth certificates for spouse and dependents. It is better to use government IDs to be valid like SSS, Postal and Passport IDs for fast processing of papers.
4. In a recent advisory by Phil Health, employers are obligated to pay one-half of the premiums for its employees of a usual 200 pesos monthly contribution/2,400 a year of income below 25,000 per month for workers in the Philippines. Overseas Filipino Workers shall pay 2,400 annually same with local workers.
For Self-Employed/Underemployed
1. Options for self-employed or underemployed are to apply directly to the Phil Health office through voluntary payment or register online for it.
2. Self-employed professionals like engineers, doctors and lawyers are required to pay 900
3. Barangays or local DSWD and LGU will help those indigents belonging to the lowest 25% of the Philippine population with the regular Phil Health contribution. Thus, those indigents or underemployed workers will be determined by the officials who will help them in the contribution.
In a recent update, the government is making ways to increase the benefits of Phil Health Members to zero rate at government hospitals and minimal rates at private hospitals according to the monthly contributions by members. Thus, Phil Health now is becoming like a private insurance that could cover high coverage for hospitalization. If you want to avail of higher benefits, you can opt to pay for higher contributions.