Most of us don't realize that we have vacant lots around. Even if it's not that big, we can still make something out of it. Although a piece of land appreciates in value over time, wouldn't it be better if you're using that land to generate income for you? Most Filipinos fail to think of this because they're not fully aware on how to utilize it. Well, in this article, we will be giving details on what things you can do to make money out of that vacant land.
Wait, what is a vacant land?
A vacant land is a piece of property either owned by you or a family member – and written in paper. It's something that can be used in order for you to build something in it. If there's a house, that's not a vacant land anymore. However, if the land is quite spacious even though a house or a property is built on it, the remaining piece of land can still be used to generate income.
Read: Buying Real Estate In The Philippines Even If You Are Abroad
Value appreciation
The value of a certain land appreciates over time. This of course will be dependent on different factors such as the economy, the neighborhood, improvements, etc. If a house is built on your real estate property, improvements and renovations can also help with value appreciation. So, study how appreciation works and get the most out of the property you have.
Livestock
This probably is one of the more easier runs in terms of land utilization. Although here in the Philippines, a spot where not a lot of people dwell is scarce, you can still manage to find ways on how you can do livestock business.
Livestock does not primarily mean cows and sheep. You can do:
Poultry farming
Goat rentals/farming (rentals for mowing, land taming, etc.)
Piggery
Growing cows and sheep
However, you cannot do this business if you have neighbors because growing livestock can release strong odor. So, in order to ensure and get that done, you need to make sure that you don't have companions of at least a kilometer to properly execute this.
Production farm
If you're into gardening, having a production farm should be in one of your options. If your land has pretty good soil and you think it's capable of growing crops and goods, then what's stopping you in starting your very own money-raising-land idea?
There are a lot of crops you can choose from but do know that some crops require specific soil. Moreover, the pH levels of the soil is actually what matters most so before diving into action, have your land be tested by a specialist first.
Carpentry spot/Furniture
Better if your land has scrabbles of trees and woods around. You can actually transform your piece of land into a carpentry center or the place where wood and other materials are made. Besides that, you can also turn it into the place where workers create furniture to be sold in malls and in furniture shops.
Although the latter one requires skillful workers and investments for other materials as well, you can actually do one first and then transform to the other business idea.
Parking Lots
When your land is in a spot where it's covered and centered by modern architecture… If the land you own is either in the middle of the city or somewhere near an establishment, you can always transform this piece of land into a parking spot. In a city, there are thousands of cars. Having a parking space for them won't hurt, right? Even if it's just for a small amount, if you look at the bigger picture, it's worth something.
Plus you do not stop there; once you save up with that type of scheme, you can do other things with the land that yields more profit.
What if my real estate property already has a house? (Either unfinished or small strap of housing)
Read: Step-by-Step Guide on How to Apply for a Pag-IBIG Housing Loan
Even if this is the case, you can also have a decent source of income from the property you have. It doesn't need to be extravagant at first in fact, you can start of by slowly renovating the house for the look and the business idea that's coming into mind.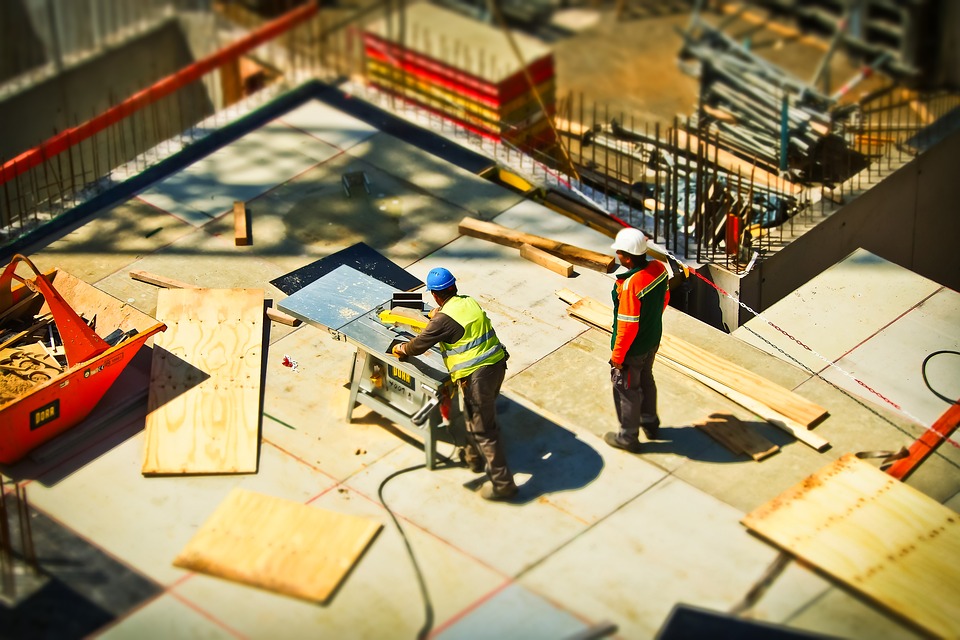 Commercial building/center
Renting purposes is probably the best thing to do with a house/space. You can renovate it, make it look more professional and put it up for commercial purposes. Best if you're near a school or an office because aspiring business owners would probably have a hot eye on your commercial property.
Investment would be quite a cost because you need to make it look appealing and of course, comfortable and professional at the same time. In addition to that, you get to be paid on a monthly basis by tenants. So, it's a win-win for you.
Apartment complex
If you're in a prime spot near the city, you can always look at the business of housing. This is like the basic business if you're trying to be a hotel mogul. Kidding aside, having an apartment complex that would house people and families is one of the better ideas if your property is near the city.
This business would require a big capital or investment because you would need renovation, pest control, interior design, ventilation, etc. But take note, once everything is all-set, you can expect profit coming in monthly due to payment of your renters.
Vacation rentals
Slightly the opposite of the apartment complex would be vacation rentals. If your location is way out of town but is a spot for zen and relaxation, having it set for vacation would be the perfect deal for you. Now that we have Airbnb, you can easily post your vacation house online so that people would be aware of it. It's always better to have that "home" type of feels rather than staying in a hotel for a vacation you're planning.
Preparation would technically be the same although you might be spending more because you're looking to improve on the design and the housing itself. In comparison with an apartment, whatever design you wish on that apartment would be fine, why? because an apartment is a need for people. In the vacation rentals, you would need a different approach because you're winning the eyes and the feels of vacationers.
Partner with big firms and real estate professionals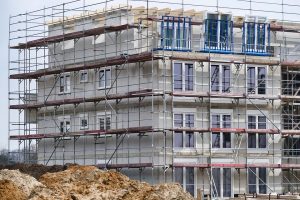 If you're the type of person who doesn't want to get both feet in the water, it's best to consult experts in the industry. Furthermore, if you have the capital but don't want to embark on the journey yet, build connections by keeping in touch with big real estate firms and industry professionals.
By doing this, you're kind of ensuring that whatever you're doing is legitimate and necessary for you to squeeze out everything you can from your real estate property. Although you would need to somehow payoff this act, it's still better to dive in to something you're not sure about, right? It doesn't need to be the diamond chips of the real estate business like SMDC or Ayala Land, it can be a simple person who has made a name in the real estate industry.
Using your property for profit is actually a good thing. Especially when your property is mortgaged to a bank? They'll be happy because not only that you'll have the ability to pay, you can also prove that the land you own is a good spot for income-generation. Over time, bigger business people might see this and can offer to buy your land at a price you won't even imagine.