Google enables its users to add the place they know that are not found in google maps, anybody who has a google account can add a place, roads, railways, rivers, buildings, lakes, parks, and more. A very smart move from google to let their user add their place which has more knowledge about what's in their neighborhood.
In this post, you will know how to add a missing place in google map by following the simple steps given below.
Read Also: How to Embed Google Map
Using Desktop Browser
Step 1: First, go to https://www.google.com/maps
Step 2: Click on the menu icon locates at the upper left corner of the screen and scroll down to the bottom and click "Add a missing place"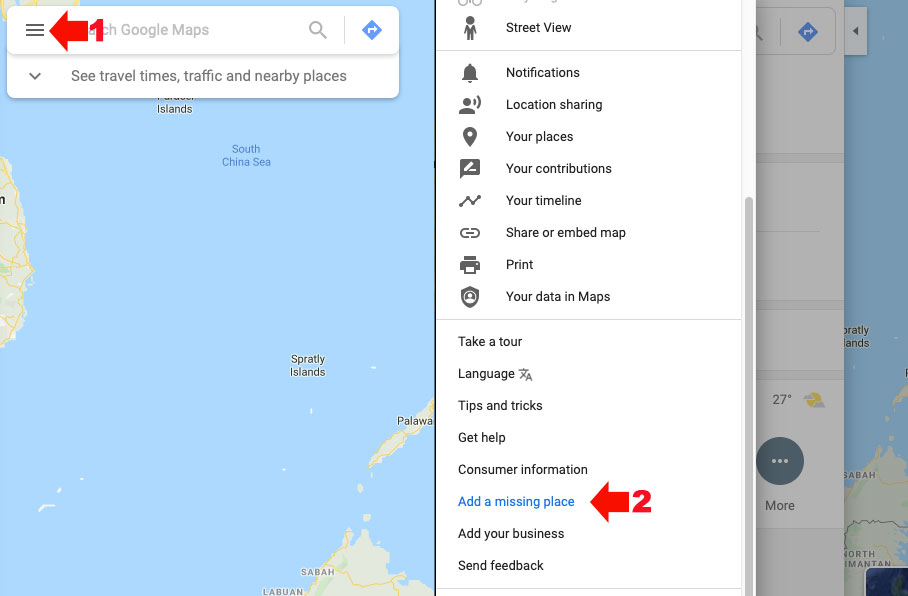 Step 3: Sign in using your Google credentials when prompted to sign in
Step 4: Complete the details on the place that you want to add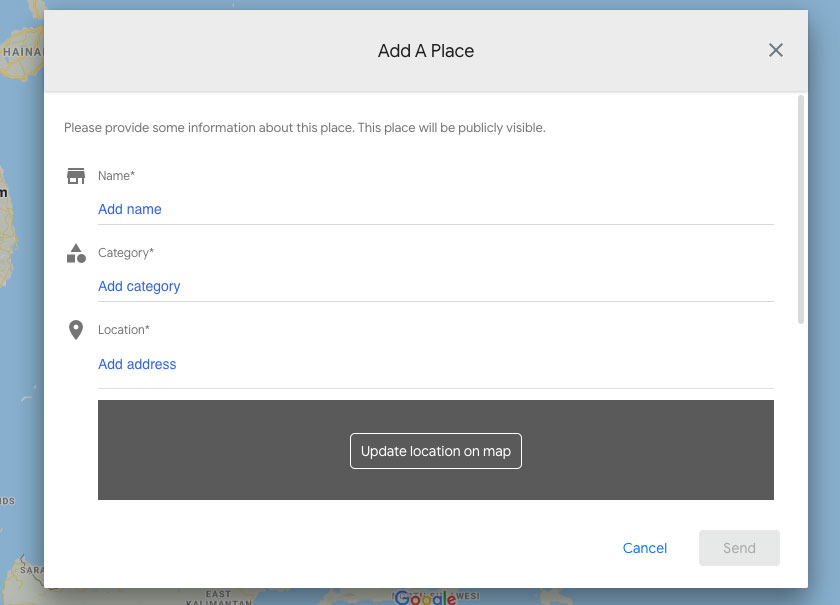 Step 5: Click send when finished
Using Mobile Devices
Using mobile devices to add a place on Google Maps is easy. Using the Google Maps app you can easily add a missing place. You can follow the screenshot to add a place, the device used to take the screenshot is an Android device.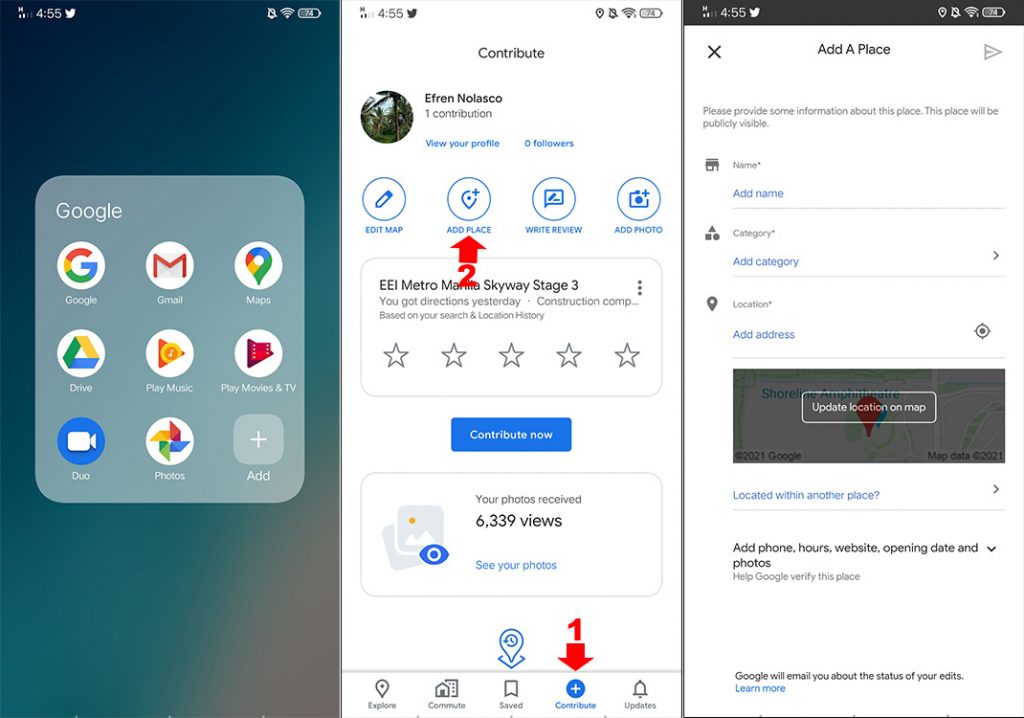 NOTE: Google needs to review the place that you add and it takes some time to appear the place on google map, especially if your first time to add a place.