A year back, the most-awaited iPhone 7 was released and fanatics were frantic about it. Before Apple put an end to rumors, a lot of hearsays went out about how the iPhone 7 would be; its features, how it would look like, and how it would be called. In addition to that, many were guessing that it'll have two rear-facing cameras. In the end, they were actually correct. What could they make out of Apple's iPhone 8 this year?
iPhone 8 will mark the tenth anniversary of the Apple smartphones. Apple is making people do a lot of thinking about this new model as there were leakages which started a few months back. Just like the previous model, a lot of leaks and rumors are going around this new iPhone. Tim Cook, the CEO of Apple will proudly brag his new iPhone soon with the hopes of it being what most expected.
Probably the best iPhone 8 concept would be from OnLeaks and Tiger Mobiles. Their concept is based on existing leaks; they're not just creating vivid features. Furthermore, what their video says is about how the new iPhone would look. Well, it's not the official iPhone 8 prototype but it's a good concept.
Dummy units and concepts were splashed out after the two tech-giants released this. Everyone wants to be the "first-person-to-ever-know" what and how the iPhone 8 is, I guess.
iPhone 8 realease date
Fans all over the world are aware of Apple's pattern of releasing something new every September. However, Apple's planning something different for this year.
Since the iPhone 5 in 2012, Apple has been consistent in providing their latest units in September. The iPhone 7S and iPhone 7S Plus are still looking to be released in September this year. The iPhone 8 however, might be the plan-breaker this year. Although it's going to be a few weeks late, Apple will release it before the major events due to delays in production (Black Friday & Cyber Monday)
iPhone Leaks:
iPhone 7S & iPhone 7S Plus – September 2017
iPhone 8 – Mid-to-Late October 2017
Although these dates are still pending, fanatics can anticipate the release of these phones any time in these months. Having in mind that the beloved iPhone 8 will be delayed for a little bit.
iPhone 8 price
Since Apple is aiming to have a restructuring of their smartphones, its price might be a bit off the hook.
iPhone 7S and iPhone 7S Plus: Prices can be the same or a few bucks different
iPhone 8: Its price may be $100 – $150 more
By theory, the iPhone 7S and iPhone 7S Plus might have the same price as of the iPhone 7. Since most specs and features remain unchanged, people can expect little pricing over it.
iPhone 8 leak DIRECTLY FROM APPLE
Developers slightly uncovered somewhat of an icon of the all-screen display. So far, it's the closest everyone has had with the iPhone 8 design.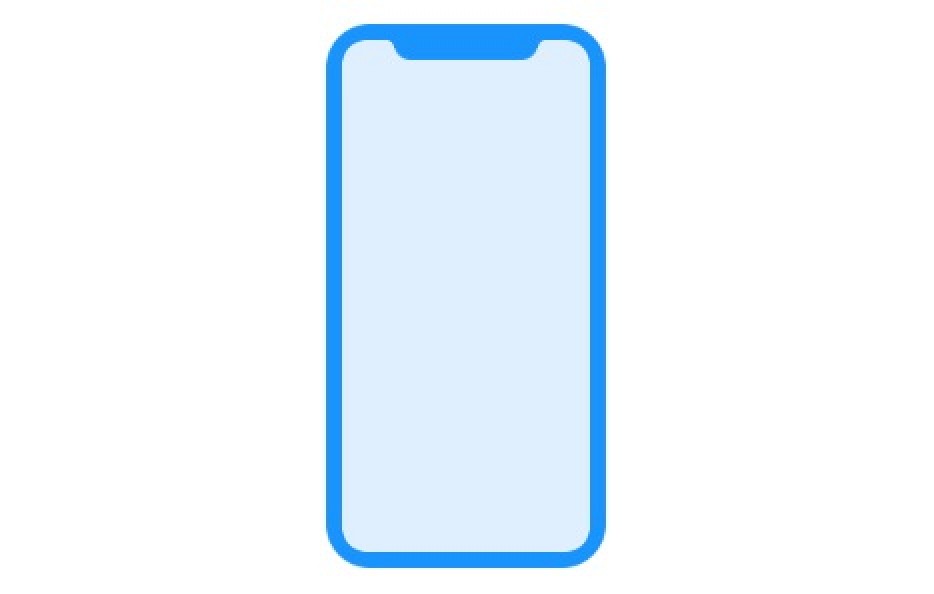 The Apple source code is the same. Moreover, it also sources to something called Face ID, which could replace the fingerprint sensor – or be an addition. It may be the new way to unlock your phone now since the 5.8-inch display doesn't have room for a Touch ID home button.
iPhone 8 Home button and Screen & Size
Probably the most controversial change that's been going around is its home button. This is the biggest iPhone screen so far and with that comes NO HOME BUTTON anymore. It might be replaced by an on-screen button according to hearsay, again.
Since Apple's been wanting to have a change in their design, the iPhone 8 might be the first iPhone to hit a display of 5.8-inch AMOLED display. In addition to that, it's also said to have a mini 2.5D curve. Do note that though it has a curve, it won't be as sloped and as curved as the Samsung S Series. This statement came from tech analyst Ming-Chi Kuo.
Based on leaks and on Apple patents, it gave us an idea what the iPhone 8 fingerprint sensor replacement-prediction might look like.
Just like the Samsung Galaxy S8, the touch ID will be located on the back
Its Touch ID sensor will be embedded into the screen
OR, the sensor might be on the side sleep/wake button, like some Sony phones and;
There won't be NO fingerprint sensor at all; everything will be relying on the face unlock
iPhone 8 camera
Nothing different from the iPhone 7; Apple might not be getting rid of the dual-lens. In addition to that, the AR features of this might be "the next big thing." As per Tim Cook's statements, his phone's camera might just do things we did not expect of today.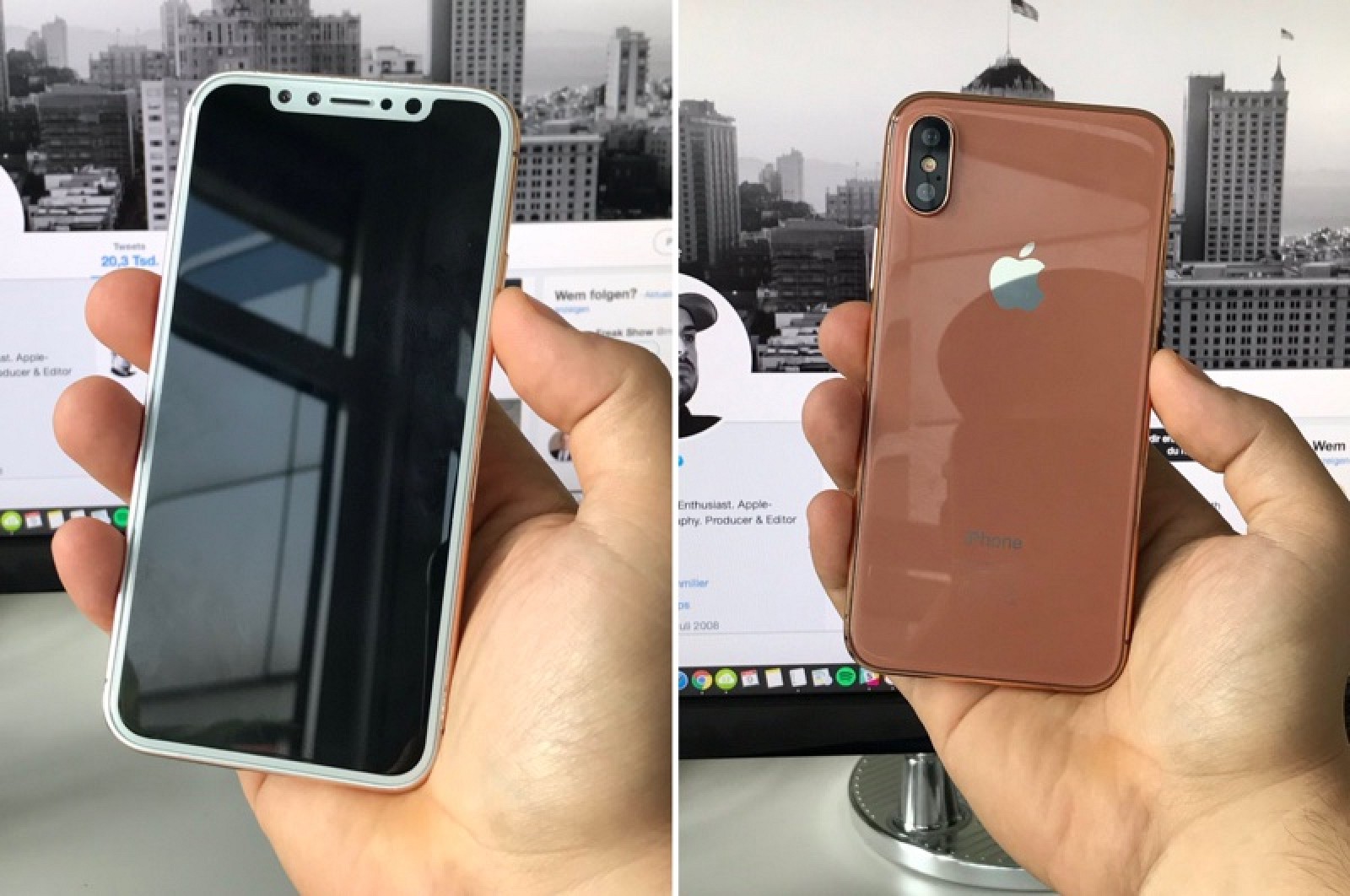 Gene Muster, a veteran Apple analyst brags a too few many things about the new upcoming model.
"Your phone is slowly going away and being replaced by AR," he said in an interview with Cheddar. "This is beyond Pokemon," he added.
According to him, with the advanced feature, you'll be able to find seats in a crowded stadium or the groceries you need among all of the aisles JUST by looking at your phone. How cool is that?
iPhone 8 colors
Contrary to the belief that colors would now be different, sources say that the colors will remain to give the iPhone a more "authentic" or "original" feel.
Four (4) iPhone colors might be created and these would have mirror-like finishes. The color "Blush Gold" is one of the newest color options. The White color however, is in high doubts.
Although all of these are still in question, we can set the expectation that the iPhone 8 is a true gem. Of course in line with that, its price can also be a bit heavy. However even if that's the case, the features discussed can be of great impact in both the audience and the market; especially if most of these leaks are true.
Don't worry, we'll keep you posted about the new Apple smartphones to come in the market very soon.