Cherry Mobile released a new smartphone a few months ago; they do release a new phone every few months and this one really impressed me because it clearly lived up to what they're saying about Cherry Mobile – it's leveling up.
The Design
Comparing it to its forerunner, the Flare 4 really has an evolved, artistic kind of look; a better, sharper, and classier look than the Flare 3. It now has the curves of an expensive, prodigal smartphone. The metallic edges of it adds to its premium feel and look; its metallic curves make it look a lot sexier than the previous phones released by the company. Although admittedly, the back of it is still plastic, it doesn't really affect the whole phenomenon because overall, the phone looks like it's made of classy, artistic, and sophisticated material.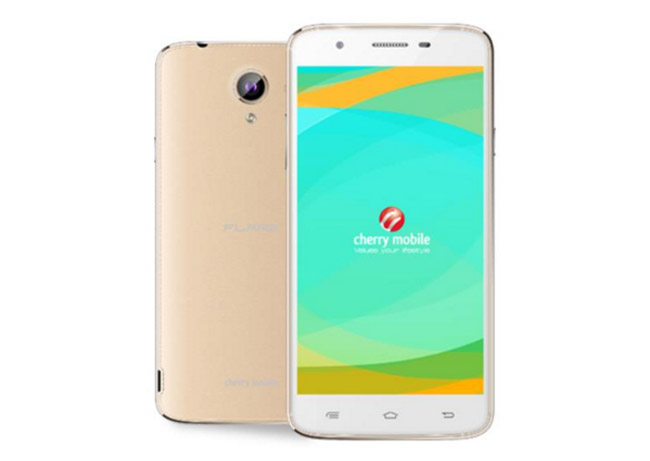 The composition of the speaker is not that impressive and its positioning at the back of the phone will make it a not-so-good quality and that is just what I expected. The small beast is also dual sim so you can easily switch telephone providers without going through the hassle of removing the cover, kind of dissecting it before you can switch providers.
Just like the norm of the smartphones, the power button is on the right side; a genuine and efficient way for both right and left handed people while the volume determiners are on the other side.
The Camera
The camera is impressive since it bears a 13-megapixel primary camera with autofocus and LED flash and a 5-megapixel front "selfie" camera with BSI sensors and LED flash as well. Although it is not that great under low-light, it still is a 13-megapixel camera and it is one of the best cameras in the budget phone market. What, do you expect to have a DSL-R-like camera?
The Specs
This 5" HD IPS Display is really a sight for sore eyes; duly protected by a layer of scratch resistant Dragontrail grass with the detail of genuine curves which is known as 2.5D, it really would make your time swiping a place for comfort. With the resolution of 720 x 1280 like most Samsung phones, this phone is literally a budget phone for those people who are keen to the display of the phone.
Although the performance is handled by 1.3GHz OctaCore by MediaTek, it has 2GB of RAM and 16 GB of expandable storage via micro SD card slot which is really ideal and great for gaming. So games like Clash of Clans, Candy Crush, The Sims, and other games which require a lot of memory, would fairly be compatible with this phone and will run smoothly.
It runs on Android 5.1 Lollipop OS. Cherry's really catching up in the smartphone game, huh. Oh, speaking of battery, it has 2, 100MaH which translates to around 3 hours of battery time but when I tested it, it took me approximately 5 hours and 39 minutes while it's wifi is on. Yes, it has wifi, 3G, 4G, and LTE connectivity.
This one is really off the hook; I never expected that a phone at the price of Php4, 999 would lead up to this. I highly recommend this phone for those looking for a durable, effective, and very user-friendly smartphone users who are on a tight budget. Believe me, this would not let you down.
Cherry Mobile Flare 4 is available to all Cherry mobile kiosk nationwide or you can buy online through Lazada.
Disclaimer: Some of the links above are affiliate links, this means that if you buy through that link I will receive a small commission without additional charge to you.