Due to the soaring inflation issue, gas prices are also skyrocketing. As of last week, gas prices were increasing and it was at it's seventh (7th) consecutive week and just at the beginning of this month, gas prices are still at its worst. To give you specifics, gas prices surged to as high as Php71.00 per liter in some provinces in the country; this is our country's response in the soaring oil rates globally. So, with  these prices, how can we save gas in the Philippines?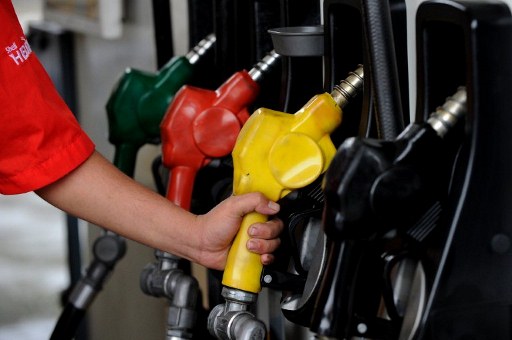 Last Monday, October 1, 2018, GMA Network reported that the price per liter of gasoline in Romblon was at Php71.17. Diesel, on the other hand was at Php57.46. In addition to gasoline prices in Laoag, Ilocos Norte was at Php62.70 per liter and diesel was at Php49.90.
So if you have a car, how can you save gas in the Philippines?
To be frank, saving gas is actually not difficult. As a matter of fact, the tips we will be giving you is actually simple; it just needs a bit of discipline and positive-thinking.
Read: List of Gasoline Station and LPG Brands That Are Open For Franchise
Utilize Waze and take on a different route
With the technology we have now, we can use it to our advantage especially in crucial situations. Waze is one of the few technology we have that is a gift for traffic. If you ever find yourself being stuck in traffic on the route you will take, utilize Waze and save yourself.
On the other hand, if you know other routes you can take instead of taking what the usual is, take it if you think you'll be stuck because gas prices are not a joke; especially with the current inflation rate our country is experiencing.
Switch it off instead of idling
Air conditioning can consume gas faster than what you expect. So, if you'll be somewhere where you need to stop for a few minutes, turn the engine off. Idling eats up gas so anticipate your position. In addition, if you sense that traffic is ahead, make sure to plan accordingly for you to save up on gas.
If you'll be stopping frequently; if you'll be in hazard for a few minutes, it's better to turn your engine off to save gas. This is definitely one of the most practical ways on how you can save gas in the Philippines.
Read: Possible P12 Jeepney Fare, to be Tried Due to Higher Gas Price Hike
Braking should be done properly
Slamming the brakes as you approach an obstacle, a red light, an intersection, or a turn could actually do you more harm than good. What you should do is to anticipate what the next course of action you'll take depending on the movement of the cars in front of you. Seeing other vehicles slow down is a sign that you should start slowing down as well.
The Philippines has a complex and difficult traffic system; you being aware of how it works could definitely be an advantage especially if you're looking to save gas.
Drive fast
This goes in relation to choosing a better route. Although your car consumes the same amount of gas each time you squeeze on the pedal, the amount of distance you travel is longer depending on the level of the gear you're using. So, to simplify it, if you move faster, you will be arriving at your destination faster, thus, causing you to consume less gas than going slowly.
Driving using the fifth (5th) gear lightly will help you arrive to your destination faster than going with the 1st gear. The funny thing about this is that it just uses the same amount of gas.
Avoid putting too much weight on your vehicle
Here in the Philippines, it has been a common practice to squeeze up everything that your car can accommodate; leaving no room for space and for the car to breathe. By keeping your car light and free-from-heavy things, you can save fuel because it's easier for the engine to run the vehicle than if it has a ton of weight.
With the current gas prices increasing here in our country, it's not hard to admit that everyone is trying to save gas; if not, everyone is trying to save gas in the Philippines. Our country is known to be one of the pillars of traffic and it's difficult not to notice it. However, we need to adjust to situations in order for it to be more economical.
Rodela Romero, assistant director of the Department of Energy's Oil Indsutry Management Bureau said that the increase was due to developments and processes overseas.
"Basically po, dahil sa strength in crude market, 'yun po ang dahilan kung bakit tumaas ang ating mga finished products like gasoline, diesel, and LPG. Dahil po sa kaguluhan sa Middle East… and then nagkaroon din po ng mga market uncertainties, at the same time po tighter po 'yung crude inventories at tsaka po 'yung pagbaba ng production ng Venezuela" she said.
As it turns out, it's not just our country being damned by the price increase in gas; it's being experienced by different countries all over the world. Hopefully, you learned a thing or two about how you can save gas in the Philippines because in the long-run, it will ultimately help you especially when you need gas the most.
Read Also: How to cut down electricity monthly bill
Featured Image: Manila Bulletin