One of the best and least risky investment is buying a real property. Today that the price of almost everything goes up, buying a piece of land will profit you in the future if you sell it. But before you pay make sure that the transactions is legit and the person you are talking is the owner to avoid loss or problem in the future.
When buying a real property, particularly land, the first thing that you would ask is the title, you don't want to buy a real property without a clean and authentic title. In this article, I will list down a simple steps that you can follow to know the authenticity of the title.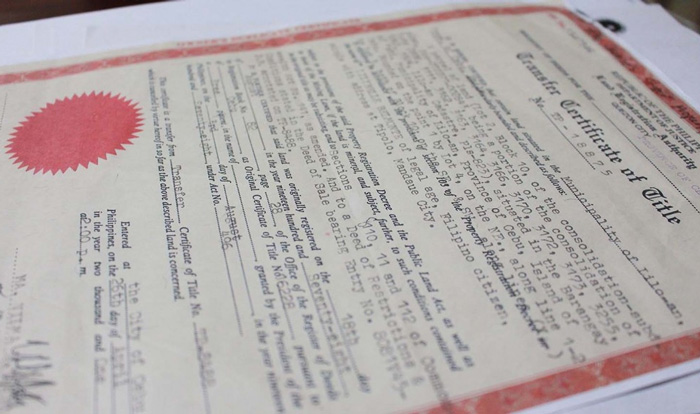 How to verify if the land title is authentic
Step 1. The first step is to ask the seller for the photocopy of the TCT (Transfer Certificate of Title) or the title of the land that you are going to buy.
Step 2. When you secure a copy, go to the Registry of Deeds where the land is registered and ask for "Certified True Copy" of the title. They will give a form where you can fill up, sometimes they will do it for you, they just need the Title number, the name of the property owner and the purpose why you want a copy, tell them or write into the request form that you want to buy the property.
Step 3. Wait for your request to be assessed, check the transaction details that they prepare and pay the required processing fees indicated, around three hundred pesos (Php 300).
Step 4. After paying, return your request paper with the assessment form and payment orders with the receipt to the window that will print for the certified true copy of the title.
Step 5. Once, you secured a copy, compare the TCT copy that you get from the seller and the one that you get from the Registry of Deeds, all the details should match.
Step 6. When you check and everything is the same, it means that the title is authentic and you can proceed with the transactions if you want the property.
Making all the papers double check particularly the title, will save you a large amount of money and a lot of trouble in the future if you don't check it first hand. So make sure that everything is clear and clean before going to any agreement or transactions.
Read Also: