The fully vaccinated individual in the Philippines can get their vaccination certificate or VaxCertPH thru the DOH online portal. This is also a requirement if you travel abroad. Getting the certification is easy if your record is already in the system, although it is indicated on the website that you can get your VaxCertPH if you are vaccinated more than 48 hours, some records will take some time to put in the system.
If your name is not yet on the system, you can request by sending a copy of your vaccination card with your valid ID. It may take some time to respond.
In this article, we will show you how to get and generate VaxCertPH online. Follow the step below.
1. Go to DOH VaxCertPH portal https://vaxcert.doh.gov.ph/ then click continue.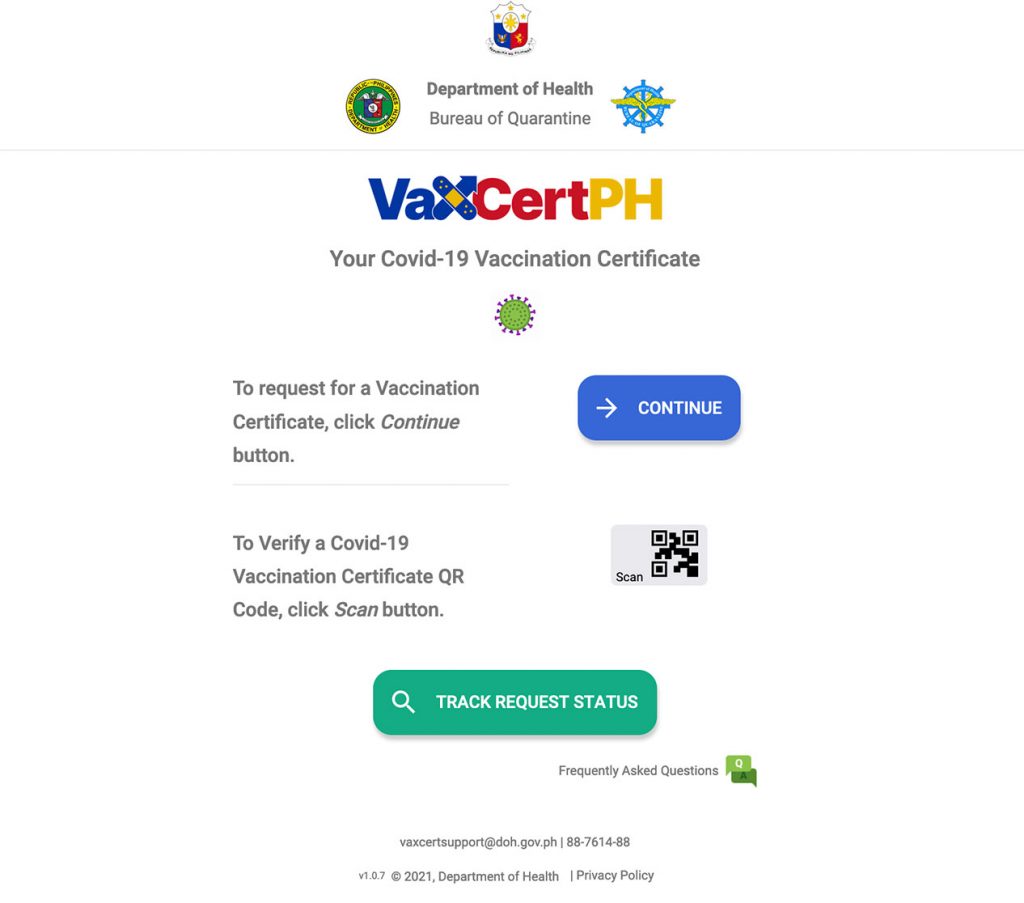 2. Read and review the privacy statement then tick the checkbox to accept, then click the continue button.
3. Make sure that you are vaccinated more than 48 hours, Select "Yes" then click Next.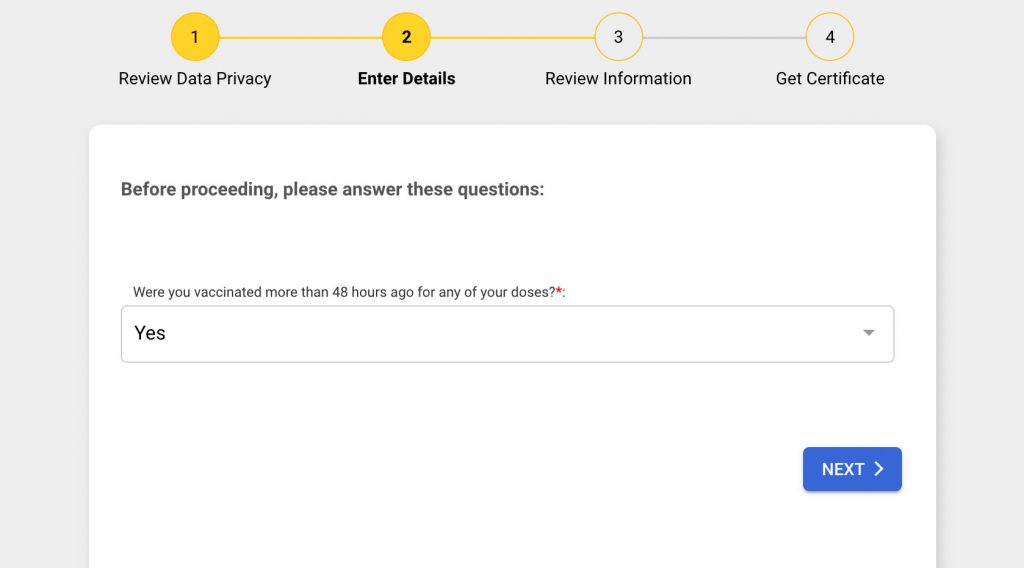 4. Enter your personal information, Complete your name and birthday.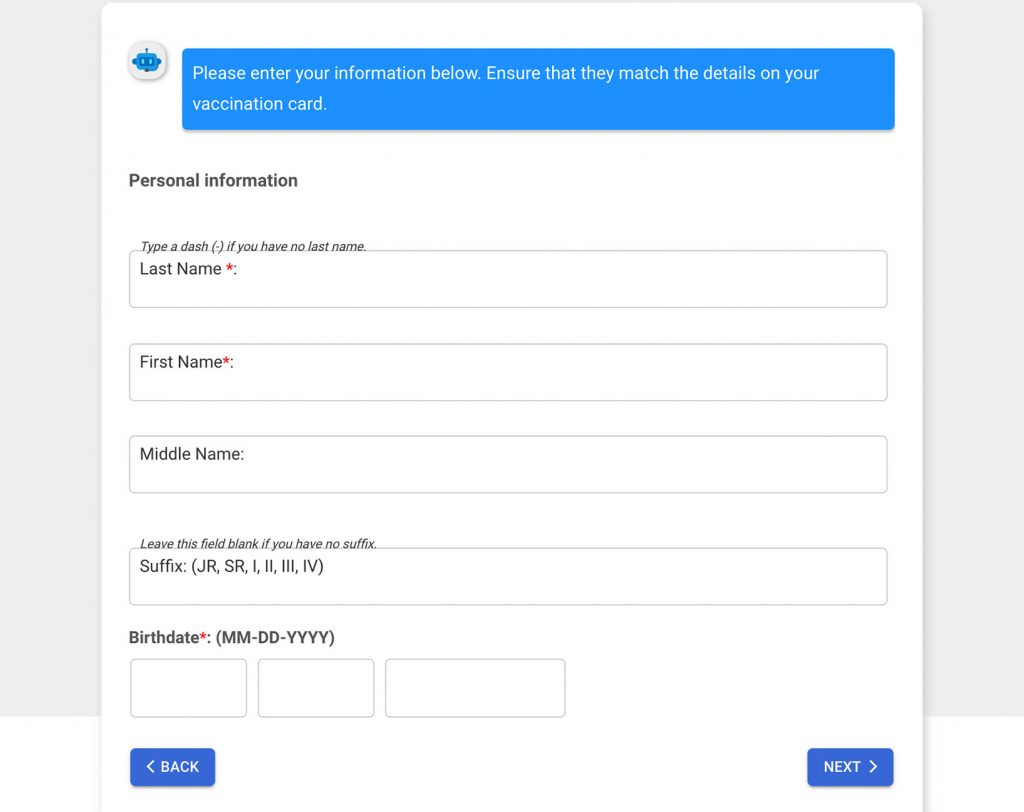 5. Next, enter the vaccination details, the location where you vaccinated and the date, both the first and second dose, include if you have taken the booster shots or additional dose then click the verify vaccination information button.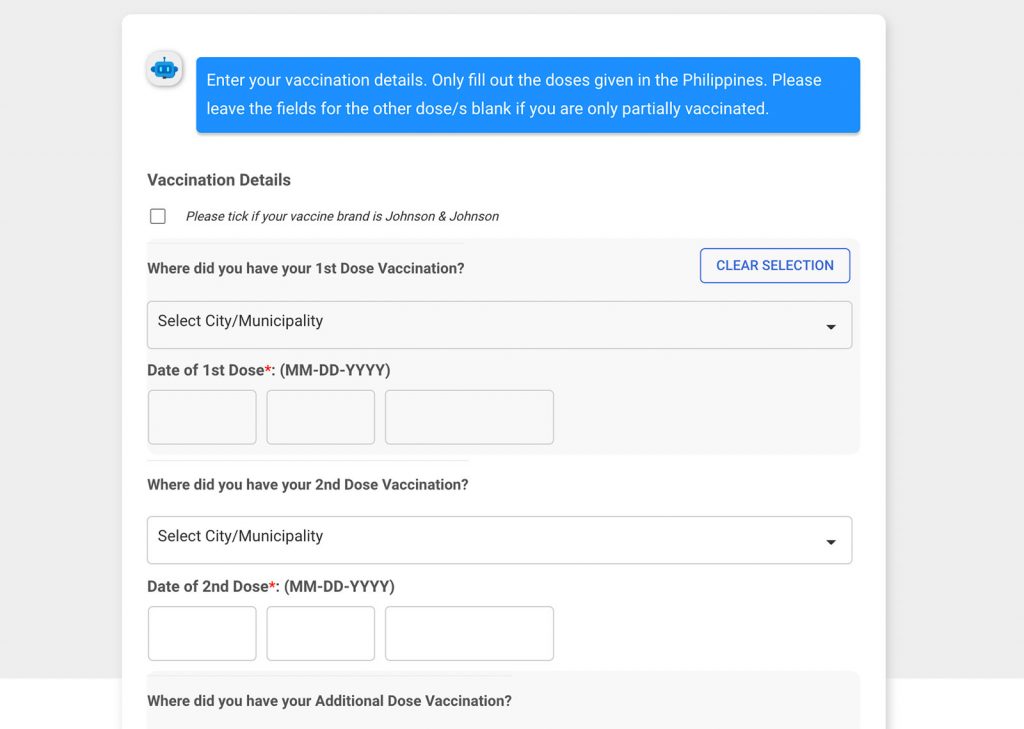 6. Review the details you entered, then click continue.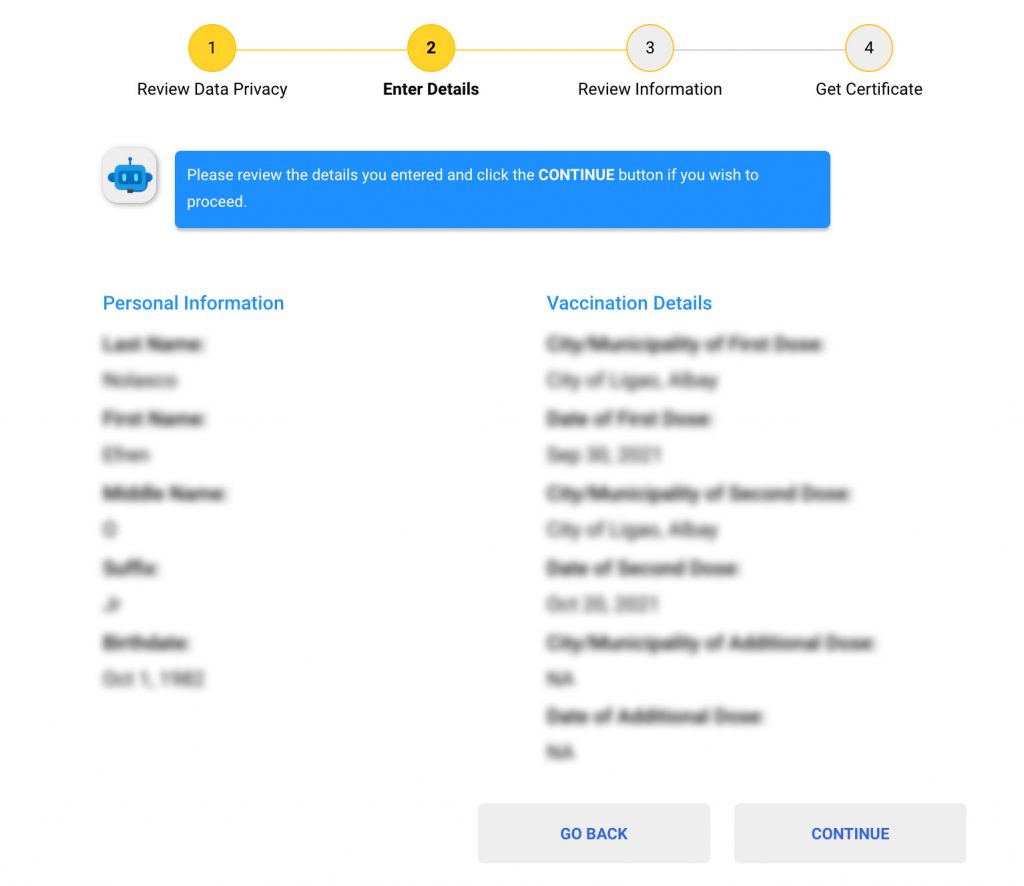 7. Enter the 7 characters shown, type exactly what you see then click OK.

8. Check if all the details are correct. If you are going to use the certificate for travel purposes, enter your passport number then click the "Generate Vaccination Certificate".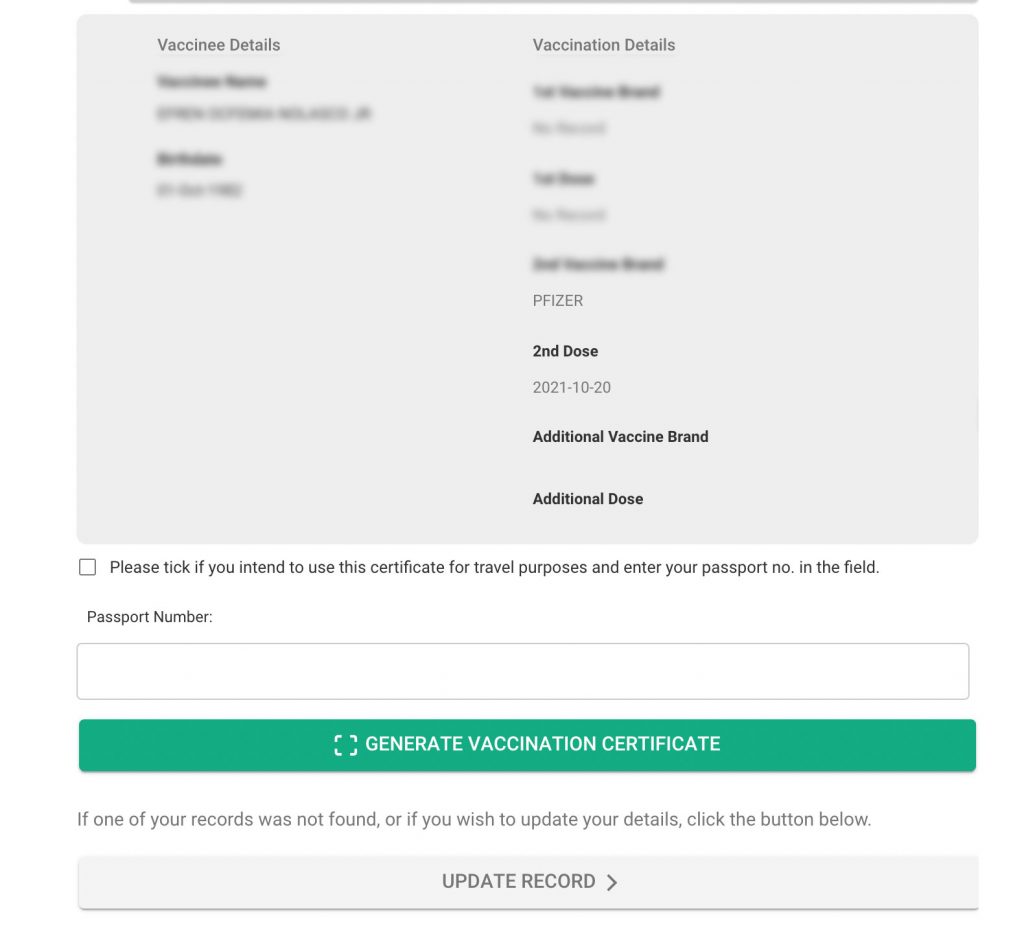 Once you generated your Certificate you can easily download and print it.
If one of your records was not found or you want to update your record, click the update record. You will need to provide a copy of your vaccination card and a valid ID.
Read Also: