Writing is not always an easy task. It needs to be detailed and at the same time, rich in information that can be helpful to readers. Nowadays, writing is not only for students and geeks or nerds. It is not something we can call hobby or side interest at this age. It becomes a job or career for some people and they actually make a living from writing.
Gone are the days that writers used to jot down their ideas on a piece of paper and keep it in case they are about to start their masterpiece. Gone are the days as well when they have to use a typewriter or ink and pen just to start their essays, short stories, or novels. The worst thing to happen is when they accidentally type the wrong words or phrases, and they have to start all over again.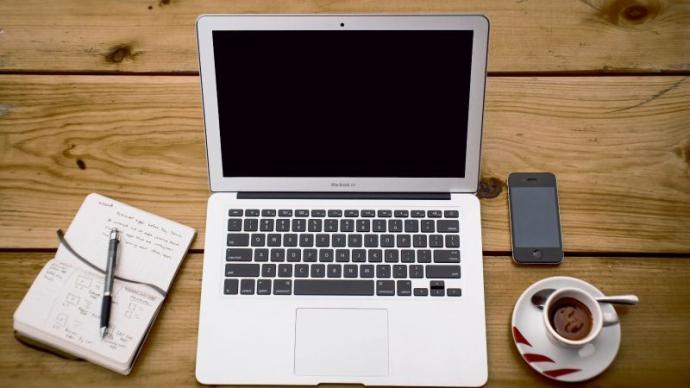 Thank the heavens for the technology today. Old school ink and pen are replaced by stylus, personal computers, smartphones and tablets. Aside from these gadgets, writing made easier because of various websites and apps.
See Also:
10 Best SEO tips for online writing
How to Earn by Article Writing?
For students, professional writers and bloggers, or people who want to enhance their writing skills, check these helpful writing-focused apps and websites:
When you're about to start on your novel or short story, you need to do some brainstorming. This website will help you to create your map of ideas for your writing project. It's easy-to-use and saves your time in organizing your ideas. It has bubble color, text size and formatting, and allow hyperlinks for quick reference. What more convenient is you don't need to make an account just to use it.
Springpad
Springpad is an award-winning Android app for writers. Its user-friendly interface will let you take notes, record a voice-reminder, make to-do lists, and search for products, movies and places. Users can also utilize the integrated web clipper to save links and alike from the Internet. They can search as well the product details via the bar-code scanner provided within the app. This innovative app is for free.
Using an Android tablet for your writing project? Then it's time for you to use Write: Tablet Notepad/Journal app. It offers a lot of awesome features and it's basically a minimalist text editor for your tablet. Word count feature and full screen mode are among its features. It offers character count, automatic saving, onscreen keyboard and support for physical keyboards via Bluetooth. You can view as well your notes from its last-edited-first order by just tapping your finger. It also allows sharing or sending yours notes to your blogs, emails and other apps like Evernote and Springpad.
Writer and computer programmer Simon Haynes designed yWriter5. It is most useful among novelists. It breaks the novel up into scenes and chapters while you're still writing it. The software also tracks your progress, and lets you rearrange your novel easier with its drag and drop feature.
FocusWriter works on Windows, Mac, and Linux and offers a blank canvas to start writing. Blank pages can saved as a TXT file. This writing tool includes alarms, timers, goal setting, statistics, themes, typewriter sound effects, and spell checking. The main feature of FocusWriter is to keep your writing projects simple.
If you don't have time to proofread and edit your writing project, you can always look for professional proofreaders that may actually help you. The professional proofreaders of this site have a PhD under their belts. Getting their service means you can focus on your content and properly integrate your thoughts on your paper.
Another tool for editing your work. It's a web app that helps you to spot the writing mistakes you've made. It highlights difficult to read sentences, complex phrases, passive voice, and adverbs. This tool is perfect for those writers who always use too many adverbs or passive voice.
At this age and time, writing is a bit easier. All you need to do is utilize the near-fetched technology resources. However, choose the writing web and app aids that will work on your writing progress.
About the Author: Elizabeth Terry or Eliz is a cinephile, writer wanna-be, gamer and coffee lover. She loves the idea of scribbling her story ideas along the streets of Paris. She juggle her time between academic works and personal activities.