The most powerful four letter word in today's world is APPS a pseudonym for Application Software. These APPS play a vital role in a man's life. Whether these apps smarten the way we lead our lives or slackens us is still insoluble. But one important thing to note is that when they are put to proper use they certainly enable us to manage multiple tasks effortlessly.
These apps came into effect in 2009 and from 2010 onwards they have gained widespread acceptance and number of users using mobile apps have skyrocketed. As every year passes there has been an exponential increase in apps users. Statistics from Smartinsights.com revealed that the apps occupies 86% of the time that the average US mobile customers spends on their Smartphone.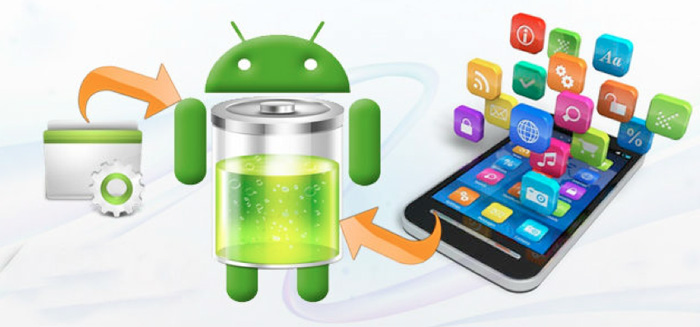 Nowadays, business apps are the cornerstone for an online business firm to succeed. In addition, mobile apps have made inroads into various fields like medicine, education, messaging, etc. Let us take a look at some of the trending apps in 2015.
Education apps
Contrary to the usage of paper and pens there are education apps meant to smarten the way of learning. Smartphones have made their way into education by benefiting the teachers and students. In fact, these apps are a must to progress forward. Apps like Evernote aims to bring all the notes into a single screen and helps the user to toggle and manage the notes.
There is EarthViewer which gives information about the history of the earth and helps the users to get an idea about how Earth looked like a billion years ago. There are apps that are handy for teachers as well. For instance apps like Teacher's Kit helps the teacher to monitor the student's attendance, demeanor, grades rather than relying on a manual register which is prone to misinformation.
Wearable apps
In the present trend, the emergence of Smartwatches has made the wristwatches passe. The Smartwatch is an all in one device, which has a camera, calculator, touch screen, cell phone etc. There is nothing wrong in calling it a wrist computer. The GPS tracking feature gives information about the location where the user is.
The activity tracker feature furnishes you with information related to your fitness. Currently Google glass is touted to be the next big thing. Its prototype resembles eyeglasses where the lens is replaced with a head up display. It has not yet been released in the consumer market, but it certainly seems to create a revolution as it is palpable even before its release.
Messaging apps
There are numerous messaging apps to stay connected. One such app is Whatsapp that took the smart phone users by storm. It was released in 2009 and had surpassed Facebook in terms of the number of users, urging the Facebook founders to acquire this app.
Reports from statista.com suggests that as of January 2015 around 600 million active users use Whatsapp worldwide. Users having iOS/Android/BlackBerry/Windows Phone/Symbian,/Nokia s40 in their devices can download and use these apps for free.
With regard to Facebook Apps I have decided to eschew the description because readers may find the article amusing. That is its level of its reach. Facebook was an instant hit among desktop users and this motivated the company to launch Facebook Apps. This App became a rage among Smartphone users. In fact, statistics from jeffbullas.com an internet marketing site, suggests that 654 million people log in to Facebook through their Smartphones. Users having android or IOS devices can download these apps for free.
Privacy apps
There has been a sprout in the usage of social networking sites as it enables to connect instantly, share personal updates and so on. However the excitement associated with the usage of these sites comes at the expense of privacy infringement. Facebook's recent change in privacy settings has only made matters worse. When the users log in to Facebook, Facebook Connect starts to monitor the user's browsing activity. By downloading Facebook disconnect ad-on from browsers like Chrome, Firefox or Safari the users can put an end to it.
Apps like Snoopwall spots the apps that are spying on you and automatically uninstalls them. It also audits your banking apps to prevent any security flaws. There are numerous such apps to protect your privacy.
Conclusion
With an average of 651 apps releasing per day it is very difficult to make a complete coverage of all of them. My blog was an earnest attempt to describe how apps are and will be an indispensable part of our life for the years to come.
About the Author: I'm Sienna Amelia, author of this article. I serve for Contus as a developer and passionate about blogging on mobile technologies, web development and updates on mobile operating systems including iOS, Android and Windows Phone 8.