Apple recently determined that a small percentage of their iPhone 5 devices which released to the market between September 2012 to January 2013 may experience shorter battery life.
You are eligible in this program if you buy your iPhone 5 in the bracket of the date mention above. Also, your devices must be working and only experience the same symptoms.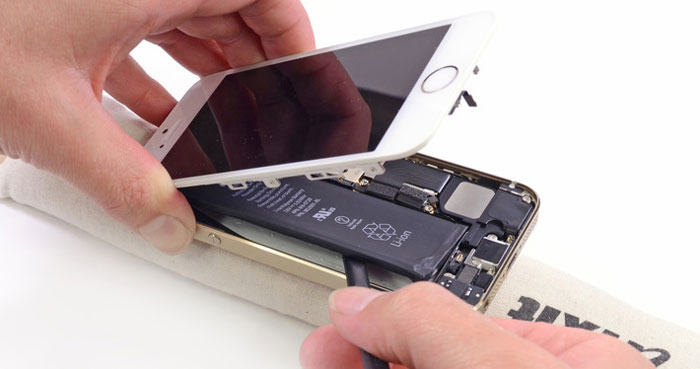 To make sure that your device is eligible for free battery change, enter the serial number of your device in the apple serial number checker.

If you enter the serial number and you're eligible, the process of replacement in the United States and China started August 22, 2014 and August 29, 2014 in other countries.
You may choose one of the listed options below to replace your battery. Your iPhone 5 will be examined before any service to verify that your device is eligible in the program.
Apple Authorized Service Provider – search for the nearest authorized Apple service provider in your location.
Apple Retail Store – nearest Apple retail store in your location
Apple Technical Support – contact Apple technical support
To prepare your device make sure that you backup all the important files and settings using iTunes, Turn off Find my iPhone and erase all the data and settings in Settings > General > Reset > Erase all Content and Settings.
If you have already replaced the battery of your iPhone 5 and you are eligible in this program you may contact Apple Support for the refund. The program is only until March 1, 2015, settle all the problem of your iPhone 5 before the deadline if you want a free battery replacement.