Enroll in TESDA online courses for Free. Students, out-of-school youths, unemployed adults, workers, professionals, OFWs who would like to take TESDA courses this is for you. The Technical Education and Skills Development Authority (TESDA) are offering online courses for free. This program is available for quite a while, but only few know it exist.
The program is created for Filipinos who would like to take TESDA courses at their own pace and at their own time in the comfort of their desktops or laptop computers.
The TESDA courses online are free, but registration is required to be able to access the courses. Check out the list of courses currently offering by TESDA to study online for free. For updated list you can visit e-tesda website (e-tesda.gov.ph).
Read: Tesda offers foreign language courses for free
List of TESDA Online Courses
Information Technology
a. Basic Computer Operation
b. Computer System Servicing
c. Web Development using HTML5 and CSS3
d. CAD/ CAM Operation
e. Animation (3D Digital)
f. Microsoft Online Courses
Game Development

Game Production Basics
Developing 2D Games with HTML5
Developing 2D, 3D games with Unity

Software Game Developments Fundamentals
C# Fundamentals for Beginners
Tourism
Food and Beverage Servicing
Waiter Servicing
Room Attendant Servicing
Bus Boy Servicing
Housekeeping
Guest Room Attendant Servicing
Valet Servicing
Public Area Attendant Servicing
Laundry Servicing
Cookery
Electronics
Cellphone Servicing
Solar Night Light Assembly
Agriculture
Automotive
Heating, Ventilation and Air Condition
Packaged Air Conditioner Unit Servicing
Trainers Methodology I
Facilitate Learning Session
Trainers Methodology II
Health, Social and other Community Development Services
Massage Therapy
Swedish Massage
Thai Massage
The disadvantage of this program is that TESDA is not yet giving any training certificate after you finished the course online unless you take the face-to-face assessment for National Certification at any TESDA accredited assessment center or venue.
Read: Useful TESDA Courses that Gives Rewarding Income
How to Enroll in this Online Program – Step-by-step
If you're interested to enroll in this program, you can always register anytime anywhere. The only requirements is a valid e-mail address and of course laptop/computer with internet connection. If you have all of this follow the instructions how to enroll online.
1. First, you need to access the e-tesda website login page (https://www.e-tesda.gov.ph/login/), press escape if the promotional video appears, then click the "Create new account" button to register.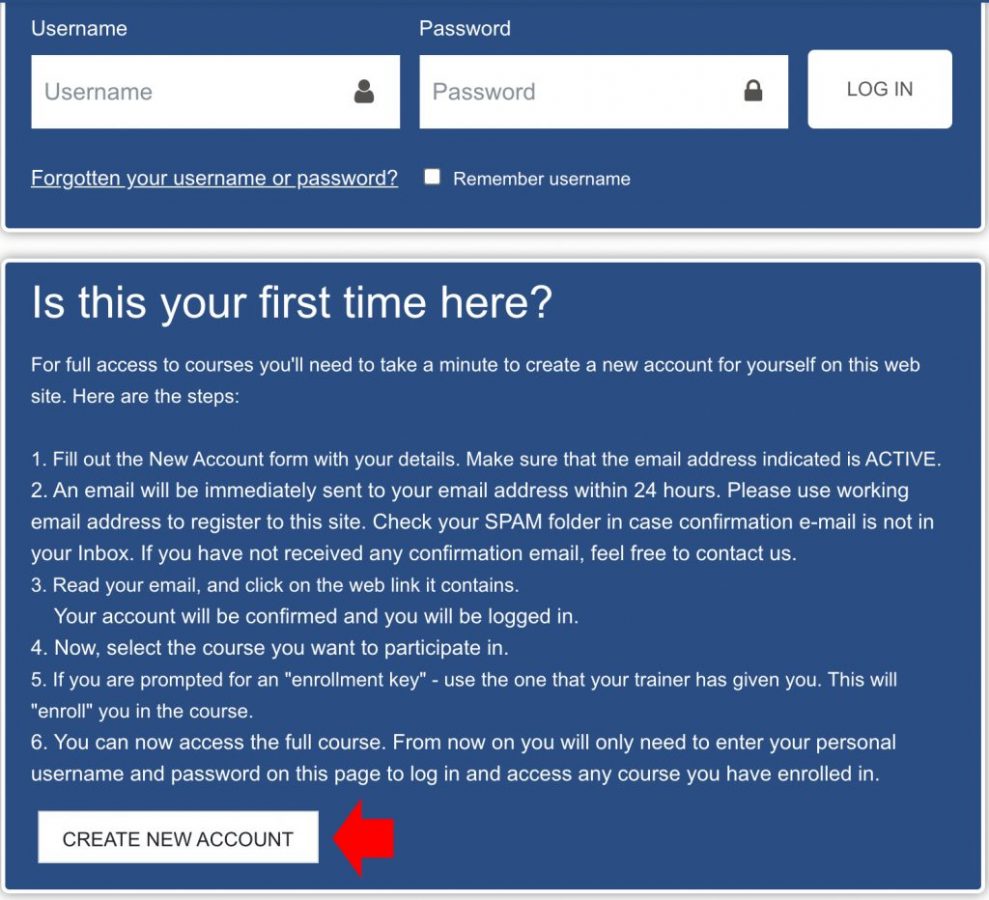 2. Fill out the form with your credentials, make sure that the email address is valid. Remember your username and password you entered you will use this every time you want to access your course online. After all, set click on "Create my new account".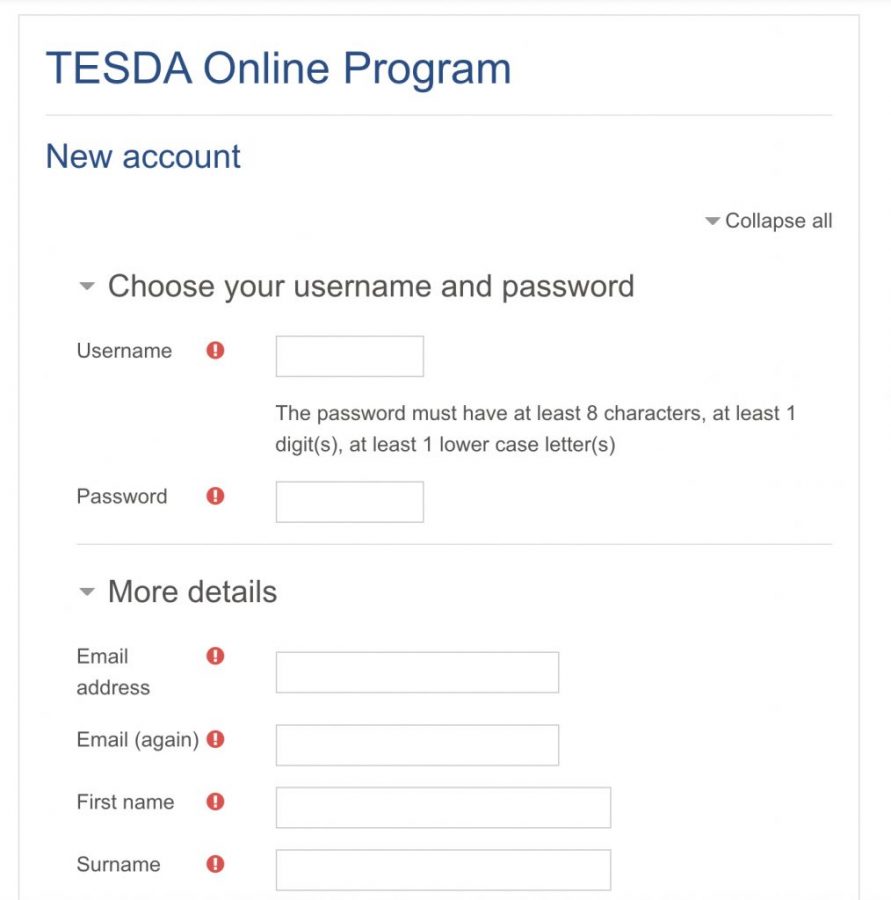 3. Now open your email, you will see an email from TESDA.
4. In the email, you will see a confirmation link, click on the link to confirm your registration.
5. After clicking the confirmation link you will taken directly to TESDA website page where you can select your desired course. Install or update the flash player on your browser if needed.
6. Click the home button to reveal all the courses offered the click on the courses that you want to enroll. As  an example, I will enroll on CAD/CAM operation.
7. And I want to learn how to create drawing using CAD program. 
8. Click "Yes" to confirm your enrollment.
9. Congratulations, you'll now successfully enroll in your chosen TESDA course online. The page will automatically open where you can start learning.
For inquiries and other concern, send email to etesdapmo@yahoo.com or call +632 – 3837839. Don't forget to share 🙂
Source: TESDA