A few of us know a lot about Samsung smartphones. About its Developer mode, and all other stuff that revolves around the hidden things in Samsung devices. Most of the time we think that our Samsung phone is at best depending on how we use it. Is that really true? Did you know that you can test your smartphone entirely?
What is this test menu for?
Some people like to test their devices out by themselves without going to smartphone technicians or repairmen. They like to test if one aspect of their phone is malfunctioning; the test menu is for those people.
If they would like to test if their touchscreen is damaged, or 66see the status of the RGB (Red, Green, Blue), or the dimming, you can check those stuff by accessing the test menu in your Samsung smartphone.
How can I access the hidden test menu?
You don't need to install any software or app to access this test menu. All you have to do is to go to your dial pad and dial "*#0*#". Yes, those combinations will redirect you to the test menu where you can test your smartphone's accessibility.
What can I test in the test menu?
Taken from its term, the test menu is there to test certain aspects in your smartphone. The tests you can do in this menu are:
Red, Green, and Blue
Receiver
Vibration
Dimming
Mega Cam
Sensor
Touch
Sleep
Speaker
Sub Key
Front Cam
LCD
Black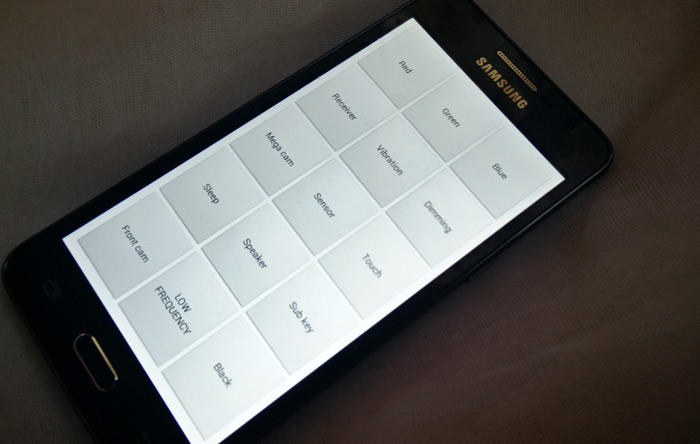 There are a lot of tests you can make; you can test the colors RGB, your touch screen sensitivity, speaker, front and back cameras, and so on. Aside from this, you can also perform sensor checks, LCD, and black dimming tests.
Clicking on sensor will lead you to a different panel. The accelerator sensor ensures that photos and videos are aligned properly and correctly on your phone. You can test if there are any damages on both front and back cameras; you can test how your phone responds when it is set to sleep, and so on. Go and find out for yourself.
Does this work on all Samsung smartphones?
It works on Samsung Galaxy phones and some of which are: Samsung Galaxy S3, Samsung Galaxy S4 – S6, Samsung Galaxy A3 – A7. As long as your phone is a member of the Samsung Galaxy Series, this hidden menu shall be accessed just fine.
This hidden menu is great because you will be able to know about your smartphone's condition without paying for any service or application. With this, you will know what needs to be repaired, what needs to be tweaked, or what needs to be replaced. Remember, it is"*#0*#". Go and test yours now! Were you aware about this before? What are your thoughts about this? Let us know in the comments below.
Read Also: How to fix Samsung power button